"Bet that..?" with Gottschalk: Why it's time for a generation change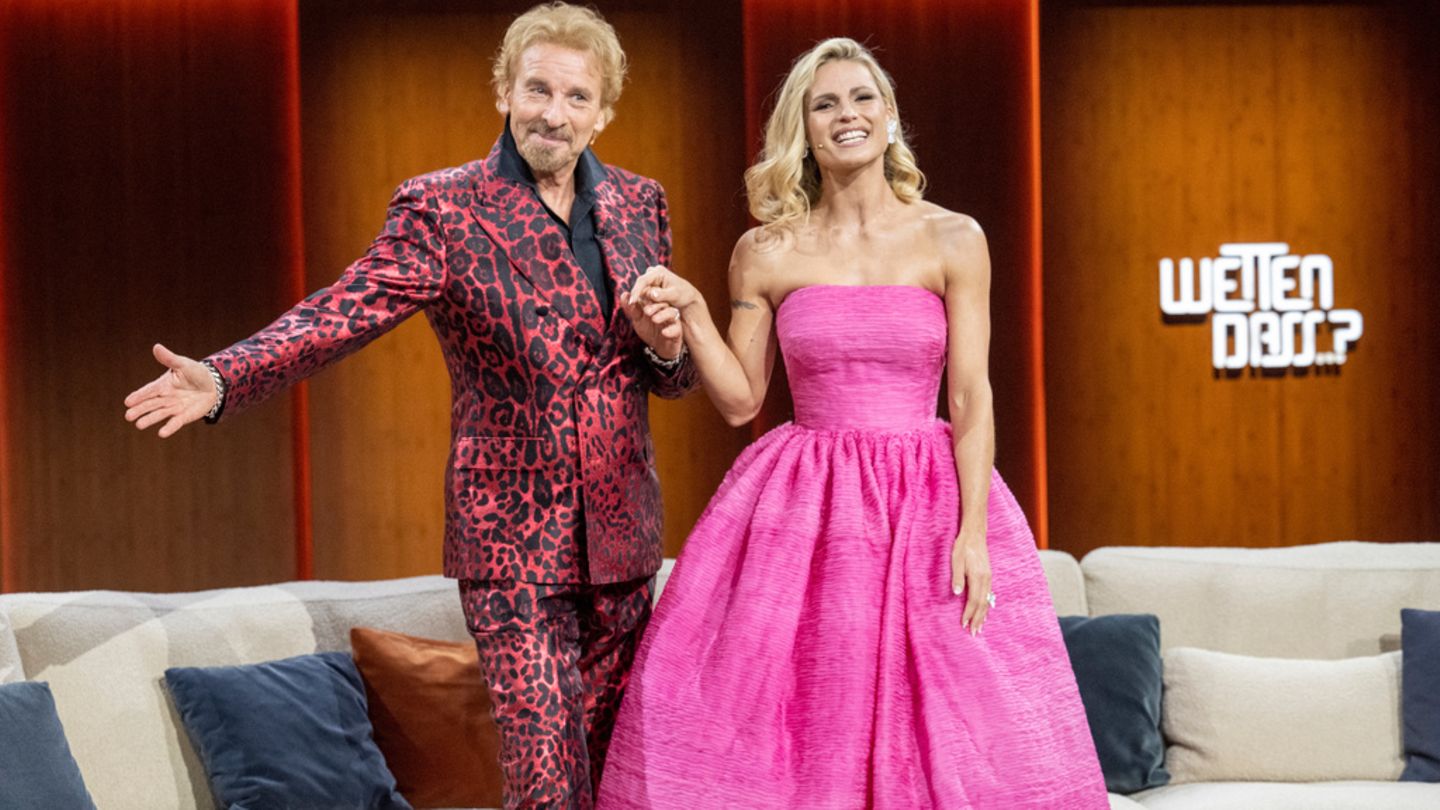 opinion
"Bet that..?"
Sexism and ignorance: Gottschalk upsets the fans and shows why it's time for a generational change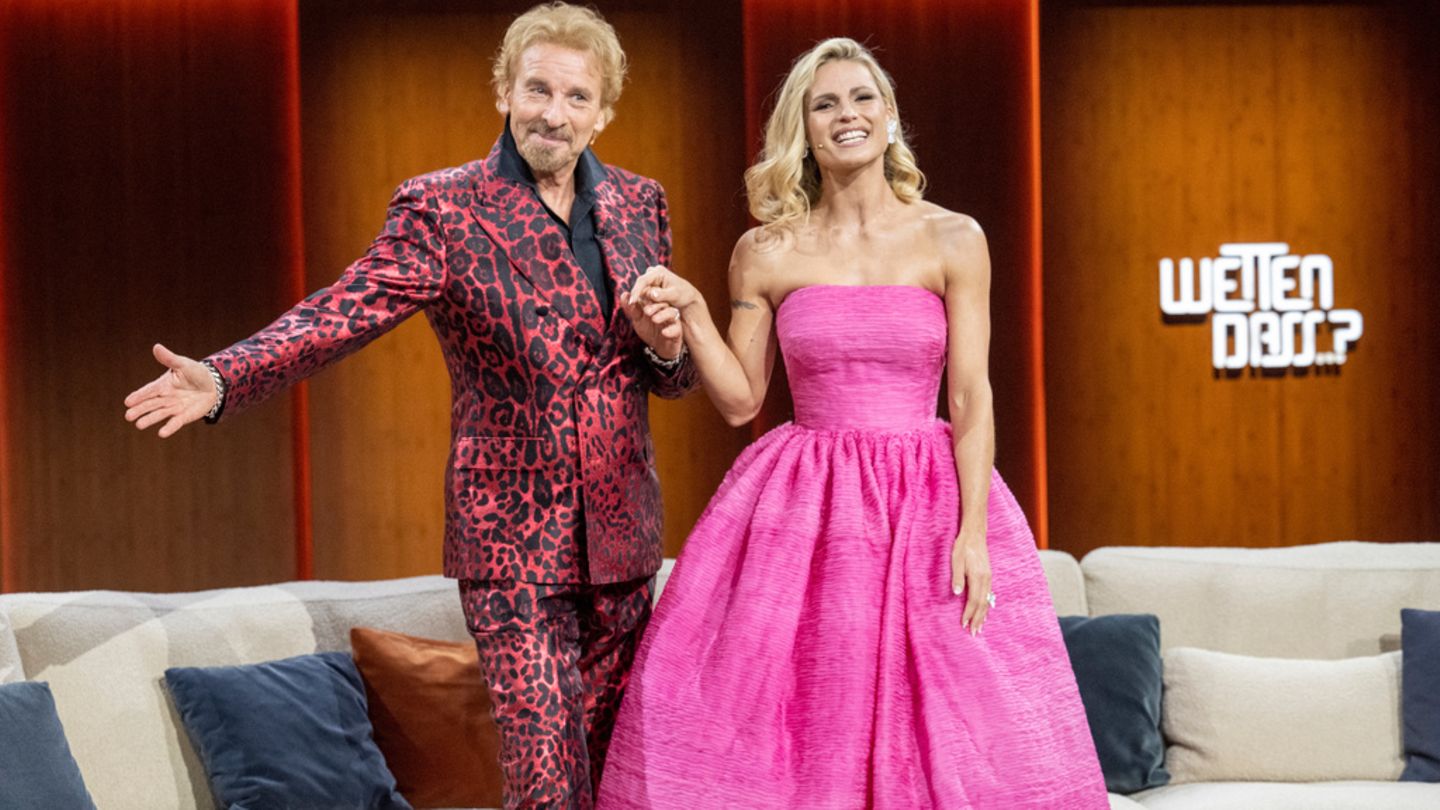 Forgotten first names and salacious comments: Thomas Gottschalk made a few mistakes in his latest "Wetten, dass ..?"
Sexism, ignorance and jokes at the expense of disadvantaged groups: Moderator Thomas Gottschalk after the latest edition of "Wetten, dass..?" listen And they have their justification. For example, national soccer players Giulia Gwinn and Alexandra Popp were guests on the interview couch.
But he couldn't even remember the names of the two, just called Giulia Giuliana, although that's really not a complicated first name. He was obviously not informed about Gwinn's cruciate ligament injury, which had been known for weeks, asked: "One of you two is injured, which is it?" After all, he could remember that the injury had something to do with the cruciate ligament, but directly predicted the end of her career for Gwinn, which also visibly confused the professional soccer player. The users are shocked on Twitter: "The women tear everything down at the European Championships in the summer and Gottschalk shows them no respect, is completely uninformed. Very, very bitter interview. Alexandra Popp and Julia Gwinn didn't deserve it."
Co-moderator Michelle Hunziker also had to listen to a lot from Gottschalk. Right at the beginning he jokes about Hunziker's love life: "As soon as you're left alone for a moment, you get yourself a six-pack doctor." And even later he does not give up, saying again: "No man has fallen asleep by Michelle's side." Unfortunately, she doesn't counter, but only replies in a little mousey manner: "But you're cheeky today". After all, Gottschalk's marriage to his wife Thea is not talked about on the show. Or: why not? At Hunziker, that seems to be socially acceptable.
Thomas Gottschalk on "Wetten, dass ..?": He was very wrong with some comments

But not only the salacious comments are met with incomprehension, the use of a bet is also criticized. Michael "Bully" Herbig and Christoph Maria Herbst should dance across the stage with a red tutu and top hat as punishment for their lost bet. on Twitter users are appalled that wearing women's clothing is used as a "punishment" and is considered "embarrassing". Crossdressing has long since arrived in society, is even taken up in film, art and culture, and should therefore no longer be played down to a gag in a renowned Saturday night show.
The concept of the show is still good, but Thomas Gottschalk should be replaced, many users on Twitter also find it. Time for a generation change. "The bets were all entertaining, but the moderation… sorry, but Mr. Gottschalk just doesn't belong in front of the camera anymore" or "This show would have great potential today if Christoph Maria Herbst and Michael 'Bully' Herbig had taken over the moderation" . Joko and Klaas are also discussed online. However, one may agree that the visibly unprepared Gottschalk should no longer moderate (in this way). Because Thomas Gottschalk does not seem to be half as interested in his guests as he is in himself.