Belarusians in Exile: Beyond War and Disaster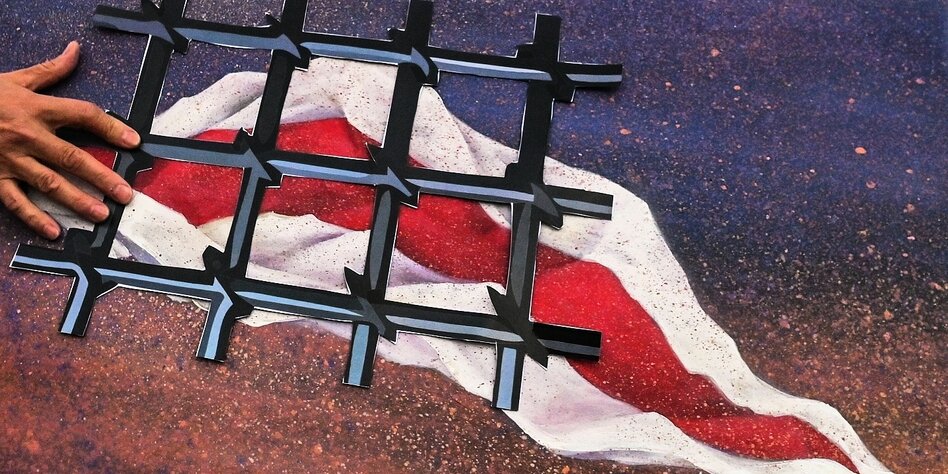 Our author helps persecuted Belarusians escape. They hope that Ukraine's victory will also end the dictatorship in Belarus.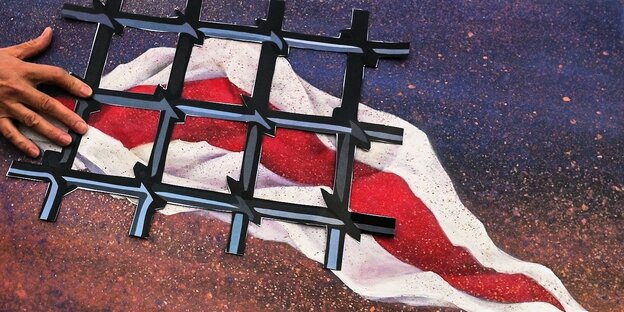 "Belarusians, wake up, rockets are being fired from your territory!" Ukrainian President Zelensky called out to the people of Belarus in February. But consider that the country is ruled by an authoritarian regime.
Чтобы как можно больше людей смогли прочитать о последствиях войны в Украине, taz также опстубликовал этот на.тек русском языке.
I work for a foundation that helps Belarusians who are politically persecuted. They are being brought in an organized manner from a country where there are no hostilities or disasters. It usually works like this: a person or a family leaves the house with a mobile phone and a backpack in which they have packed their entire life, and a foundation employee explains step by step where to go. A few borders later, people are finally safe. They then have to start their lives from scratch, in a new country, with only the most precious thing of all: freedom.
Making public how this is going on is forbidden. I only write about the successful cases here. Here are some examples: Ruslan is an entrepreneur. During his military service he was ordered to the Belarusian-Ukrainian border. They gave him a gun and told him to "keep watch." But the young man deserted his post, he did not want to get involved in this war. He was in custody for a month. Then he turned to the foundation and was able to flee to Georgia.
Irina is a gynecologist, with thirty years of professional experience. Several criminal cases were opened against her after she took part in a protest. In 2022, she realized she would soon be imprisoned. Miraculously, she was able to leave Belarus and hid in a refugee camp with Ukrainians for three months. Now she works in Poland as a doctor.
Secretly with Ukraine
One often reads that Belarusians have a "slave mentality". But the following figures paint a different picture: There are currently 1,276 political prisoners in the country's prisons. Over the past two years, more than 11,000 verdicts have been handed down to ordinary people for "extremism," but not one verdict against siloviki, i.e. army or intelligence forces.
Crimes against the people continue every day. Just this month, a singer who sang a Ukrainian song was jailed for 15 days. In the city of Gomel, a teenager was sentenced to three years in a prison camp for filming movements of Russian military equipment. Against this background, Lithuania is now considering closing its border to Belarusians as well
At the same time, many Belarusians are secretly convinced that Ukraine's victory over the aggressor will be our common victory over the dictatorship. Let's work for it together.
From Russian Gaby Coldewey
The diary is funded by the taz panther foundation.
An anthology with the texts is available under the title "War and Peace. A Diary" in early September from the publisher edition.photoTAPETA published and costs 10 euros.