Basketball EM: Dennis Schröder shines like never before in the German team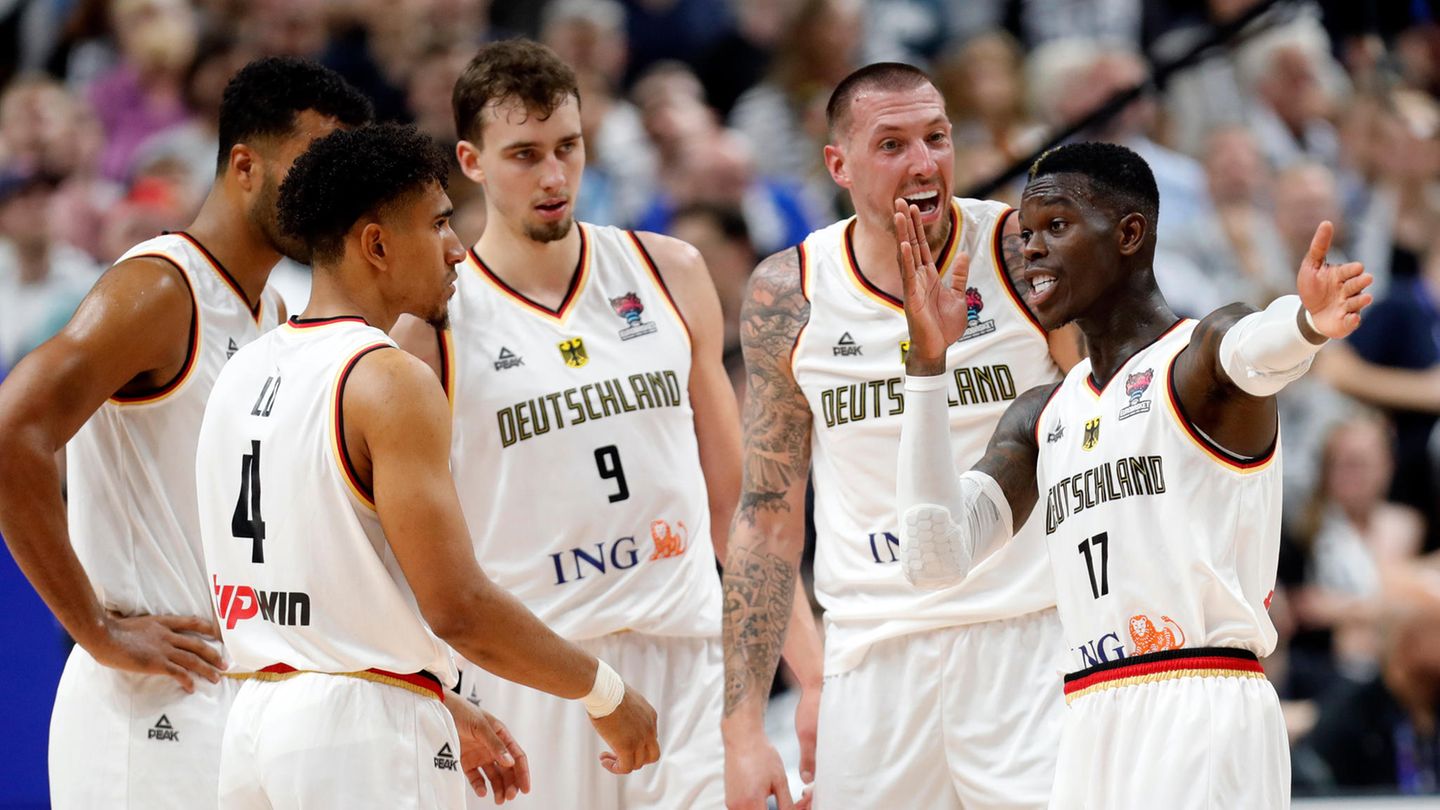 EM semifinals live on RTL today
Why the national basketball team has a very good chance of reaching the final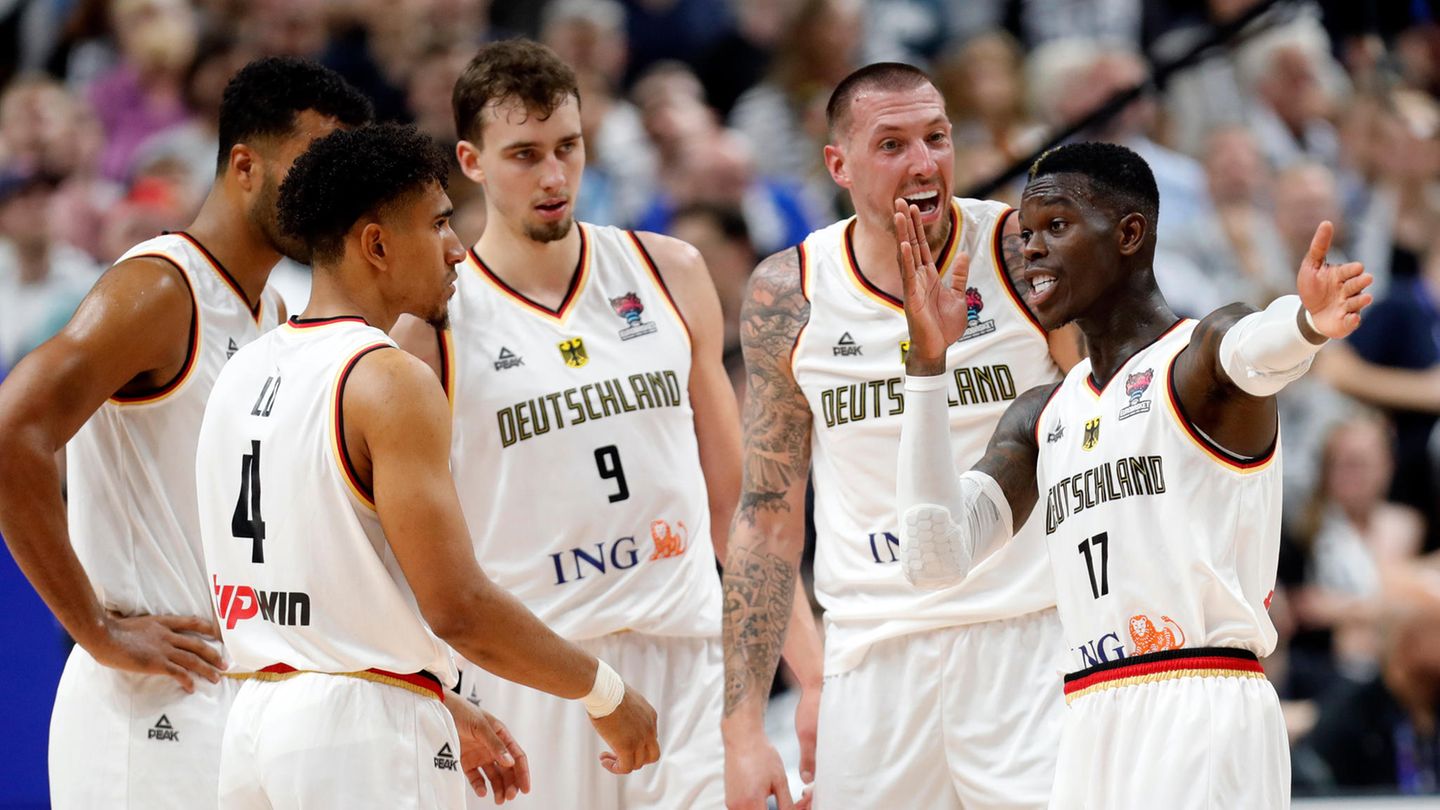 At the European Basketball Championship, NBA star Schröder can rely on his teammates Maodo Lo and Nick Weiler-Babb. This is another reason why the German basketball players have very good chances of winning today's European Championship semifinals against Spain.
Above Dennis Schroeder, who grew up in Braunschweig and most recently worked for the Houston Rockets in the NBA, can be said to be the face of the German team. His likeness can be seen on all posters advertising the final round of the European Basketball Championship in Berlin.
And Schröder actually delivers on the field what the posters promise: in the surprising 107:96 victory against Greece on Tuesday he was the best German shot-stopper; he led the team to the semifinals of the European Championship against Spain with 26 points (Friday, 8:30 p.m., RTL). Schröder played 31 minutes - and would probably have been on the field longer if he hadn't taken himself out of the game with two unsportsmanlike fouls. The reassuring realization for the German basketball-Bund (DBB) meanwhile: Schröder must also be replaced. In his place, Maodo Lo and Nick Weiler-Babb took over without there having been a break in the game.
As a tough defender, Weiler-Babb had already attracted attention in the FC Bayern basketball team's jersey

Schröder can also shine at the European Championships because Lo and Weiler-Babb take on important tasks on the field. Lo steers the German game calmly and prudently, Weiler-Babb mainly takes care of guarding the opposing point guard.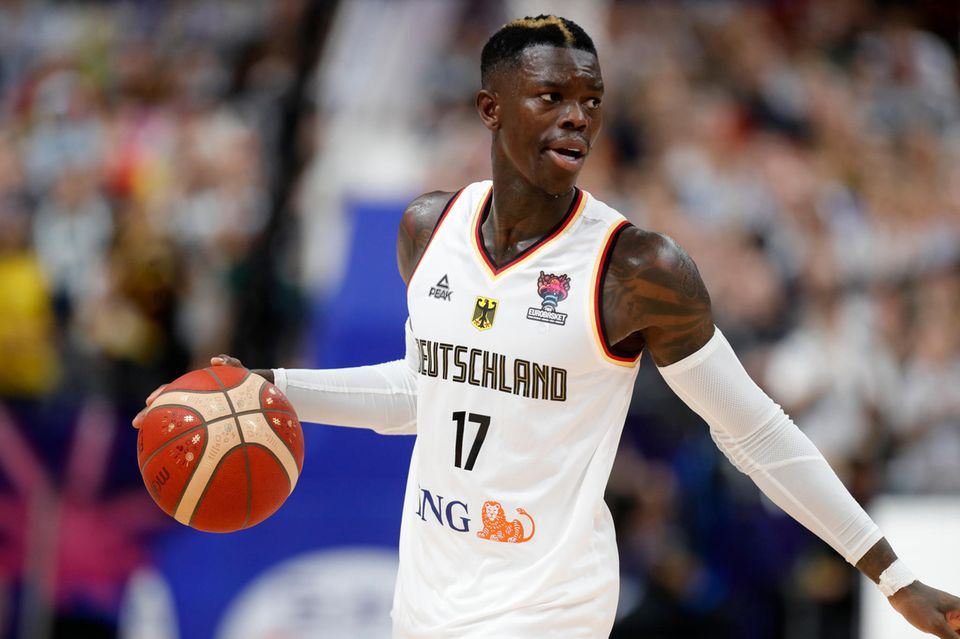 Weiler-Babb, 26, is new to the DDB team. The native American only received a German passport at the beginning of August and joined the national team a few days before the start of the European Championship. He is currently suffering from a shoulder injury, but in the few minutes that national coach Gordon Herbert gives him, he does an important job on the defensive. As a tough defender, Weiler-Babb was already in the jersey of the basketball team FC Bayern Munich noticed who just extended his contract. Probably no player in the Bundesliga defends so efficiently and fairly at the same time; Weiler-Babb, who grew up in Texas, is also one of the top players in the Euroleague in this discipline.
Maodo Lo, on the other hand, has his strengths in game organization. While Schröder is often busy with himself on the field, Lo always has the entire team in mind. He knows when to give the ball to whom. Everything Lo does follows an idea and a plan. Schröder has not missed Los strong form. He praises Lo effusively and recently said: "Maodo is the next German to be in the NBA will play."
For real? Does Lo belong in the North American professional league NBA? That would be late luck for the 29-year-old director from German master Alba Berlin. However, most NBA teams have already filled the playmaker position (which is also a downside for Dennis Schroeder, who is not yet contracted for the new season). If you just look at Lo's skills, his clever passing game and the stable throw from distance, you can say: He definitely has NBA format.
Schröder is doing good advertising for himself these days

However, Lo would probably only eke out an existence as a so-called role player in the USA. He would get a few minutes and would only be substituted on for special assignments. The game organization would be in other hands.
Lo feels a little flattered by Schröder's warm words. "It's nice when my name is associated with the NBA," says Lo. But would he really change? Lo has already turned down a very good offer because being close to his family was more important to him. In summer 2020 he did not extend his contract with FC Bayern and moved back to Berlin, his hometown. He wanted to be closer to his family, Lo said at the time. Bayern managing director Marko Pesic was surprised by this decision. Lo could have risen to become the highest-earning basketball player in Germany at Bayern, he called after the renegade playmaker.
Dennis Schröder also gave up a lot of money that year. The Los Angeles Lakers, for whom he played in 2020, reportedly offered him a four-year, $84 million contract. But Schröder refused - apparently because he believed that he could negotiate even better conditions as a player without a contract. Then things turned out differently: Schröder, who began his NBA career with the Atlanta Hawks in 2013, moved from one club to the next: Boston Celtics, Houston Rockets – and now Schröder will have to move again.
At the European Basketball Championship he is doing a lot of advertising for himself these days. No player in Europe has a faster first step and a more dynamic move to the basket than Schröder. This tournament showed that again. If Schröder, 28, has the right teammates around him, level-headed and modest guys like Nick Weiler-Babb and Maodo Lo, then the stage is set for NBA-ready performances.