Basic income in the field: The relaxing effect of money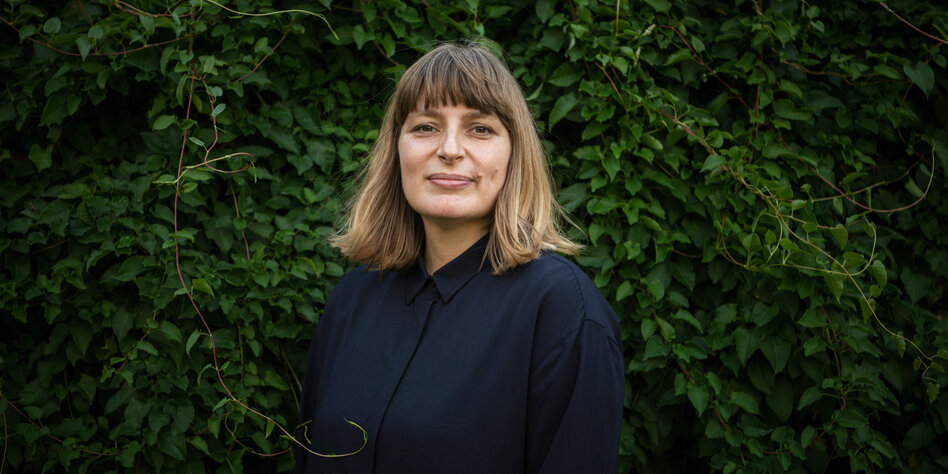 The basic income pilot project has been running for a year. One has quit his second job, the other is on parental leave.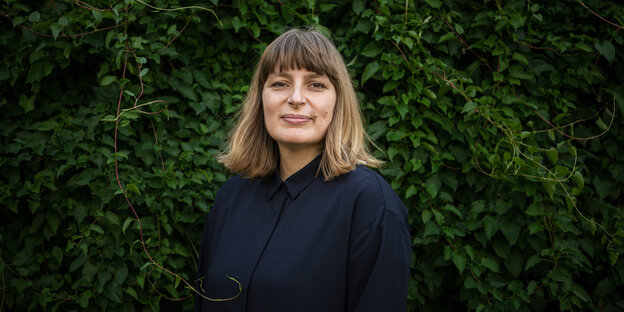 BERLIN taz | Dennis Dettmer has given up his second job as an insurance broker. "Fortunately, I can afford it now," says the 29-year-old contract soldier from Meissen. Now he is concentrating on his main job in the Bundeswehr. With regard to his financial situation, Dettmer feels more relaxed than before because he has been taking part in the basic income pilot project for more than a year.
Every month he and 121 other German citizens receive 1,200 euros in addition to their normal earnings, tax-free and free. The German Institute for Economic Research (DIW), the association My Basic Income and several universities are investigating how unconditional payment changes lives. Are people lying in the social hammock?
The three-year pilot project came about as part of the decades-long debate about Hartz IV and the reform of the welfare state. It has been running since summer 2021. The taz regularly asks some participants what is changing in them.
Even the fall in value of cryptocurrencies does not make Dettmer despair. He had carefully invested a few hundred euros, prices exploded, after all there were over 2,000 euros in his portfolio. It's almost back to where it started now. "Yes, I'm disappointed," says Dettmer. But it's not a catastrophe for him.
More quality of life
He earns 2,400 euros net per month as a group leader who has 20 soldiers under him. This puts it in the range of the average income of German private households. The 1,200 euros more from the basic income project make an above-average profit out of it. Suddenly money is no longer scarce. So Dettmer decided to give up his second job, which was supposed to bring him a small additional income, before he was selected as a test subject.
Now he can invest a little more in a better quality of life – going out to eat with his girlfriend once more, going to the cinema more often. "And I also treated myself to a fully automatic coffee machine," says Dettmer. He emphasizes that he saves most of the extra money, among other things, to pay off the diesel he needs to regularly cover the long distance from Meissen in Saxony to the barracks in Hesse.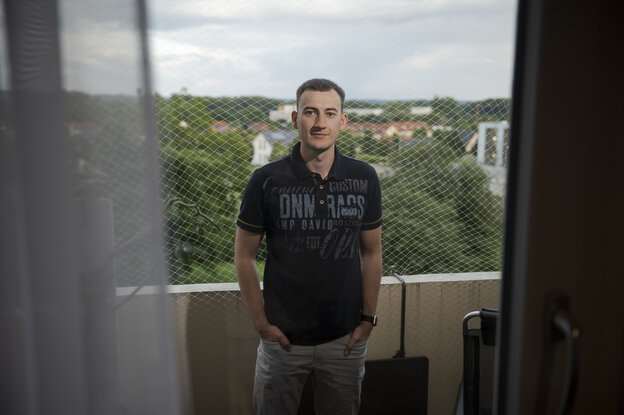 The better material equipment also has a positive effect on his physical condition, reports Dettmer. He suffers from toothache less than he used to. He attributes this to the fact that he is under less general stress.
The pilot project generates reports like this one about the individual benefits of a basic income. No wonder: 1,200 euros net per month make a significant difference and bring many people to a level where they no longer have to worry financially. But is that enough political justification for super-expensive social reform?
The basic income idea works
If 80 million Germans each received 10,000 euros per year, this would cost society 800 billion euros – a utopian figure. Some social benefits then fell away because they would become superfluous. However, a few hundred billion euros per year remained to be financed as additional costs – it is unclear how. Nevertheless, the idea of ​​a basic income is already having a practical effect. The political situation is changing. The SPD is clearing Hartz IV, the most important trigger for the local debate about the basic income.
Federal Labor Minister Hubertus Heil presented his proposal for the new social benefit at the end of July called "citizen money".. The principle: The monthly transfers should be more generous.
At the presentation of the third relief package that the government decided last week, SPD Chancellor Olaf Scholz announced that the recipients of the new citizen's allowance should receive around 500 euros from the turn of the year. From 2023 that would be around 860 euros per capita instead of the current average of 800 euros including housing costs.
In addition, Heil wants to relax the conditions for receiving citizen money. People should be allowed to keep more of their own assets and the state should finance larger apartments. The government would thus move a few steps towards a basic income, although the distance to an unconditional benefit that secures a living would still remain considerable.
Small steps
Another initiative shows that the idea of ​​a basic income is influential. The Zentrum Liberale Moderne and the Bertelsmann Foundation recently propagated a "basic income for education". All gainfully employed persons should therefore have the right to receive 1,200 euros a month from the state for three years in order to continue their education.
The basic idea: It is equally necessary and advantageous for the economy and for individuals that professional qualifications are adapted to the requirements of digitization and ecological transformation. The state should make this possible by providing a secure livelihood for a certain period of time.
When the new head of the Federal Employment Agency, Andrea Nahles (SPD), was still Federal Labor Minister, she had a comparable vision written down. This can also be described as a small step towards a "conditional basic income".
"I'm relaxed about the future," says Sarah Bäcker. She is another participant in the pilot project. Great things happened for the 40-year-old architect during the project: she has been the mother of her daughter Alva for four months.
Thanks to the basic income, Bäcker made a "luxurious" decision: "I'll take a year and a half of parental leave." The additional 1,200 euros make that easier. Bäcker finds her material situation to be "comfortable". She takes her time looking for a day care center. She doesn't want to work in the architectural office again until September 2023.
No financial pressure
Without the basic income, she would have to make do with around 800 euros in parental benefit and 200 euros in child benefit – and she would be under financial pressure. In principle, she is a single parent, she does not live with her daughter's father, although he also takes care of her upbringing.
Under normal circumstances, Baker would now apply for increasing Hartz IV and housing benefit. "Fortunately, these questions don't matter," she says. "I don't need to prove I'm in need." And "hopefully," she adds, "I never have to worry about that."
This situation of a participant in the pilot project is also linked to a current debate. Federal Family Minister Lisa Paus (Greens) is working on a proposal for the Basic child securitythat the coalition wants to introduce. There are no details yet. But if designed correctly, this would also be a step towards basic income, which would significantly ease the situation for parents with low incomes.