"Bares for Rares": Susi Steiger outperforms the men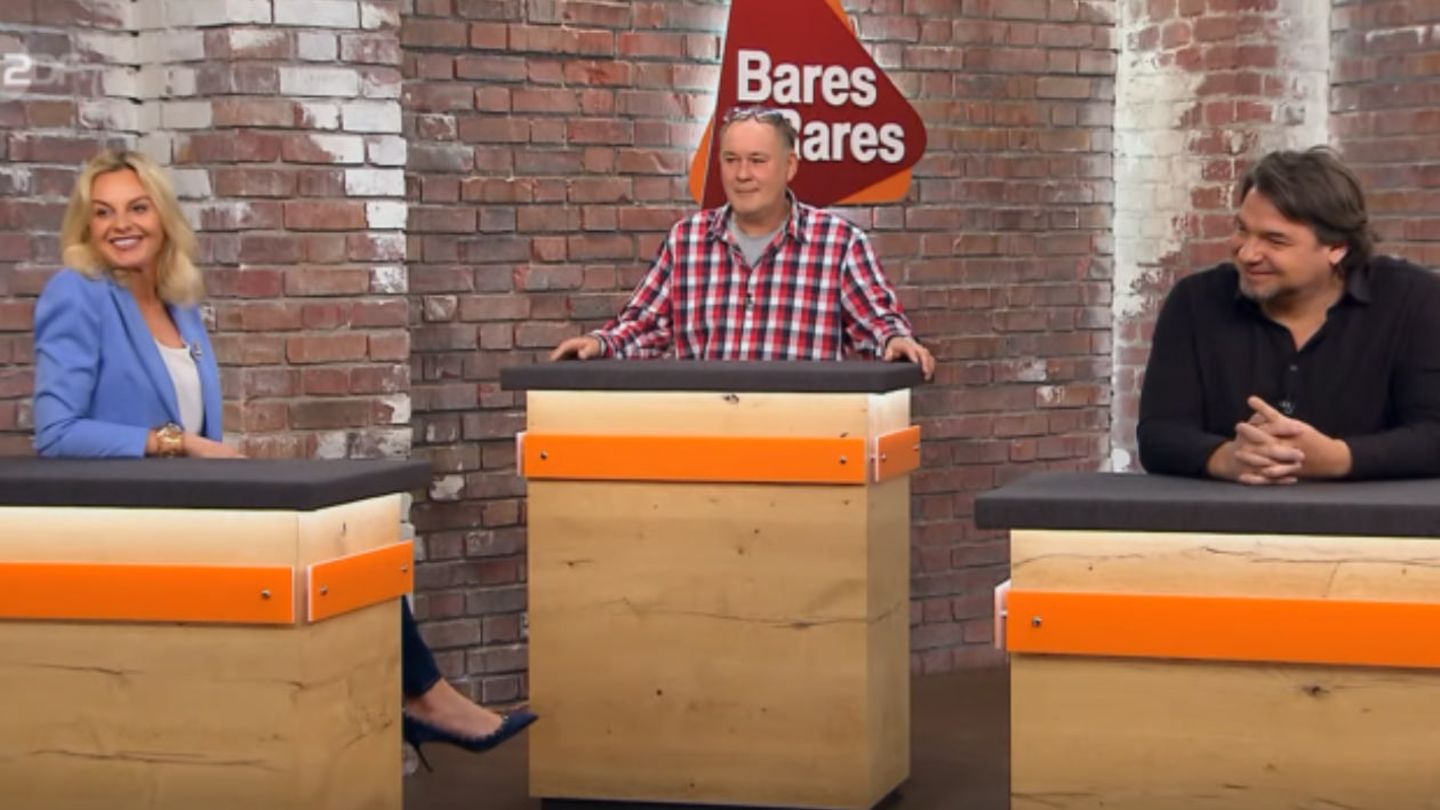 "Bares for Rares"
"You should always listen to your heart": Susi Steiger outdoes the men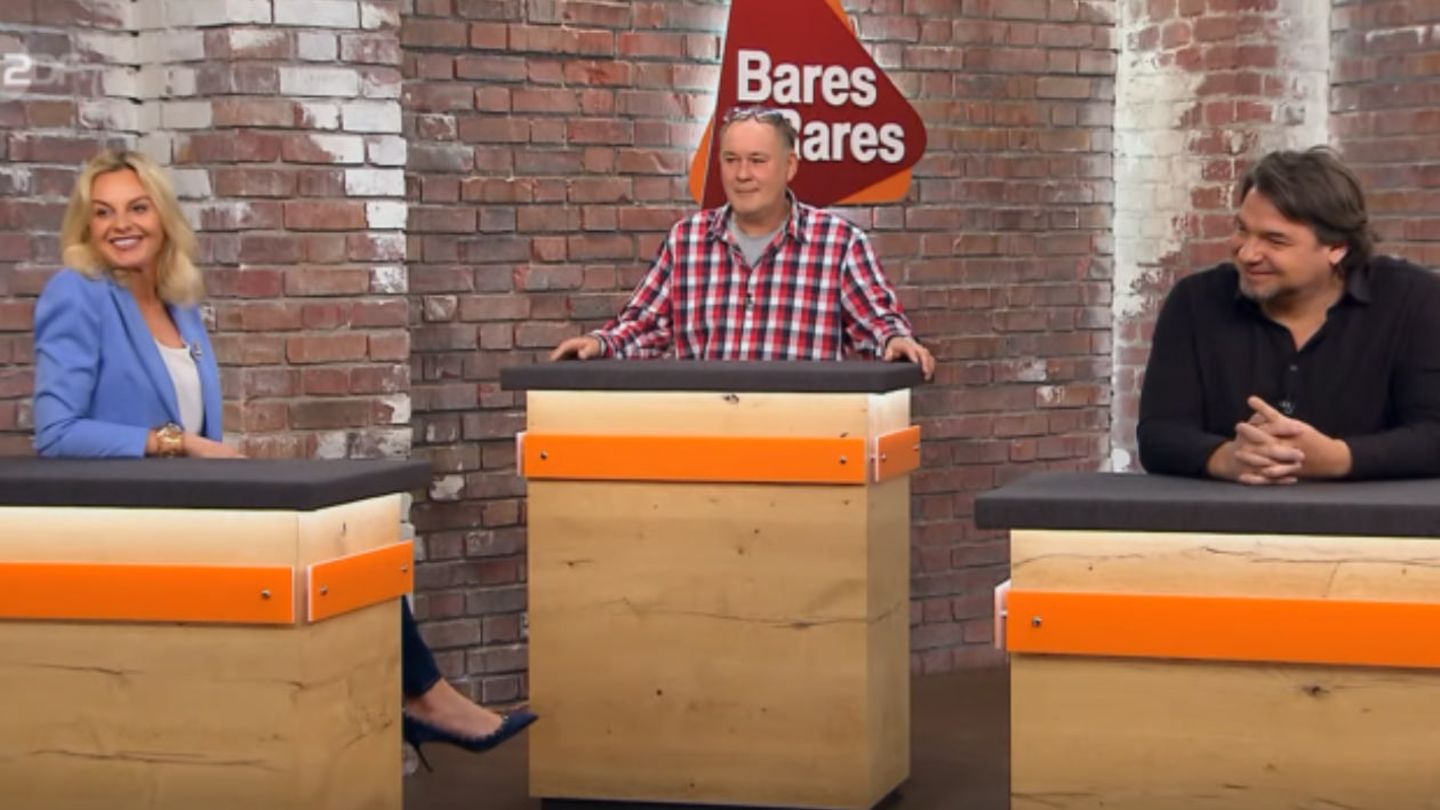 Actually, Susanne Steiger had already dropped out of the race for an old gemstone scale on "Bares for Rares". But then the 40-year-old followed the call of her heart – and outperformed "Waldi" and Co.
Horst Lichter was enthusiastic right away: "The scales are extraordinarily beautiful," said the moderator when he saw the object, which the spouses Bettina and Thorsten Obert from Neu-Isenburg "Cash for Rares" have brought. However, these are not just any scales: precious stones are measured here.
Detlef Kümmel explains how the device works and provides all sorts of interesting information. Incidentally, the viewer learns where the phrase "tipping the scales" comes from. The expert is impressed by the good condition of the object, which dates from the 1930s to the 1940s. Even the calibration seal is still in place, guaranteeing official verification of the correct weight units.
The Oberts would like 400 euros, and Kümmel goes with them: he estimates the value at 400 to 600 euros. "I could imagine that there would be a nice bidding war," says Horst Lichter in parting – and he was right.
"Bares for Rares": Thrilling three-way battle

In the dealer room, Walter "Waldi" Lehnertz rises to 280 euros. Suzanne Steiger increased to 350. David Suppes is also involved. The three deliver a gripping all-around battle for the beautiful gemstone scales. At 750 euros, Suppes briefly looks like the winner. Because Susanne Steiger gets out: "My heart says yes, my stomach says no," the 40-year-old explains her withdrawal.
However, Waldi is still in the running and has raised it to 760 euros. soups goes over it and bids 770, "I really want it." But his wish does not come true. Because now Susanne Steiger comes back surprisingly and offers 800 euros. "I thought about it again for a moment and listen to my heart," explains the dealer. Of course, Bettina and Thorsten Obert like that very much: they have doubled their desired price.
ZDF show
These are the dealers at "Bares for Rares" – bet you don't know them all?
"I thought I was safe, and then you came," says a disappointed David Suppes afterwards. But Steiger simply has the perfect explanation: "In the end I noticed that you should always listen to your heart."
source: "Bares for Rares" in the ZDF media library
+++ Read also: +++