"Bares for Rares": Naked Venus enchants dealers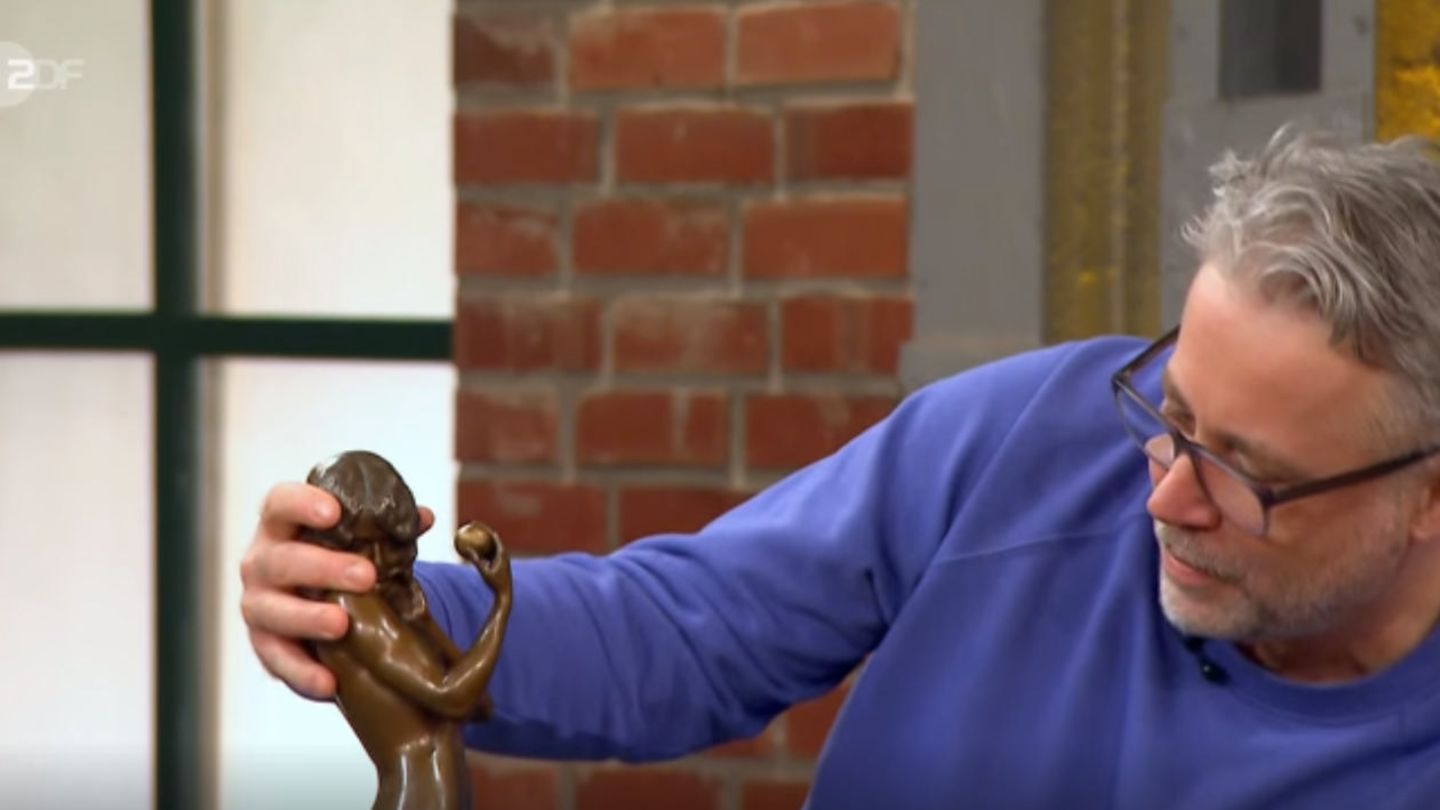 "Bares for Rares"
All bid with: Naked Venus enchants dealers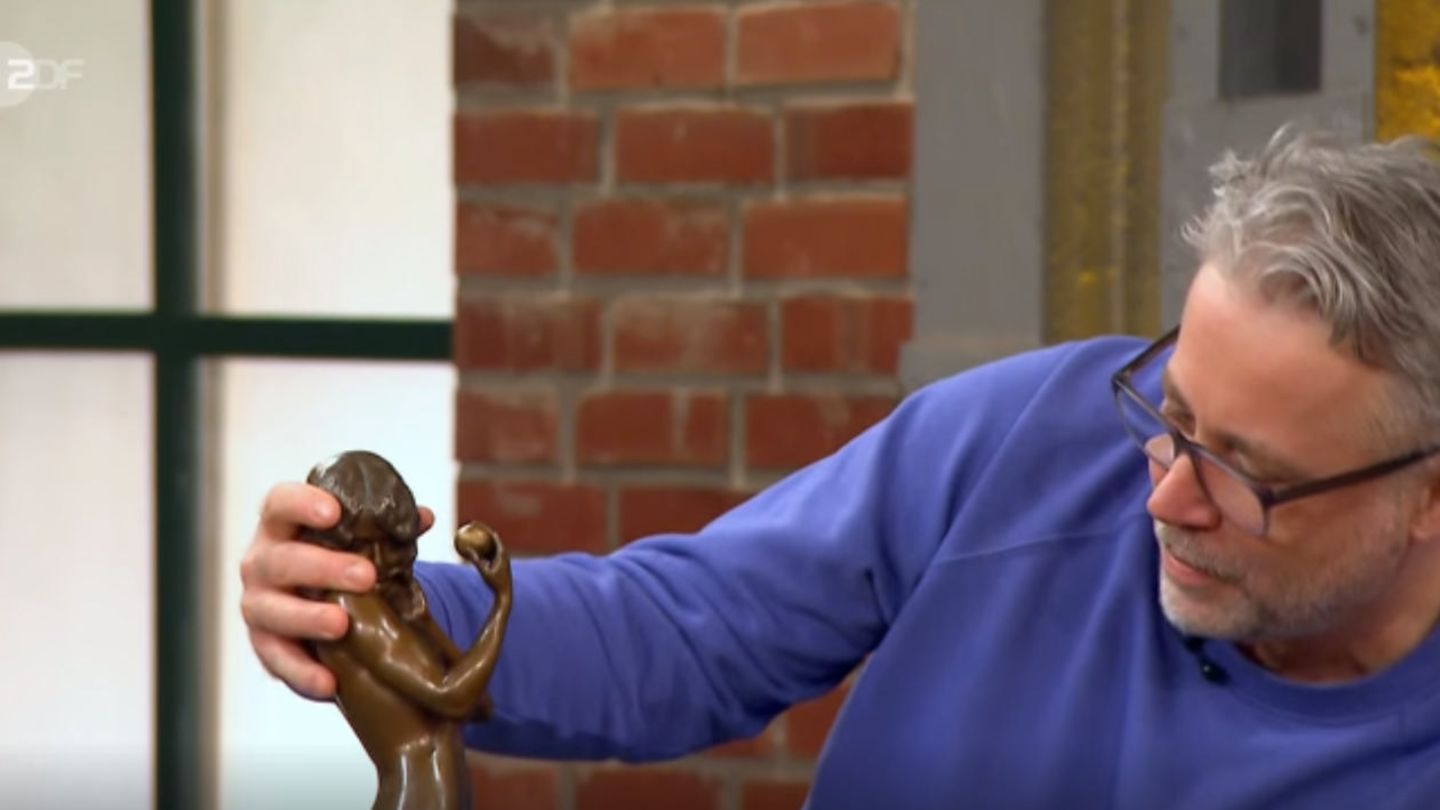 The statue of a naked woman caused rapture at "Bares for Rares": All dealers bid - much to the delight of the sellers.
Horst Lichter is not quite sure what to make of it: Colmar Schultze-Goltz is examining a naked bronze Venus when the "Cash for Rares"The moderator enters the studio. He probably wouldn't make contact: "You know what happens when you give her the apple," says Lichter. "Everything's booked."
Arnold Widera and Ute Hirth-Widera from Eppelheim brought the statue to the show. It is an heirloom from his aunt, to which the couple have no personal connection and which does not match the style of their apartment. So they want to sell the bronze statuette on the marble base.
"Bares for Rares": Paris and the apple

As Schulte-Goltz explains, it was made by Rudolf Marcuse, a sculptor well known in Wilhelmine Germany. The art historian derives the exact dating of the work from the updo hairstyle of the lady with the wavy sidelocks. That was popular between 1900 and 1910.
The apple that the naked woman is holding in her hand refers to the beautiful Venus who, according to legend, bought the fruit from Paris got. This mythological background legitimized the depiction of nudes in private living rooms for the bourgeoisie, explains Schultze-Goltz. According to the expert, the good piece is worth 1800 to 2200 euros today - and thus clearly exceeds the desired price of Wideras, who would have been satisfied with 1000 euros.
In the meantime, Jan Čížek is examining the statue in the dealer's room: "The breasts really look great," he judges expertly - and thus causes mild mockery from Lisa Nüdling. The first bid comes from Julian Schmitz-Avila, who starts with 500 euros. All dealers bid, and so it quickly goes over the 1000-euro limit. In the end, the highest bid comes from David Suppes, who puts 1,600 euros on the table for the naked beauty.
The Wideras want to shell out the 1600 euros on vacation in Tuscany. One or the other apple will probably be in there.
source: "Bares for Rares" in the ZDF media library
+++ Read also: +++