"Bares for Rares": Horst Lichter puts his foot in it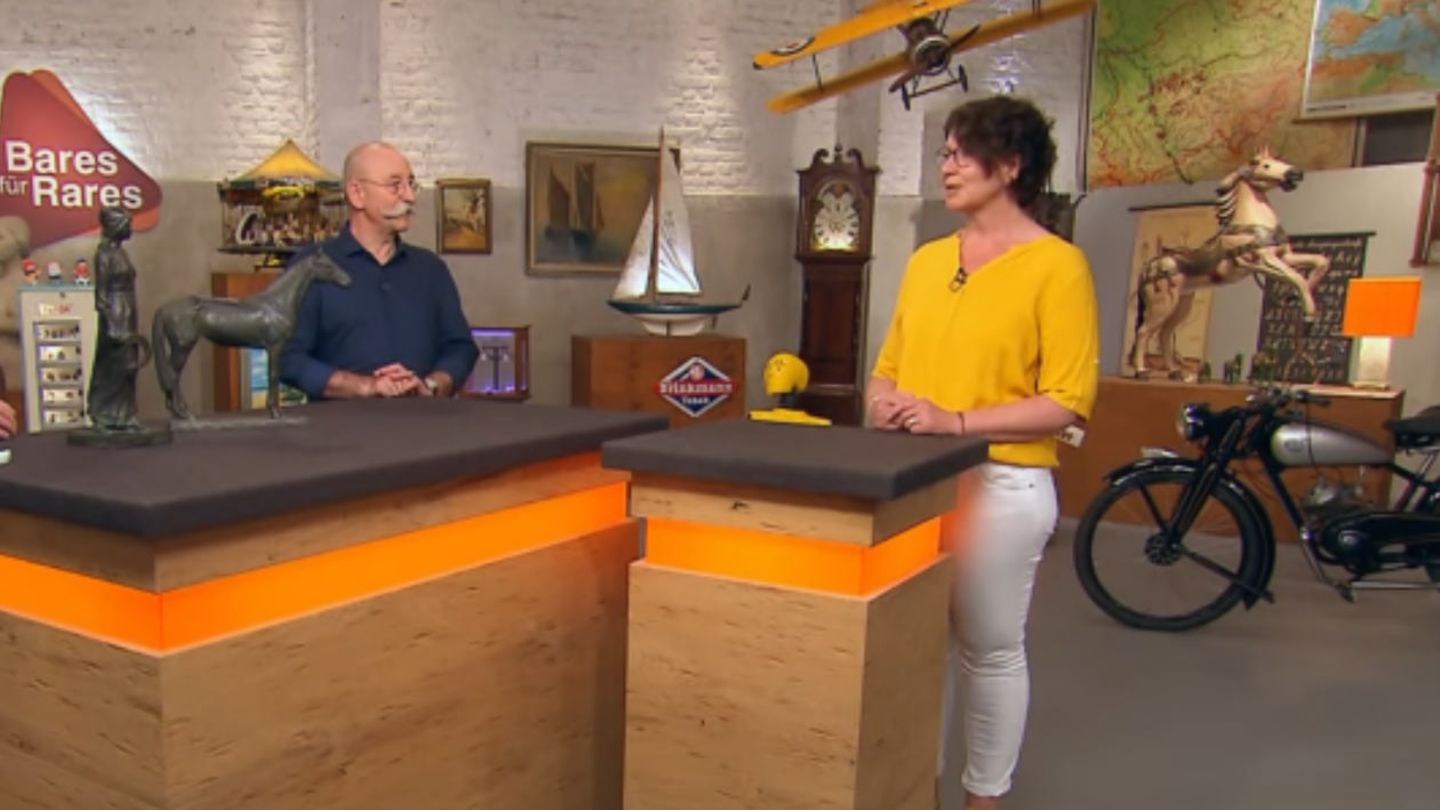 "Bares for Rares"
Horst Lichter put his foot in it – but in the end the saleswoman is happy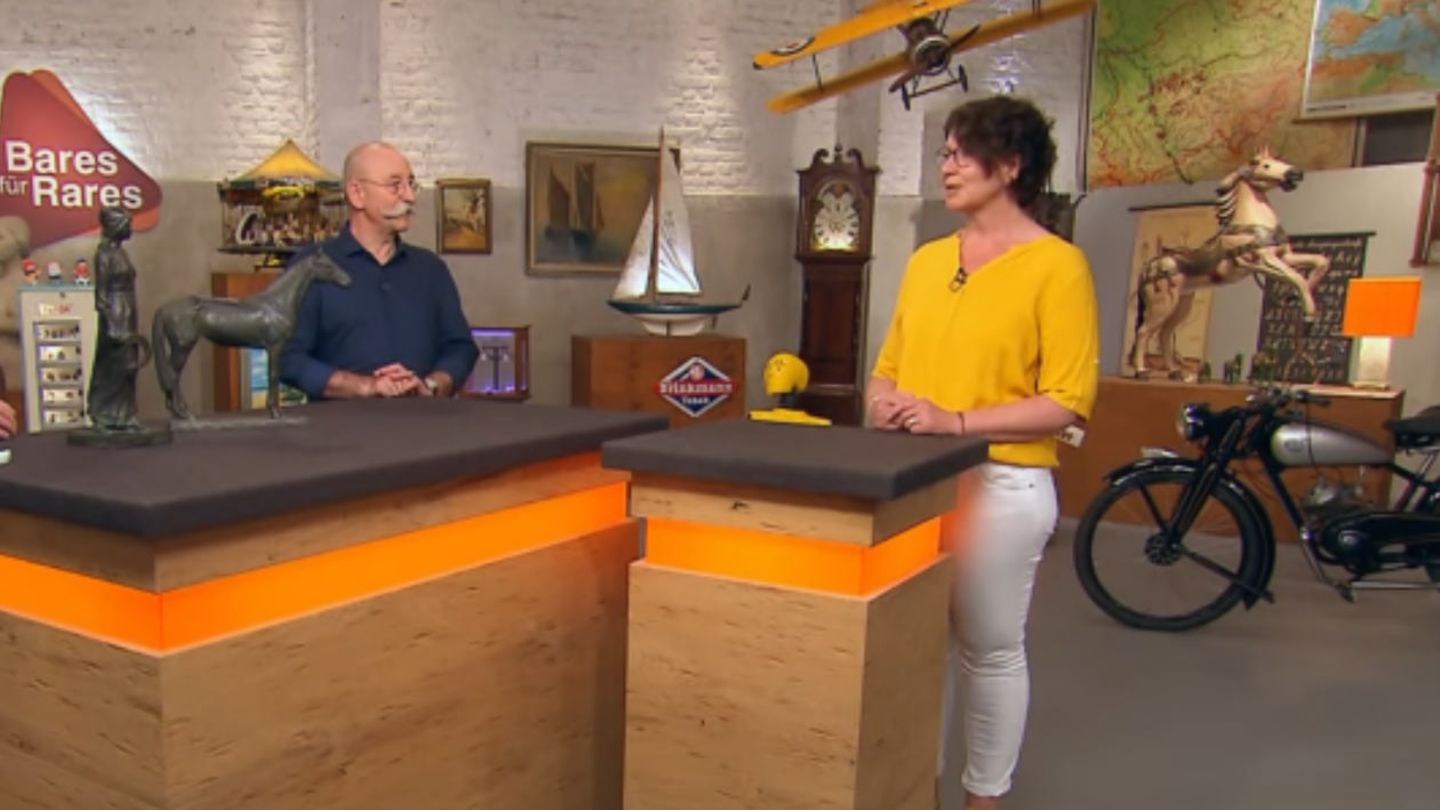 That never really happens to Horst Lichter: the "Bares for Rares" moderator got into trouble with a question. Afterwards, the saleswoman left the show beaming.
A magnificent horse and a dairymaid, both made of bronze: Claudia Hofmann would like these figures at "Cash for Rares" to make money. In an interview with Horst Lichter, the 53-year-old development engineer from Munich explains how she came up with it.
According to Hofmann, her father had a kiosk in Koenigstein im Taunus in the 1970s. At that time, a customer paid his drinking debts with the two bronze figures.
"Bares for Rares": Horst Lichter finds comforting words

"Is dad still with us?" asks Horst Lichter - and without knowing it he addresses a painful topic. Because, as the moderator learns, the man died four weeks ago. "Oh God, I'm sorry, I made a big mistake there," Lichter apologizes immediately, and the saleswoman doesn't blame it.
Her dad really wanted to be on the show, reports Claudia Hofmann, she actually just wanted to accompany him. "Now I'm alone." Horst Lights finds comforting words: "He's there. I'm more than sure of that." And Albert Maier also agrees: "For sure."
The expert knows how to report about the creator of the bronze sculptures, that they came from the Taunus coming artist Fritz Best, who lived from 1894 to 1980. Both figures are signed by him and were made in the 1930s.
"Waldi" has a zero on it

Her father wanted 100 euros for both objects together, says Hofmann. But there contradicts Albert Maier vehemently: "That's far too little." He thinks a price of 500 to 600 euros is possible per plastic, together this results in an estimated value of 1000 to 1200 euros.
The dealers see it that way too. Walter "Waldi" Lehnertz begins with his obligatory 80 euros and immediately adds a zero: 800 euros is his starting bid. Susanne Steiger and Wolfgang Pauritsch also bid, the latter being awarded the bid for 1,500 euros. A great price for the seller.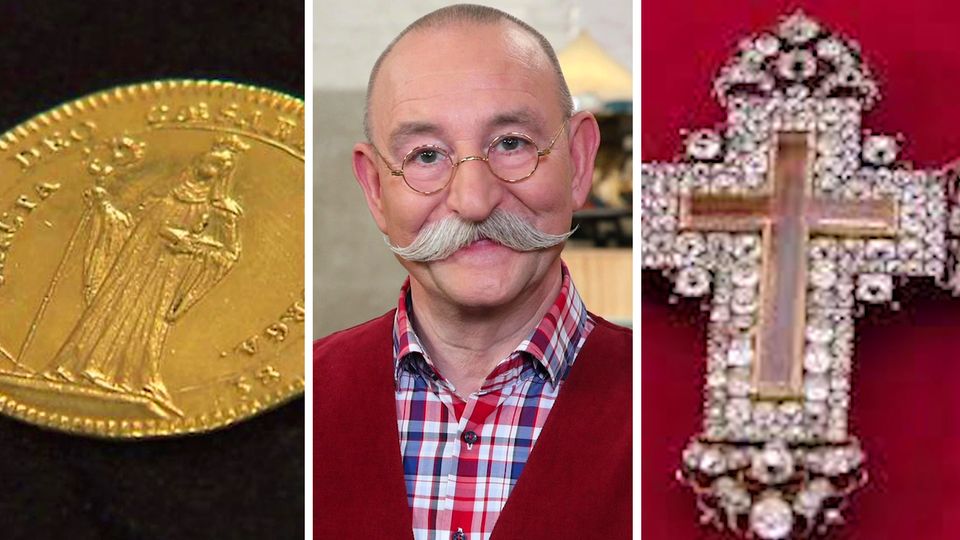 In the end, Claudia Hofmann thought of the man who made her take part in the show in the first place: "My father could not have stood still here, he would have been very happy."
source: "Bares for Rares" in the ZDF media library
+++ Read also: +++