"Bares for Rares": Dealer daubed antique painting - art expert is stunned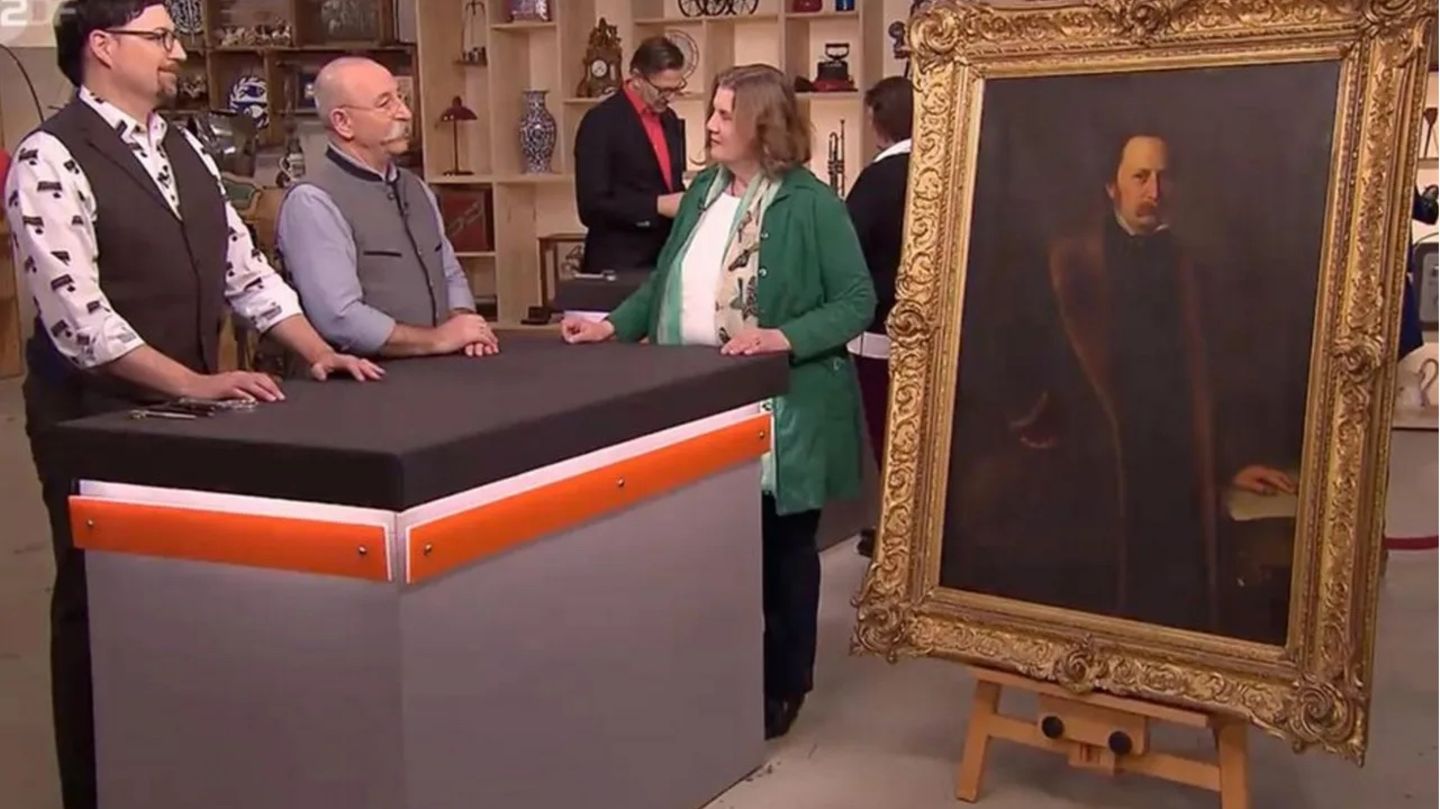 junk show
Zoff about "Bares for Rares" deal: Dealer "decorates" antique painting with gold lettering - art expert is stunned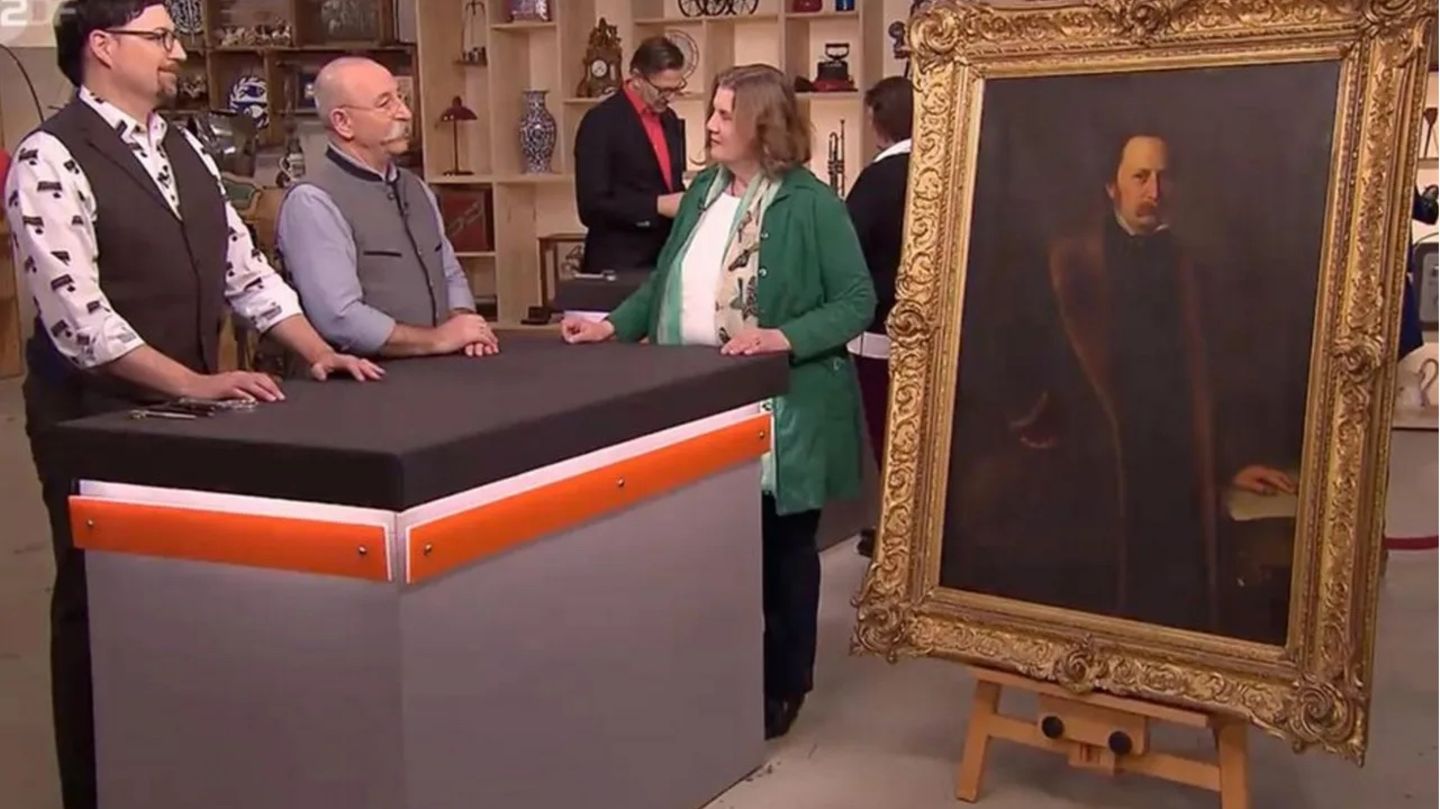 There has probably never been anything like that with "Bares for Rares": the seller and dealer agree on a deal – but because the dealer used the gold spray, she is now being sharply criticized by an art expert.
Usually is "Cash for Rares" Harmonious TV entertainment in the afternoon: Zoff, arguments and real trouble - you don't know that from the successful format of ZDF. But now there is a lot of fuss about an antique painting that was sold on "Bares for Rares" - even an art historian turns on into the quarrel.
The antique painting by the Upper Lusatia artist Adolf Gottlob Zimmermann (1799 to 1859) was estimated at 1,800 euros in the program, and the TV "art expert" was awarded the contract Suzanne Steiger albeit at a bargain price of only 1,300 euros. Probably also because all the experts on the show thought the frame was more valuable than the picture. However, what Steiger subsequently did with the around 170-year-old painting is explosive.
Art expert beautifies paintings with gold graffiti

Museologist Sandra Fassbender from the Görlitz Cultural History Museum had heard about the purchase on the show, and Zimmermann's works already have over 400 drawings and around 20 paintings in "her" museum. In this case, too, the museum wanted to buy it and would have even paid a significantly higher price.
Then the shock for the museum: After the broadcast, Susanne Steiger had the picture of the Breslau citizen "embellished" or had it "embellished" - and not as part of a professional restoration, but with graffiti in a gold look! When the museum wanted to view the painting, the words "Go for it" were already written on the artwork in gold letters.
Art historian: "I've never seen one in my whole life"

A restoration of the antique picture – too expensive for the Görlitzer Museum. Luck in disguise: thanks to Sandra Fassbender, the Silesian Museum seized the opportunity and paid Steiger twice the purchase price, according to "Bild".
The museum is outraged by the "embellishment" of the painting. Art historian Johanna Brade from the Schlesisches Museum told the "Sächsische Zeitung" newspaper: "In my entire professional life I have never seen a work of art treated in this way. And gold paint cannot be removed so easily. Luckily the actual painting is not damaged, only the dark edges."
Now a real restoration should bring the antique painting back into shape. The Silesian Museum also lacks the financial means for this. It therefore asks for donations.
Sources:"Picture", Sächsische.deZDF
tvm