"Bares for Rares": Bold seller gambles and wins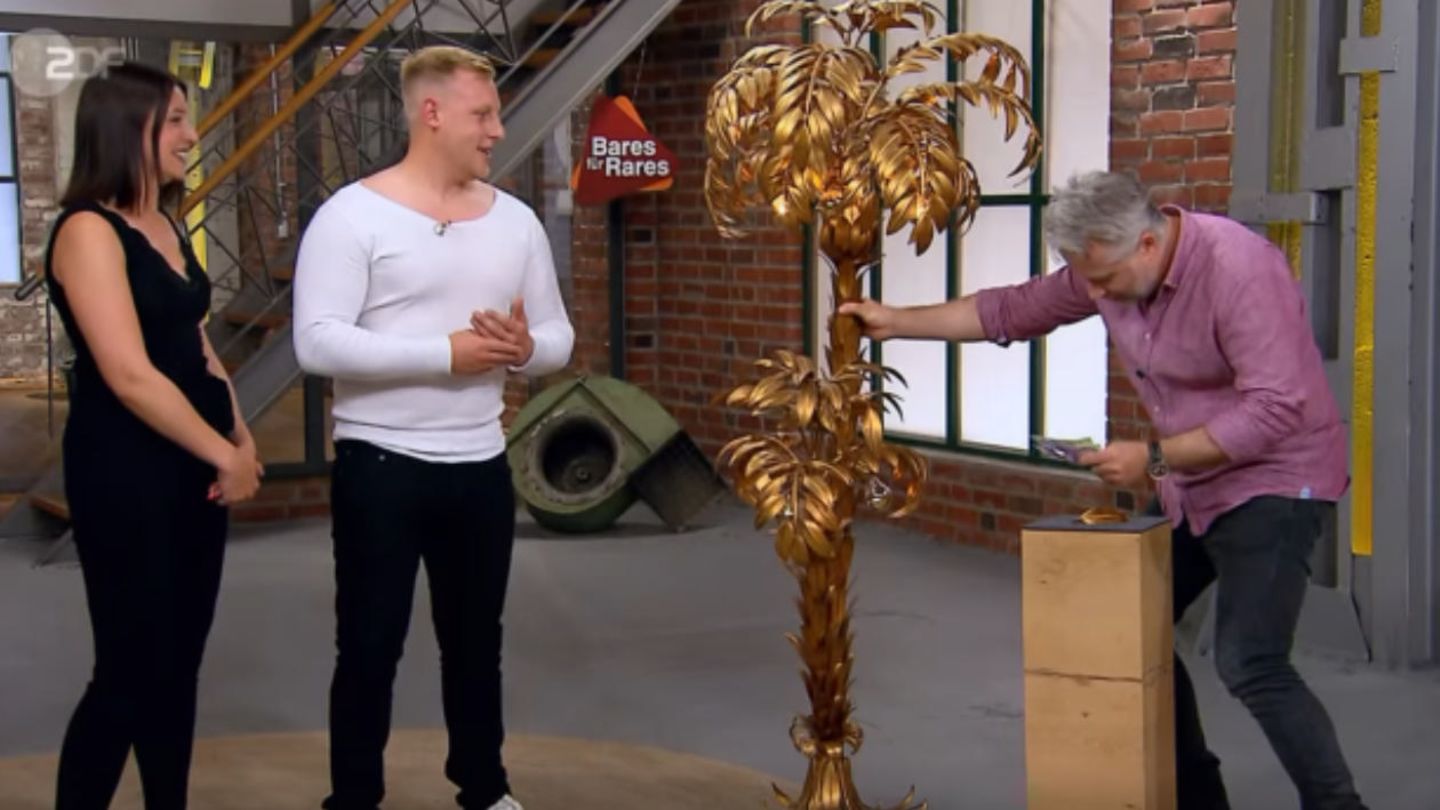 "Bares for Rares"
Bold salesman gambles and drains a lot of money out of Jan Čížek's ribs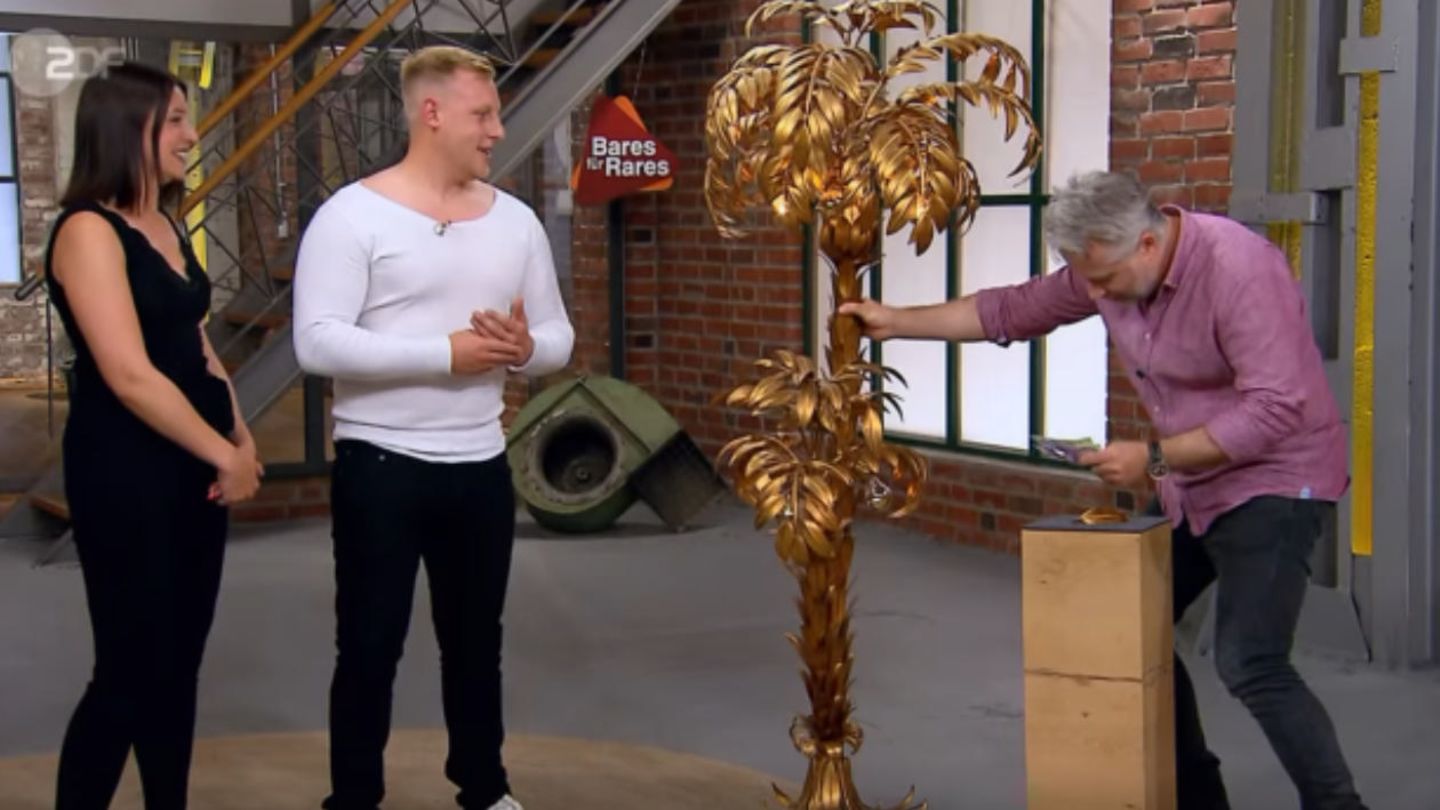 A golden floor lamp in the shape of a palm tree was of great interest to the dealers at "Bares for Rares". When Jan Čížek got the bid, the seller started to gamble.
"The house has to be right," says Horst Lichter at the sight of the golden palm tree that "Cash for Rares"-Studio stands. "32 square meters with a kitchen and bedroom is not enough," agrees Sven Deutschmanek.
It is a floor lamp brought by Angelina Nilius and Alexander Mohr. "And you two are a couple," the moderator asks curiously during the round of introductions – which the two vehemently deny: "We are siblings, but it's sibling love," says Mohr.
The palm came to the two through an inheritance. But she stood around in the basement for ages. Since the piece is obviously worth a lot, the two want to auction it off on the ZDF show.
"Bares for Rares": Four dealers are bidding

The manufacturer is the company Hans Kögel Leuchten from Amerang in Chiemgau, explains Deutschmanek. From 1979, Kögl also produced lights that were of a slightly higher quality. According to the expert, the palm lamp is a flagship of the company. However, there is a problem with the manufacture of this product: the individual leaves were soldered on by hand, which is why there are always breaks. In addition, the electrics are problematic: you have to rewire the lamp.
Angelina Nilius puts 2000 euros as the desired price in the room. A proud sum. Deutschmanek goes along with that: He mentions a range of 1800 to 2300 euros.
But the dealers are willing to dig even deeper into their pockets for the property. Christian Vechtel starts with 500 euros, Markus Wildhagen and Jan Čížek are also there. And at 1600 "Waldi" suddenly enters the race. The price quickly rises above the estimate. Finally, the highest bid comes from Čížek, who bids 2750 euros.
ZDF show
These are the dealers at "Bares for Rares" – bet you don't know them all?
That's a lot more than the siblings wanted, but now Alexander Mohr is getting bold and starting to gamble: Der salesperson demands 3000 euros. A bold maneuver that the dealer does not respond to: 2750 euros is a lot of money, counters Čížek. But Mohr is not satisfied with that: "Let's do 2800, I don't like steps of 50." Jan Čížek finally agrees to this and, with a heavy heart, puts all the money on the table.
"It was a lot of fun," Alexander Mohr calls out to the dealers as they say goodbye. "I think so," replies the plucked Čížek. After all, he can look forward to a golden palm tree.
source: "Bares for Rares" in the ZDF media library
+++ Read also: +++