Barça eye Chelsea star as Busquets successor
Barça eye Chelsea star as Busquets successor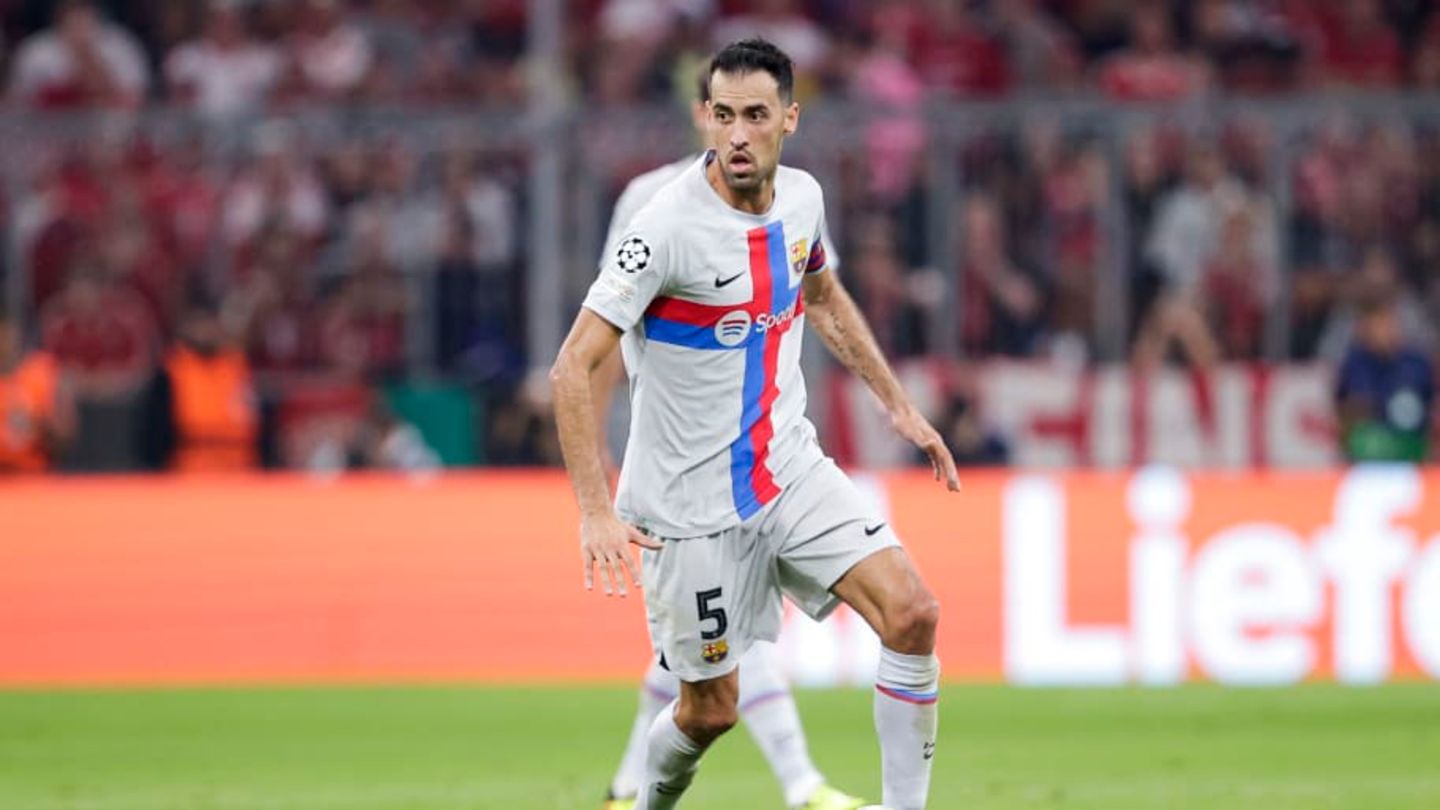 In the search for a successor to Sergio Busquets, Barça are said to have Jorginho from Chelsea in mind. His contract, like that of Busquets, expires in 2023.
The era of Sergio Busquets at Barcelona FC is slowly but surely coming to an end. The 34-year-old's contract expires at the end of the season. Barça is said to already have a prominent successor candidate on the list: Chelsea's Jorginho.
Since the U19 plays Sergio Busquets for FC Barcelona. In 2005, the world and European champions switched to Blaugrana. He made the leap to the pros via the second team in 2008 and has been the linchpin of Barça's midfield ever since.
Busquets is now 34 years old. The 137-time national player has undoubtedly passed his peak, even if he is currently still a fixture with the Catalans. However, a fixed point that is often ordered to take creative breaks. Like on Saturday night in the 3-0 win against Elche, when Busquets sat on the bench for 90 minutes.
At the end of the season, the contract of the three-time Champions League winner, who also won eight Spanish championships and seven cups with Barça, expires. Whether the contract will be extended again remains to be seen.
Either way, coach Xavi wants to promote a generational change in the team. With Pedri and Gavi he already has two important pillars in midfield. In addition, Franck Kessié was signed on a free transfer in the summer. Whether and how things will continue with Frenkie de Jong remains unclear.
It should therefore not come as a surprise if Barça wants to sign new staff in midfield next summer at the latest. To 90 mins-Info, Bernardo Silva is one of the main targets. The Portuguese from Manchester City had been courted in vain this summer.
Jorginho 2023 free transfer

And the Premier League also seems to be looking around for the Busquets position on the six. Again Mirror reported, should be there Jorginho are at the top of the list. The 30-year-old's contract with Chelsea also expires next year. With the Italian national player you could again strengthen prominently and above all free of charge.
From the playing field, Jorginho as a midfield strategist could be a smart signing to succeed Busquets. Much should depend on how the new ChelseaCoach, Graham Potter, plans with Europe's Footballer of the Year 2021. There have been a few rumors about Jorginho leaving in the past few months.
Everything about FC Barcelona & Chelsea in 90 minutes:

This article was originally published on 90min.com/de as Barça eye Chelsea star as Busquets successor released.
goal