Autofictional Novel and Alcohol Addiction: Tearing Down the Facade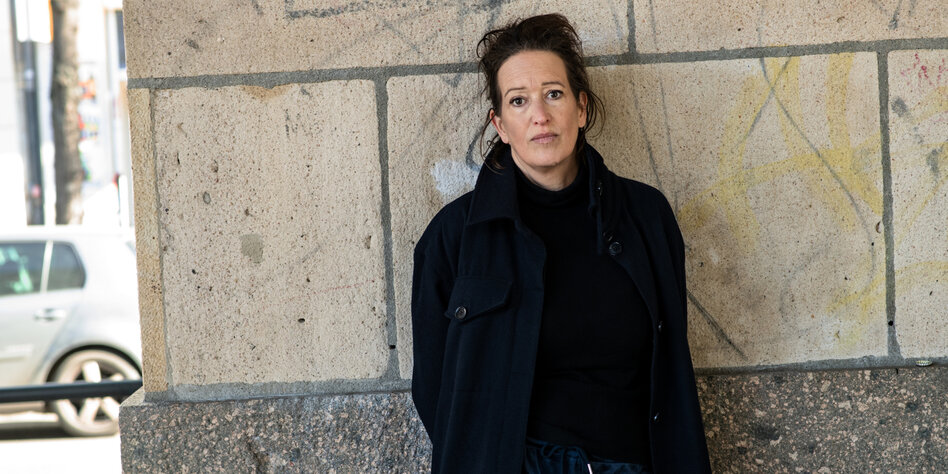 The author Christine Koschmieder has made her experiences with addiction public. Now her autofictional novel "Dry" has been published. A visit.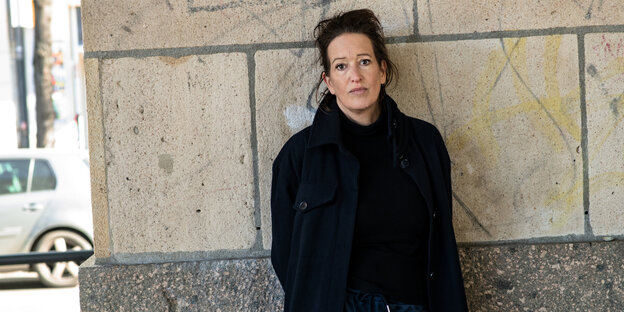 Externally, Christine Koschmieder has always mastered everything with flying colors. Her husband's cancer and dealing with his early death, career in the cultural sector and raising children. Her secret "helper": alcohol. It wasn't until her late forties, when her parents died and her three children are almost grown, that she realizes she can no longer function.
In an addiction clinic, she searches her memories and her family history for answers to the question of what she was trying to cope with drinking. Whether her fear of losing control and her difficulties in making long-term commitments are based on the loss of her great love, or what role her childhood plays with a high-functioning alcoholic father and an emotionally unavailable mother who is also physically absent after the divorce.
That is the story in Christine Koschmieder's novel "Dry", which is less about alcoholism and more about loss and grief.
It is also Koschmieder's story. Because in contrast to other autofictional works, "Dry" is clear: Only the names of the children are fictional. It is the omissions and arrangement that distinguish the novel from the memoir. That's in the foreword. But the author has also written radically openly about her life on Facebook since March 2021. What prompted you to post from the addiction clinic and tell almost 800 people about your drinking? From their biggest fears and insecurities?
Get out of the taboo corner
She said on a Sunday afternoon at a meeting in Dessau in the outdoor area of ​​the Bauhaus café, she wanted to get drinking out of the taboo corner and no longer want to be part of the problem: "That we don't talk about grief in this country". That no one wants to publicly tear down the facade and show their wounds.
She sips her coffee and says she had to overcome her fear first: "I knew that people I work with, publishers, see that." The reactions encouraged her: "My openness made everything easier." She got encouragement: "No longer just: 'You look good.', but real offers of friendship."
And that's not all. Several publishers expressed interest in a book based on what was shared. A few days after this meeting, "Dry" was published by Kanon Verlag. The novel makes you think.
Because as extraordinary as the fragmentary life story is, as peculiar as the first-person narrator is: the overwhelm of the single mother, who is struggling to reconcile work and children, and the drinking behavior described in the novel are not. Koschmieder is not an alcoholic as one would imagine: her addiction is not visible to others. She doesn't drink more than is usual in her working environment, the cultural sector.
Alcohol is just the weapon
And yet she is an alcoholic: "Because addiction," as she writes in Dry, "is not defined by the amount, frequency, or regularity of alcohol consumption. And certainly not because of its conspicuousness. Because it causes much more insidious damage, damage that often only becomes apparent years later, which has a lot to do with honesty and relationship building and trust and reliability and the ability to bond."
"Alcohol," says the novel in another of just 13 places where the word appears, "is never the subject. Alcohol is the weapon of choice to bring down our respective issues." That's why she didn't want to write a quit-lit, that is, literature about drinking: "I wanted to bear witness. Looking at my wounds and overcoming the shame to talk about them."
Now that the novel is complete, she must decide where to draw the line between sharing and oversharing. What to reveal. After all, "Dry" is not just about her life, but also about those close to her, not least her three children.
When she talks relentlessly about herself as a mother in the book, she also writes about her: "How this other mother takes possession of the real one, says terrible things with her voice, grabs her hands too tightly, hurls hatred and anger out of her eyes. And then you're left with no magic spell, no real word to free the right mama from the wrong one."
Where the limits are
Right at the beginning of the conversation, she clarifies where her limit lies: "My children are taboo." She does not want to talk about how her children reacted to the book, nor how they are doing now. She thought for a long time whether the quoted passage should be in the book: "But you can't write about being overwhelmed without showing the real effects." The coffee is gone, the author urges to leave. She still wants to show something from Aken, the small town near Dessau where she bought an unrenovated fisherman's house two years ago.
In the car, the Leipzig native raves about her second home. "About those in the country is always only guessed." There are umpteen prejudices: "They are unreflective, right". Driving on the country road past fields, she explains that the AfD in Aken did not make it into parliament and that the local football club is sponsored by a kebab shop owner.
And about her latest project: She wants to get involved in the cultural life of the small town and create a sustainable place for encounters and exchanges in the old shipyard with the help of democracy and culture funding pots, without "just carting culture from the city". So far it's just an idea, she's still looking for participants: "First of all, I'll take a look: How is life here? who lives here Where is something missing? Where are there points of contact?"
During a stopover at the flea market on the old runway behind Dessau, Koschmieder is looking for an espresso maker: "Mine has a broken lid." When she gets closer to a stand to decipher the inscription on a board next to a Honecker picture, the seller says : "He grins at you so nicely, doesn't he?" Koschmieder replies ironically: "He was also such a nice person."
The former theater maker turns around and laughs dryly: "It's all staged. I was here in advance and agreed with them where to put the picture and what to say."
stay in control
Arriving in Aken, the author leads us through her skipper's cottage, which she affectionately calls her construction site, although it is no longer a construction site. She smiles: "I would never invite to a real construction site. It must be a nice construction site." And adds after a pause: "I've always mourned openly. But I wanted to be a beautiful mourner."
She always wanted to be in control of what others saw of her. With the simultaneous need for closeness and being seen, I was always afraid of losing control: "Now I dared to lose control completely."
It smells of the wood oil that Christine Koschmieder used to polish the steps that have just been painted black. On the top landing is a black and white photo print of her late husband and eldest son on their first holiday together.
In her kitchen, the author thinks for a while when answering the question of why the passages about her husband are written in the first-person form: "It was the only possible form. I still talk to him often." She swallows. Then she gets up, puts espresso on the espresso maker with the defective lid and tells how she removed layer after layer when renovating the house.
Escape at any time
It's almost finished now: "I've always used the intoxication to stop the overwhelming power in my head. Unfortunately, sobriety doesn't go away. On the contrary." Working on the house is a substitute: "There's always something to do." And then there's her novel.
NDR invited her to the red sofa. At the flea market she was looking for a red bag to go with the red shoes, which she also wanted to find for the performance. A bag for the TV? She laughs: "I always have a bag with me that has everything I need so I can escape at any time."
Days later, there is no need to flee the television studio: the author quickly overcomes her camera shyness and presents herself in the spotlight as a confident and eloquent narrator, just like in "Dry".