Attack in Somalia: Al-Shabaab kills 12 civilians
The dead are said to be volunteers who built a well. Among them are said to be at least four Kenyans. Somalia is suffering from a severe drought.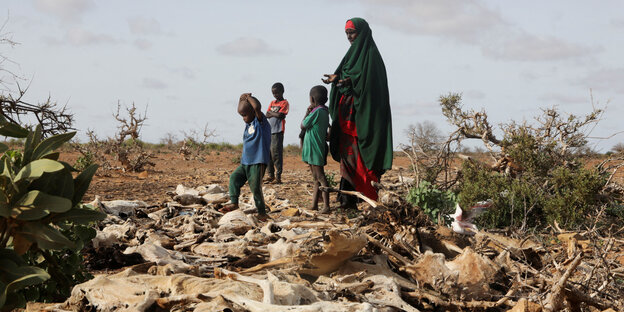 MOGADISHU dpa | At least 12 civilians have been killed in an attack by the radical Islamist militia al-Shabaab in southern Somalia. According to the President of the affected Gedo region, Ahmed Bulle, the dead are volunteers who were busy digging a well for the local population affected by the drought. At least four Kenyans are among the dead. Gedo is among the regions of southern Somalia hit by the worst drought in 40 years.
Al-Shabaab also set fire to excavators in the attack in the village of Gariley, Bulle said. "We do not know the motive behind this shocking terrorist attack," he added.
The Islamist terrorists control large parts of the central Somalia region and the south of the country. The terrorist group frequently carries out attacks on the civilian population and regularly destroys houses and wells. The government in the country on the Horn of Africa has been conducting a military offensive against al-Shabaab for several months. Somalia is one of the poorest countries in the world.