Arriving in Puglia: where it's pale, settle down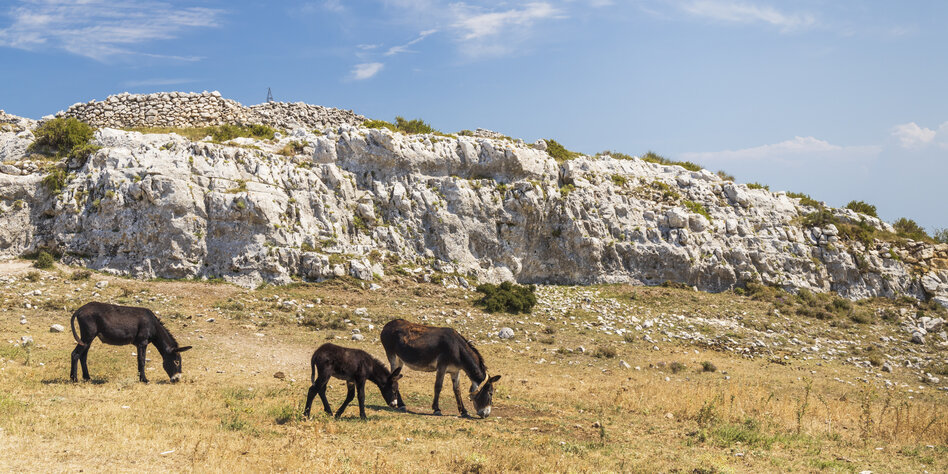 Our author lived in a converted truck for two and a half years. Now she's wondering: How do I find out where I want to stay?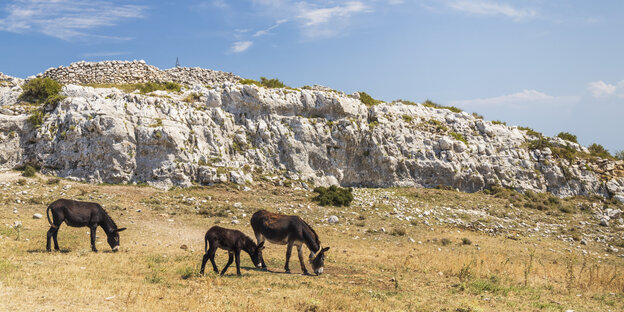 The colors in Apulia are very peculiar. If I had to find an adjective, I would say pale. Or mild. At least the opposite of pushy. In the heel of the Italian boot there are grasses and shrubs that have lost almost all their color in summer, a sky that is often soft blue instead of thunderous, endless plantations of olive trees in soft lime green on dusty ground.
Apulia itself is just like the colors: pleasantly reserved. No big hotels, tourists almost only on the coast. In the interior, whitewashed villages where you can still buy groceries individually, in the cheese dairy, in the butcher's, at the greengrocer's; these villages that conservatives and leftists can agree on in their idealization. Not dead by any means, but full of life in the evenings.
But how do you actually know if this is a place to stay now? Because the colors are mild, the mozzarella the best, the sea so clear? Are these arguments?
I've never been very good at staying in one place. I mostly lived in a converted truck for two and a half years. A car gives you the opportunity to discover other worlds and milieus, to be on the fringes of society, to challenge your own perspective with a lot of time. It was one of the best decisions I've ever made. And everyone in Germany seemed to like it. Team A: Wow, that would be my dream, what a life. Or Team B: Wow, wouldn't be my thing, but what a life. travel and work.
But how do you explain to those same people that the model was nothing after all? It feels like failure. I should have known though. In the past, in backpacker times, there were these naïve people rich kids, who raved about being able to travel for a whole year. After six months at the latest, such people seemed jaded, indifferent, tired. Too many charms. Travel lost the specificity. Congratulations, I fell into the oldest backpacker trap.

This text comes from the Wochentaz. Our weekly newspaper from the left! Every week in the Wochentaz, the world is about how it is – and how it could be. A left-wing weekly newspaper with a voice, attitude and the special taz view of the world. New every Saturday at the kiosk and in the of course by subscription.
But of course there is no turning back. I could never live permanently in Germany again. So a mixed form, mature maybe, pale, withdrawn. Sometimes tight and sometimes free. And maybe with a base in Puglia. Because housing is affordable there. Because it is in close proximity to the African continent, the Balkans and not terribly far from the Middle East: a good crossroads between trips.
And while that may be irrational, I like the colors. Is this what home looks like? I might find that out in this column between staying and going, resting place and horizon. There and away.