Ardern successor in New Zealand: Labor nominate Chris Hipkins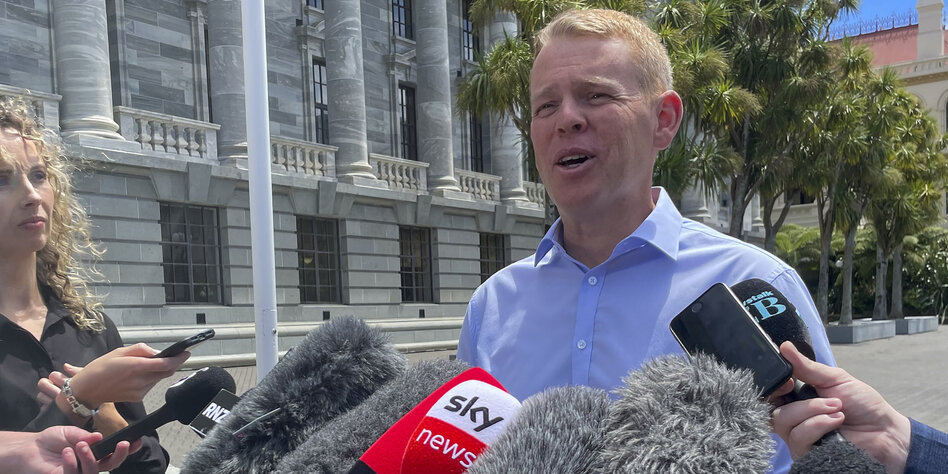 The former "Corona Minister" will become New Zealand's new head of government. Justice Minister Allan gets nothing. The opposition reiterates its criticism.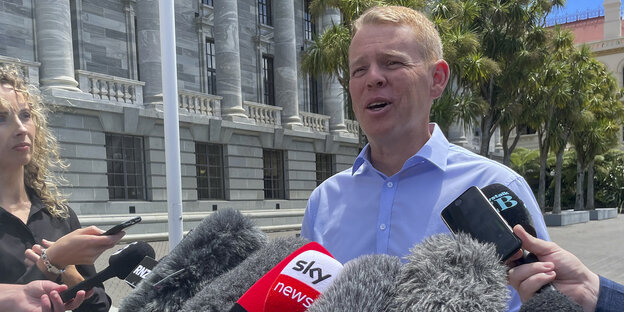 AUCKLAND afp | The former New Zealand Minister for Combating the Corona Pandemic will become the country's new Prime Minister. The ruling Labor party on Saturday nominated 44-year-old Chris Hipkins as the sole candidate to succeed the outgoing Prime Minister Jacinda Ardern at the top of the party. His confirmation at a party leadership meeting on Sunday is considered a formality. The Labor leader automatically becomes Prime Minister. Ardern surprisingly announced her resignation on Thursday.
In an initial reaction to his nomination, Hipkins said he considers himself "pretty decisive" and "can get things done." The prospect of his new post makes him "energetic and enthusiastic". He was also optimistic about the parliamentary elections in October. In polls, however, Labor is lagging behind in the face of rising living costs, poverty and high crime rates.
Opposition leader Chris Luxon of the Conservative National Party congratulated Hipkins, but at the same time reiterated his fundamental criticism of the Labor government. Hipkins has been an integral part of a government "that has failed to get anything done," Luxon said. Merely changing the leadership of the Labor Party is "not enough for the New Zealand people".
Hipkins' nomination put an end to speculation that Justice Minister Kiri Allan could become the first Maori representative to head the government. Allan praised Hipkins as a decisive politician and predicted he would be "an incredibly strong Prime Minister".
Hipkins had for his almost two years as Corona Minister received much praise. The country only fully reopened its borders in August last year. Hipkins is currently in charge of the education and police departments in the cabinet. He has been a member of Parliament in Wellington for a total of 14 years.
After more than five years at the head of the government, Ardern announced her resignation on Thursday by February 7 at the latest. The 42-year-old gave the reason that she lacked the strength for more years in office.
Ardern was elected Prime Minister in 2017. She was confirmed in office in the parliamentary elections in October 2020. In all her years in government, the charismatic politician made a name for herself, above all with her sensitive crisis management.