ARD film "Barefoot through Australia": brainless and extremely embarrassing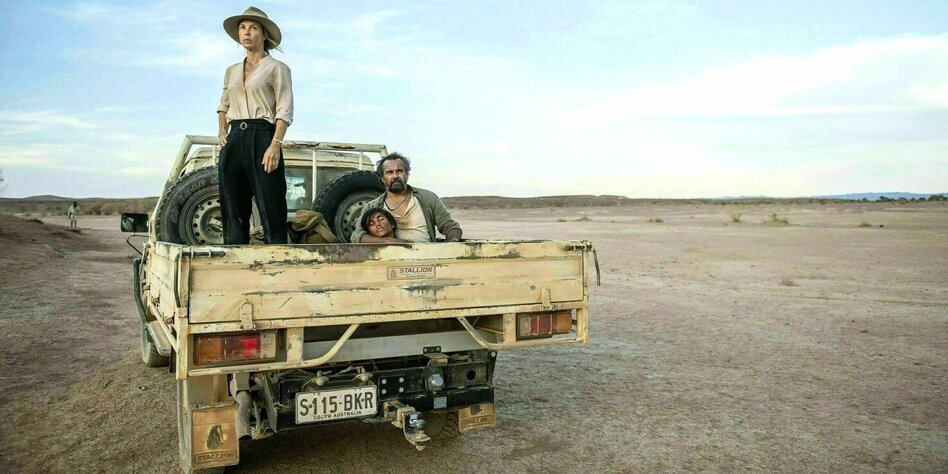 The ARD film "Barefoot through Australia" is dripping with clichés and chauvinistic. No wonder the director hides behind a pseudonym.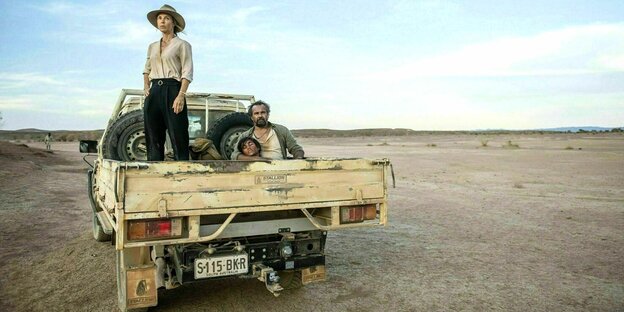 Location comes before screenplay, is a dictum of the great Harald Schmidt. The quote keeps being repeated by helpless reviewers "Ship of Dreams" episodes quoted gratefully every time, because they can't think of a better explanation for why this ghost ship of the public sprinkler system – unlike "Die Schwarzwaldklinik" – was not discontinued in 1988 (as you could see again on Sunday evening in episode 96: "Bahamas").
And now for something completely different, namely to ARD and how to serve the German television audience's apparently particularly great wanderlust there at the beginning of the year. It doesn't get any further than a film set in Australia, a country that German TV globetrotters were once introduced to through the series The Flying Doctors (1985-1993). You won't be surprised if the first sentence spoken here on an Australian school bus is in German. And this is: "So what's up, dude?"
For all those born later who are used to streaming programs in the original language and who of course will not switch on this program anyway, at some point the completely irrelevant explanation is added that the father of the indigenous Jack (Tjiirdm McGuire) once studied law in Heidelberg target. So the son chats with his father as he does with his best German friend (Amira Demirkiran) in dubbed German.
Great: Two who get along, while his Australian classmates call the Aborigine, i.e. the locals, a "monkey" because he competes barefoot in the school sports sprint. The question arises as to who is the worse chauvinist here: the – fictitious – student who he put the "monkey" in his mouth, or the screenwriter who came up with something like that, by the way his name is Gernot Gricksch.
Not exempt from clichés
The girl's mother comes across as an involuntary caricature of the cool, humorless German, as dripping with clichés as the indigenous people's closeness to nature: "Please show me the documents about the last maintenance and checks. The Board of Tourism safety certificates. Current First Aid certificates. logbook. Balance sheets for the last six months. Pretty hot here on board – don't you have air conditioning? Unfortunately, I cannot extend your contract without these documents." She restructures hotel complexes, as she describes her job herself, "turning those with three stars into four or five stars".
As luck would have it – or author Gricksch – she now has to give notice of termination to Jack's father (Aaron Pedersen): the Heidelberg lawyer who has returned to Australia and earns his money with boat tours for tourists. His boat is too dilapidated for her, but she has to pursue the two adolescents with him of all people and on his run-down cutter. These in turn went on the "walkabout" to the "outback" for a joint initiation.
The mother's concern – "There are snakes, scorpions, dingoes, all kinds of fucking killer rascals here!" – will prove to be all too justified; and in the end it will not be the Australians, who are connected to nature, but the patent German women who will fight for the rescue, including flying doctors.
Hidden behind a pseudonym
In classic Hollywood cinema, Alan Smithee is as pseudonym for a fictional director when the actual director does not want his name associated with the work. The fact that this German film, which was shot in spring 2020 and has been stored in some ARD poison cupboard ever since, sorry: mindless concoction by director Yasemin Şamdereli ("Almanya – Welcome to Germany") is now so terribly embarrassing – you understand it immediately.
There is no way for actors to hide behind a pseudonym that protects their reputation. The cool German mother is played by the (e.g. from the Rostocker "Polizeiruf") highly renowned Anneke Kim Sarnau, who was obviously advised by Harald Schmidt. Hope she had the working holiday of her life!