Apply eye shadow: in just 4 steps to your dream make-up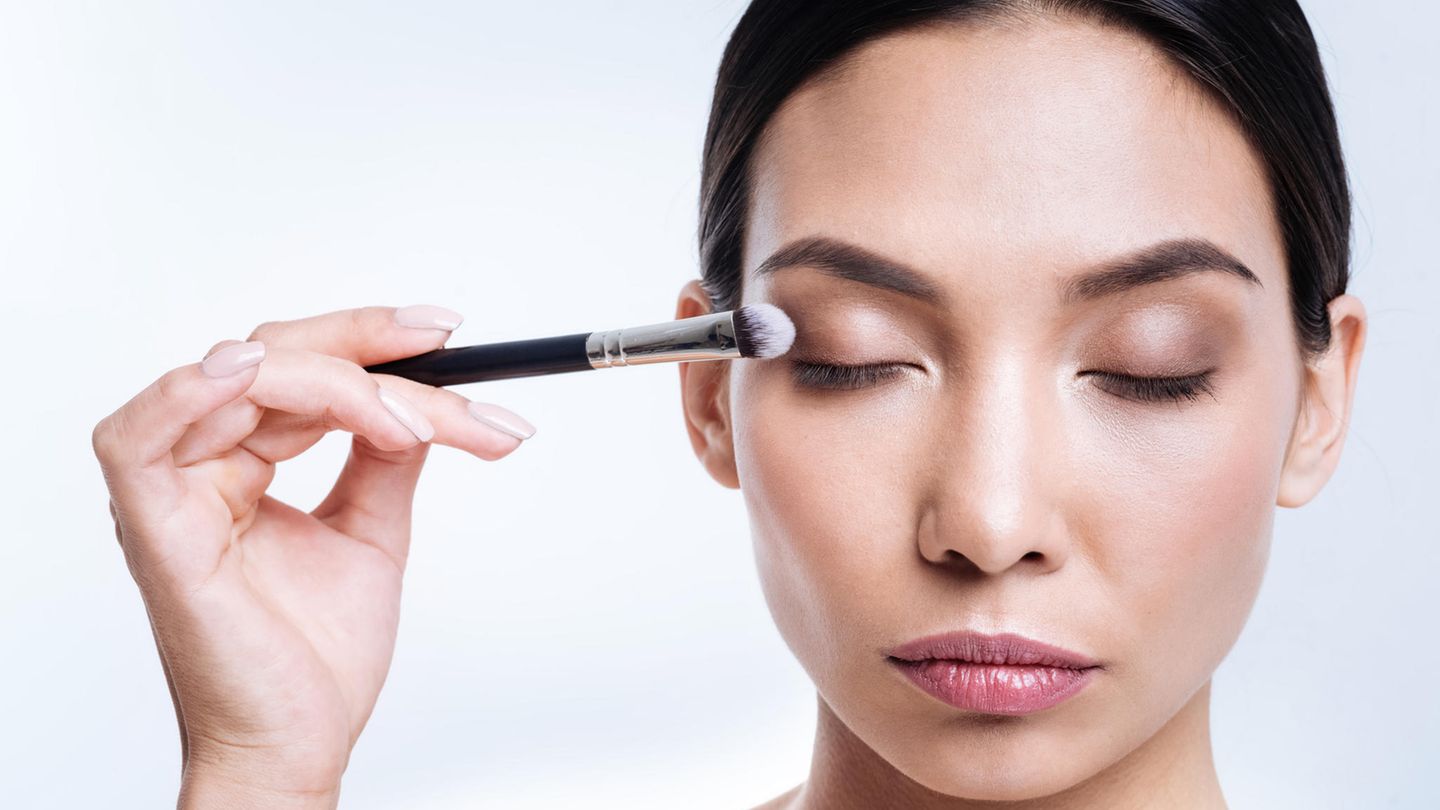 Instructions
Applying eye shadow: the most important steps – and the biggest differences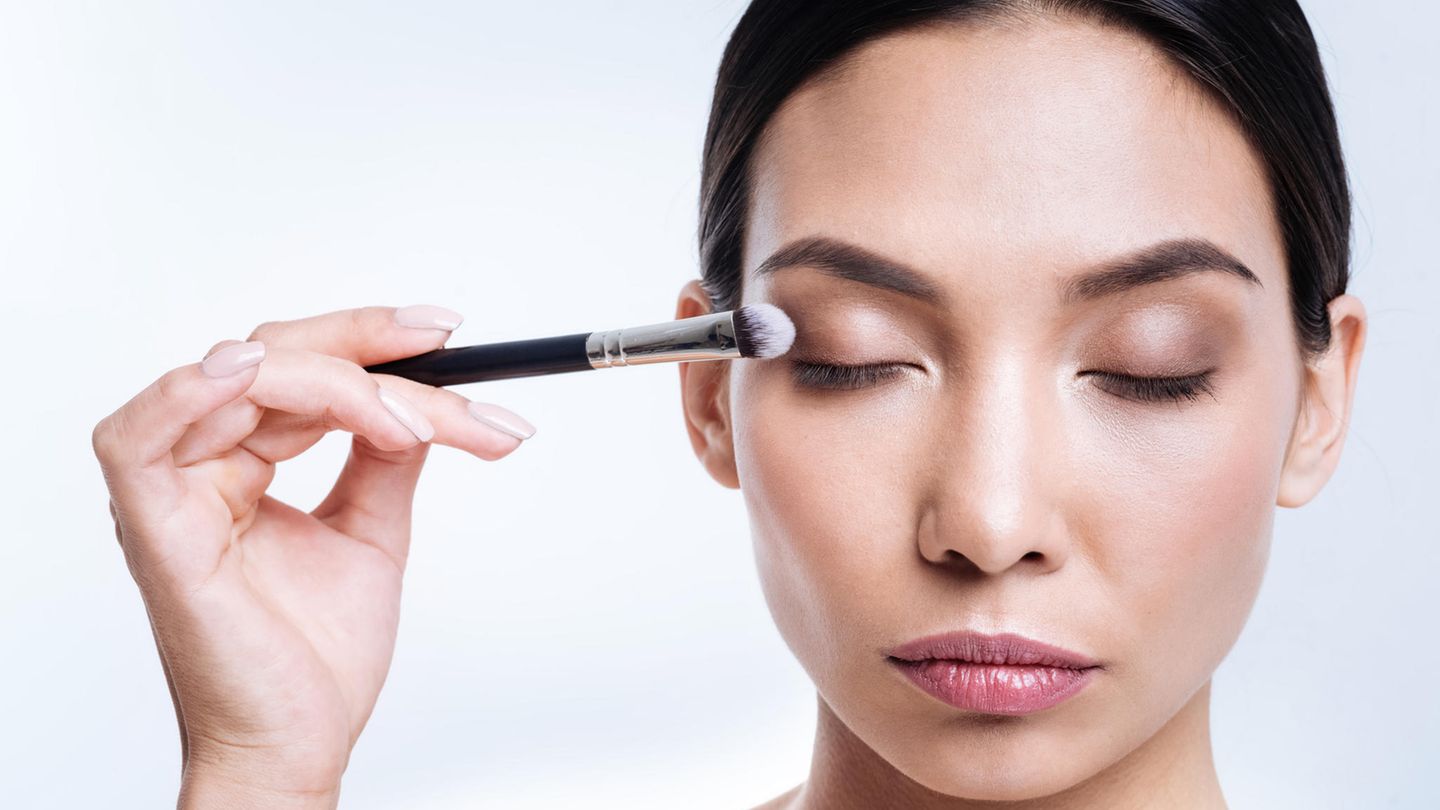 Putting makeup on your eyelids is not difficult. Achieving a clean and beautiful result, on the other hand, is. In addition to the right products, the right technique plays a crucial role when applying eyeshadow. In this guide you will find the most important steps.
Eyeshadow is now available in every imaginable color, which encourages many women to brush their way through the entire palette. Whether cheap or expensive, matt or shiny, liquid or solid: there are no limits to the (make-up) possibilities – provided the products are used correctly. No matter how good an eyeshadow can be, if it is not applied correctly, the result is less beautiful to look at and only short-lived. How to apply the paint correctly and how the common products differ is explained step by step in this article.
Step by step: apply eye shadow – this is how it works

In the following instructions you will learn step by step how to apply your eyeshadow – to achieve a perfect result:
Another important tip: Use one to apply eye shadow Paint brush. Round and wide models are suitable for the foundation, while flat and dense or narrow ones are suitable for the shading. A very fine and thin or narrow brush is the best choice for finishing touches.
Eyeshadow: matte or glossy, liquid or solid?

Whether as a powder or mousse, eye shadows are now available in different versions: liquid and solid, matt and shiny. In the following we present the most important differences in detail:
powder eyeshadow is the classic among the products. It can be easily applied with a brush and offers a wide range of colours. There are matt and glossy variants that can be easily mixed with each other. The only downside: the eyeshadow can easily break when it's being spun around in your handbag. The good news is: There are now also powder eye shadows pens.

Now there is too liquid eyeshadow, which looks like a lip gloss but is meant for the eyes. The content is integrated via a Paint brush or sponge applied very easily. It absorbs the color and spreads the creamy texture over the lids. But there is also a disadvantage: the liquid colors are harder to mix and they collect more quickly in the crease of the eyelid.

eye shadow as mousse has also prevailed in recent years. There is a wide range here too shimmering colorsthat can be easily applied with a finger. The problem here is that the creamy texture settles more quickly in the crease of the eyelid, but it can be easily smudged and is a practical make-up utensil, especially on the go.
Which eyeshadow suits my eye color?

In which color the eye shadow is applied is a matter of taste. Nevertheless, there are theories about how you can make your eyes shine even more: Blue eyes come into their own with delicate yellow, apricot, brown, rose or gold tones. For brown eyes, on the other hand, berry and plum colors are very good, even blue and green tones flatter the eye color. For green eyes, on the other hand, complementary colors are recommended, i.e. red tones and lighter nuances in violet or rosé. Gray and brown eye shadows are also good choices.
You might also be interested in:

This article contains so-called affiliate links. There is more information here.
branch