Application for exclusion against Diether Dehm: millionaire threatens to be thrown out of the left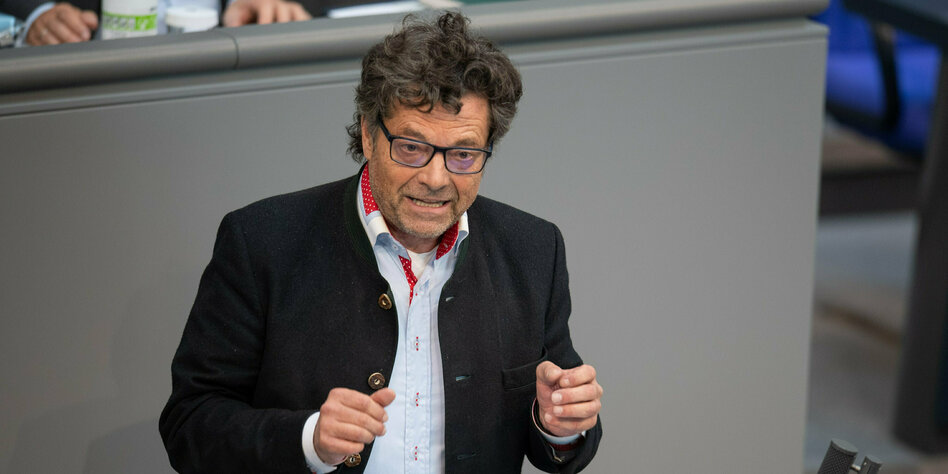 The Wagenknecht confidante Diether Dehm is to be thrown out of the party. The occasion is statements about a possible rival candidacy.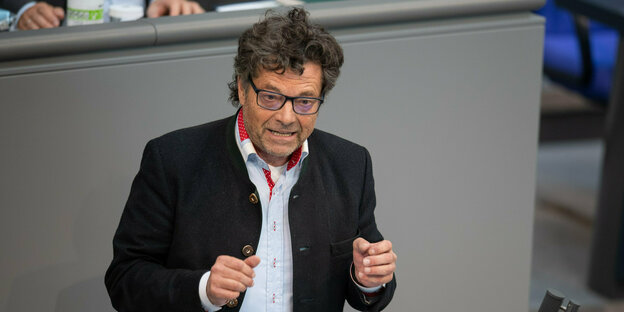 BERLIN taz | A party exclusion procedure has been initiated against the former left-wing member of the Bundestag Diether Dehm. The left chairman Martin Schirdewan confirmed this on Monday in Berlin. A corresponding application against the 72-year-old Wagenknecht confidante is available from the responsible state arbitration commission in Lower Saxony. He had been consulted with the party executive and "also enjoys our support," said Schirdewan.
The reason for the application for expulsion is Dehm's appearance at a DKP event in Berlin at the end of August, which the taz had first reported on. There he had brought up a rival candidacy in the 2024 European elections. "There must be a force that opposes this demolition company over there in the Karl-Liebknecht-Haus with an alternative," Dehm demanded at the time. The Karl Liebknecht House is the party headquarters of the left.
The call for a "competing election campaign" is "the unacceptable culmination of countless statements in recent years" with which Dehm has damaged the reputation of the left, according to the motion for exclusion submitted by the two party executive board members Ates Gürpinar and Kerstin Eisenreich. Dehm "in many cases intentionally, publicly and with external effects violated the statutes and the principles and order of the party". In doing so, he had "seriously damaged the party in terms of its credibility and public image."
In fact, Dehm, who switched from the SPD to the PDS in 1998 and sat in the Bundestag for the Left Party from 2005 to 2021, has long been attracting attention with pithy and bizarre sayings and actions. Last year, he had himself vaccinated in Moscow with the Sputnik V, which is not approved in the EU, and later complained that his vaccination certificate was not recognized in Germany.
His verbal failures include the fact that in 2018 he described the then Social Democratic Foreign Minister Heiko Maas as a "well-styled Nato prostitute". He once compared Joachim Gauck and Christian Wulff to Hitler and Stalin. And just recently, Dehm tweeted a photo montage showing five Green politicians and a shepherd dog – with the caption: "Pleasure riddle on the occasion of the challenges of our time: Which of the following individuals has completed an apprenticeship?"
Dehm, who earned millions as a music producer, is one of the most prominent representatives of the left-wing conservative wing in the Left Party. He is considered one of the most loyal and fanatical supporters of Sahra Wagenknecht. He has nothing but contempt for the current party leadership. He described them on Twitter as a "career-inspired apparatus of BND-supported egomaniacs". Regarding the plans for his expulsion, he wrote in a statement that it was "another brutal party cleansing and Green adjustment measure".