App for mourners after death: Little helpers in the overloaded system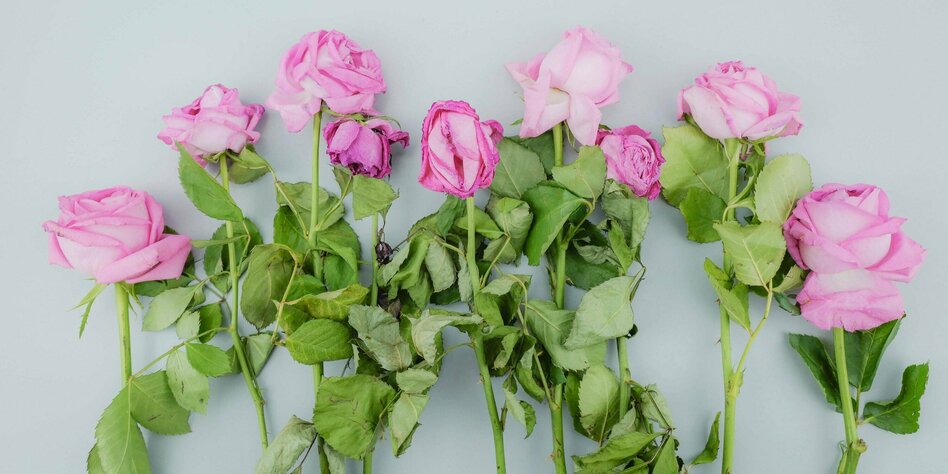 After the death of a loved one, many mourners feel alone. The Grievy app is designed to help. However, an app does not replace therapy.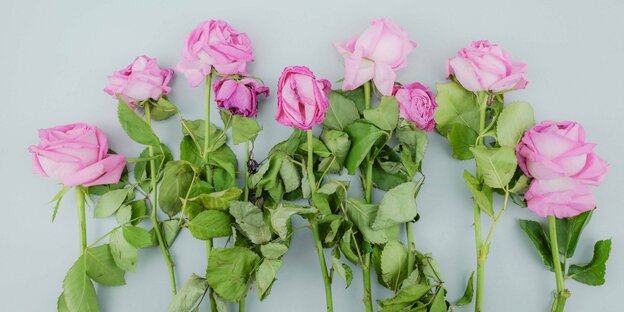 A small waving hand is the first thing users see in the Grievy app. If you return the greeting, the mourning app asks questions: Who have you lost? What concerns you most right now: the reaction of others to your loss or the challenge of mastering everyday life after this experience? Or are you tormented by inner emptiness?
Tens of thousands of people have already died in Germany this year, they are surveyed by the Federal Statistical Office, yes the relatives remain invisible. Nele Stadt Bäumer felt the same way when her father died. The 28-year-old came across mourning groups during her search in 2019, but there was hardly any offer for young people. The groups were also mostly for widowed people. "It's a different experience of loss. Many grief groups also start as a group at a certain point in time so that an atmosphere of trust is created. If that's the case, you have to wait," she says.
Stadtbaumer is not only concerned with the topic of grief as a person affected, but also as a person from a scientific point of view. As a psychologist, she brings specialist knowledge to the seven-strong team behind the Grievy app, which she founded together with two colleagues.
The app is still in the test phase and should be available in the app stores in the coming days. Depending on the subscription model, it should cost between 9 and 15 euros per month. In contrast to therapy often associated with long waiting times, the app should be accessible to mourners at all times. "We have many young mothers among our testers who have lost their partners. They use the app when the kids are in bed. Then it's finally quiet, but suddenly the world is collapsing because of that," says Stadt Bäumer. But can apps like Grievy really be an alternative to psychotherapy?
Not the only solution
The content is actually scientifically based: the app is based on cognitive behavioral therapy, acceptance and commitment therapy and trauma therapy. In addition to courses, the app offers the option of writing in a diary, as well as an SOS area with audios for breathing exercises and meditations. In addition, emergency contacts for telephone counseling, the crisis chat and the emergency number are displayed. "This area is important when the grief comes back acutely or the loss is recent. Then it's not about working on the grief, but about stabilizing the person at this moment," says Stadt Bäumer. She also sees the app as an opportunity to preventively relieve the strained therapy system by preventing frequent secondary diseases such as depression or anxiety disorders.
For psychotherapy researcher Lasse Sander, however, an app alone cannot be the solution. He says: "We need better and smarter financing for mental health." Sander's work focuses on the topic of e-mental health, more precisely on digital health applications (DIGA) for mental health. If these receive a certificate from the Federal Institute for Drugs and Medical Devices (BfArm), they can be prescribed and paid for by health insurance. They are considered accompanied interventions.
Desired personal care
If app-based offers for mental disorders are unaccompanied, Sander classifies them critically: "We know from research that digital interventions are significantly less effective as pure self-help. It needs at least a small human component." For him, DIGA's opportunity lies in the fact that a psychotherapist will treat more people at the same time in the future with the help of digital add-ons, not in pure self-therapy. "In an app, no one clarifies any existing serious mental health problems. Would the person be better off somewhere else or do additional measures need to be taken?" says Sander.
And that's true. Those who use unaccompanied mental health apps are responsible for when and if the feelings triggered by confronting grief become too much. But even in a system with an average waiting time of 40 days for an initial consultation and 142 days until a place for therapy, people are left alone. Stadt Bäumer is aware of the empty space. She says that in the future one is aiming for personal support for the mourners in the app. So far, these do not exist.
"Not enough money"
In any case, Sander sees potential in the use of digital offers. In workshops, he trains psychotherapists and doctors to integrate digital interventions into treatment. "Colleagues have a lot of work to familiarize themselves with DIGA. There's not enough money for that," he says. Without adequate financial compensation for therapists, the psychotherapist does not see any rapid progress in the digitization of psychotherapeutic care.
Also data protection concerns slow down according to Sander. "Privacy is important, but should 100% data security always be the top priority? It's more about the criminal appropriation of the data. If you look at what people often unknowingly reveal on a daily basis for commercial purposes via social media and smartphones, then this cannot be the ultimate argument for holding back the possibility of innovation." Potential for current research. Stadt Bäumer sees it similarly. Therefore, Grievy collects diagnostic data from mourners, for example who they lost and when, in order to personalize the courses: "We do not collect any personal data. If you type in an answer or make an entry in the diary, we don't see it. It's private and stays local on the user's phone." Apps with a DIGA certificate must also meet data protection standards.
Ultimately, it is about modern ways for mental health. According to Sander, a large part of the population will eventually need psychotherapy, and only a fraction would ask for it. Apps like Grievy do not replace classic psychotherapy. But you can easily ensure that you think more about your own mental health. And if the path is initially via an app and not via an application for therapy, this suggests that the long waiting times and the paperwork of the system finally have to change.