Anti-Semitism in the neighborhood: "Never say you're Jewish"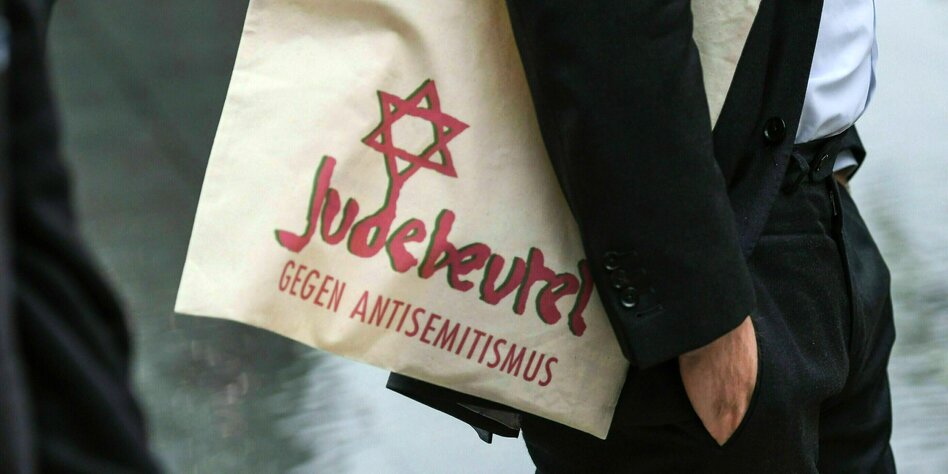 For years, a man has been insulted anti-Semitically by his neighbor. The case ends up in court – where the proceedings have now come to an end.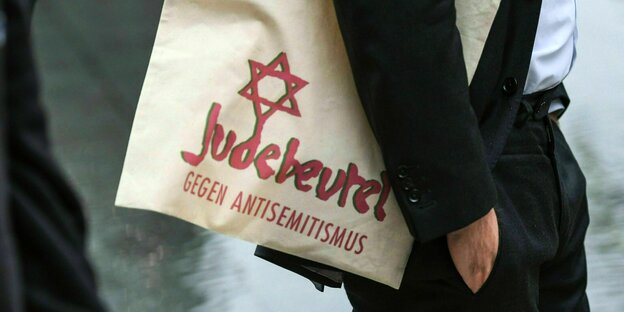 Was it the swastikas scratched into the paint on his cars? The Hitler salute, the insult to his family, or the anonymous threatening letters? Michael R. can no longer say exactly what was the worst for him and his family. However, it is quite obvious that the discrimination and hostilities he experienced have continued to escalate. At the end there was a photo of his house with burnt edges and a match in his mailbox, says R., who does not want to make his name public.
On Friday, the district court of Freiburg closed its case against the payment of a penalty order of 1,500 euros. Michael R. can't believe it. With his 1.90 height he is a stately appearance. His bald head, dark beard and tattoos peeking out from under the black sweatshirt underscore his striking demeanor. But R. is nervous, often listless, he says. The hostilities and the lack of interest from the police and the judiciary in his case almost made him depressed.
The 43-year-old is an Ashkenazi Jew. With a lot of luck, his grandparents would have survived the Nazi era, he says. R. isn't particularly religious, but he has a Star of David tattooed on his chest. He never followed his grandmother's advice, who advised him: "Never say you're Jewish". Because so far he has not experienced any hostility in his life.
Until 2013, when R. moved from Freiburg to neighboring Teningen. He and his family introduce themselves to the neighbors. Only Hanspeter B. asks about his origins. Michael R. says he is Jewish. R. recounts the neighbor's answer: "In Hitler's time you would not have bought a house here". Later he will still say: "80 years ago you and your family would have been somewhere completely different".
3,027 anti-Semitic offences were displayed in 2021. Most of these were committed anonymously on the Internet, but according to reports by the Office for the Protection of the Constitution, direct hostilities or attacks are increasing. R. says, in his experience, the authorities don't really care about such cases.
He and his lawyer Thorsten Schulte-Günne talk about joint visits to the local police force, during which the officer claimed that what the neighbor had done was not punishable. When, after many lawsuits, Michael R. allowed himself to be put through to the responsible public prosecutor to find out why he wasn't pursuing his complaints any further, he explained to him that he was also dropping the neighbor's lawsuits against him.
Michael R. has not always solved the conflicts in his life without violence. He speaks openly of a suspended sentence as a teenager for assault. After that, however, he was no longer guilty of anything, he says. But the constant insults against him and his wife upset him.
His lawyer shows the mobile phone film that Rs. Mrs. took: A short man with a mustache and in an undershirt repeats the insults from earlier in the Baden dialect. When he calls R's wife a "Turkish bitch", R. slaps the neighbor so that he falls to the ground. R. has to answer for this in court. He pays a fine of 900 euros.
Departure due to threat
Even then, threats and insults continued until R. and his family moved away exhausted in 2018. It was only when his lawyer contacted the criminal police in Freiburg that things started to move. The officials open a procedure for incitement to hatred against the neighbors. By analyzing the fingerprints, they prove that there is no doubt that Hanspeter B. is behind the threatening letters plugged.
Now the public prosecutor's office had to act. The public prosecutor's office only turned the original allegation of hate speech into an insult and a threat. But Hanspeter B. is finally being charged at the Freiburg District Court. The court sets four hearing dates, but the accused submits certificates and reports each time. B. is not negotiable.
For the court, it's one of those procedures where there's nothing to gain. The punishment is presumably low, the effort involved with the stubborn accused is great. District courts hear hundreds of cases involving disputes, stalking, and violence among neighbors. And apparently, a dispute with swastikas and anti-Semitic insults and threats for the responsible judge is nothing more than an ordinary neighborhood dispute.
In any case, in the letter dated October 5, 2022, the presiding judge shared Michael R's. Attorney with that it intends to stop the proceedings against Hanspeter B. against a payment of between 1,000 and 1,500 euros. Since the R. family moved away in 2020 anyway, no further conflicts are to be expected. The court made the decision on Friday. Even lawyers can only shake their heads at the decision and the reasoning behind it.
Michael R. says that after the first court letter he could not sleep for days. He had to take psychotropic drugs at times. It's not about the money for him, R. insists. It's clear to him that Hanspeter B., as a warehouse clerk who retired early, can't compensate for the costs of moving and his lawyers. R. is about the fact that the acts have noticeable consequences for the accused. This chance is now gone.