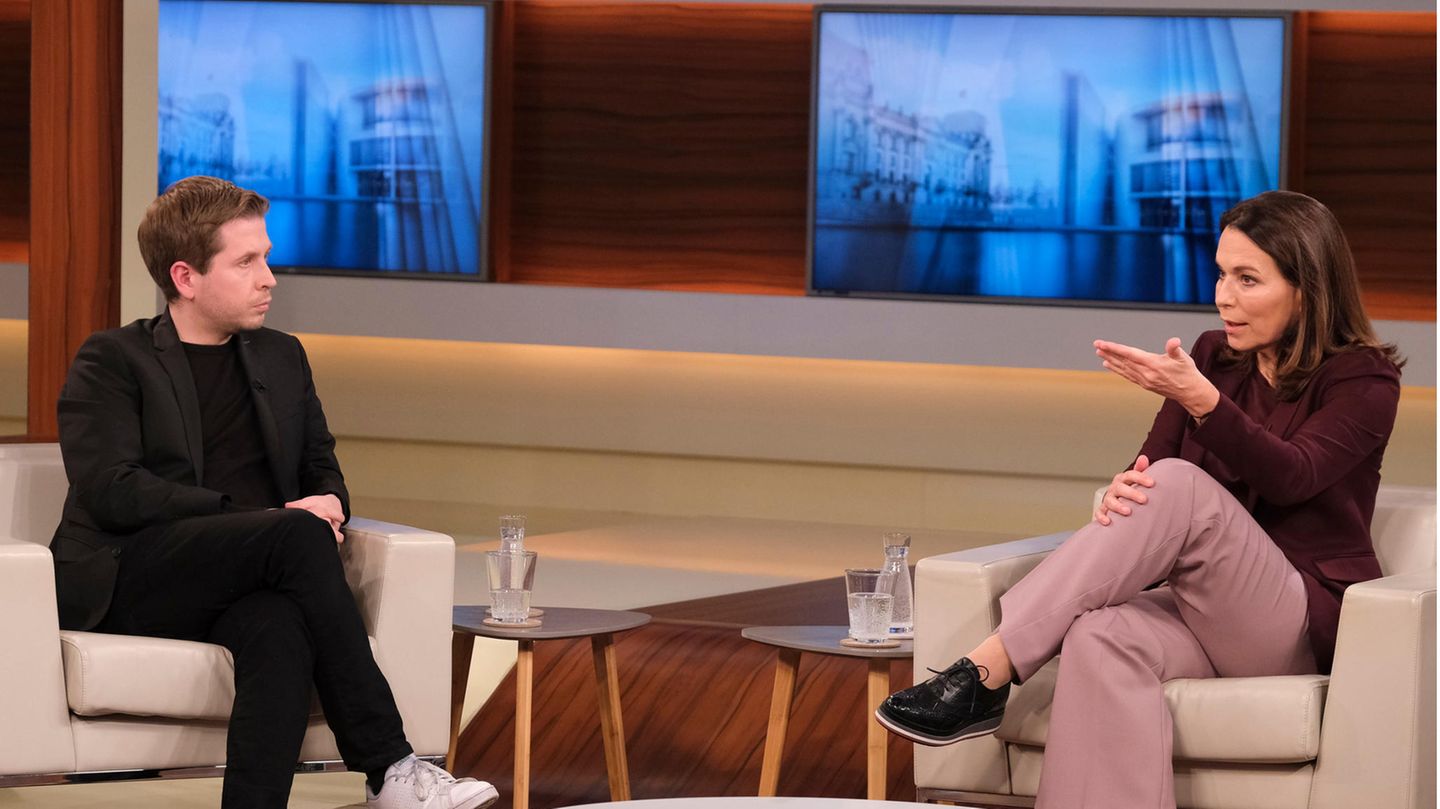 "Anne Will"
Debate about citizen income: "There are many incentives to work very little"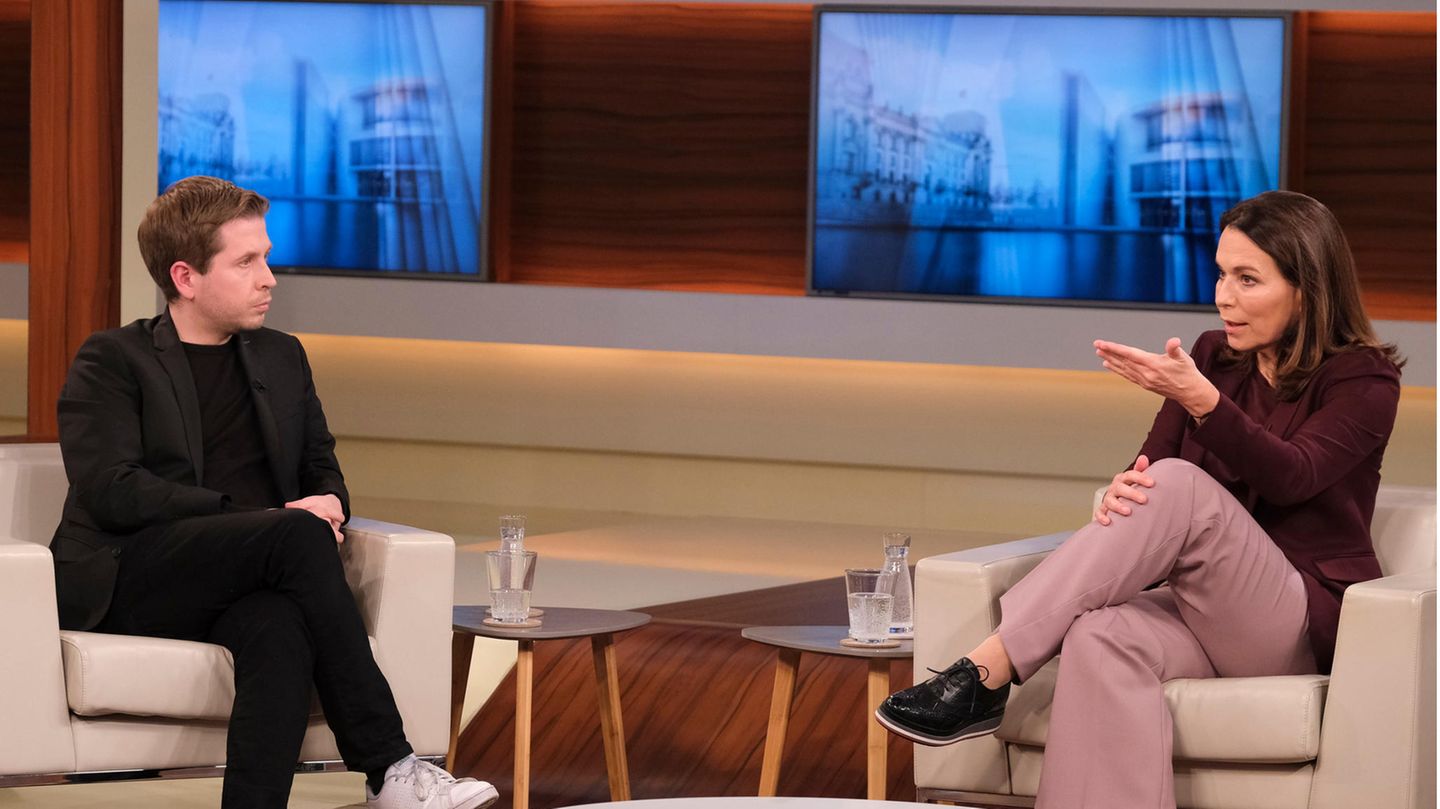 In the case of Anne Will, supporters and opponents of the new citizens' income meet irreconcilably. The question of sanctions in particular is very controversial – and science is at a loss at this point.
In the Bundestag last week, the traffic light government passed the new citizens' benefit, which should bring the unemployed about 50 euros more money a month from next year, plus fewer sanctions and more protective assets. The Union railed against it. A classic topic of debate, well suited to take a quick look at it Anne Will to clarify: "Less pressure, more money – is the new citizens' income fair?"
Guests were:
Kevin Kuehnert (SPD), General Secretary
Katja Kipping (Die Linke), Senator for Integration, Labor and Social Affairs in Berlin
Carsten Linneman (CDU), deputy party leader and member of the Bundestag
Clemens FuestPresident of the ifo Institute – Leibniz Institute for Economic Research at the University of Munich eV
Nele Thönnessensocial worker, works in family work for Arche Berlin/Brandenburg
That's how the discussion went

The discussion begins with Carsten Linneman and at a low level, with the usual bugbears of lazy unemployed and clan criminals who can do whatever they want and are supported by the Socialists too. "Honest work obviously doesn't count for much anymore," complains the CDU man, who sees himself as a true social democrat because he vehemently defends Gerhard Schröder's Agenda 2010 and the principle of "support and challenge". Just three percent of all unemployed people are affected by the sanctions, which were so controversial that evening, says SPD General Secretary Kevin Kühnert, whose party now wants to recover from the Hartz IV trauma. He is concerned with those who live in "solidified long-term unemployment" and have been parked in the hopelessness of Hartz IV for 15 years, says the SPD general secretary. But nobody talks to the long-term unemployed on the talk show.
Social worker Thönnessen rejects the term "sanctions" anyway ("I don't like the word"), but doesn't get through with it at all. She also thinks "a little pressure" is good for those affected. But she would rather "take them by the hand, support and accompany them" and punish them less. "We need more encouragement," says economist Fuest then, and that sanctions have "an effect" but often "not a lasting one". He is then asked how things are going better: "We don't know," says the economist. Kevin Kühnert wants to build "a framework" that relies on help and not on harassment, he says.
Stiftung Warentest calculates it
Electricity and heating costs: With these tricks, a household can save 1000 euros
And is it still worth going to work if you earn less? "Those who are paid the minimum wage always have more," says left-wing politician Kipping, who argues for "sanction-free, poverty-proof standard rates" but actually would rather have a basic income for everyone: "But that's not hidden here." and CDU-Politician Linnemann is basically against a higher minimum wage, but for a larger wage gap between low earners and benefit recipients. How is that supposed to work? He can't really explain that. It's about the hard workers, he says, who are ashamed because they have to "apply" to the state so that, despite the minimum wage, as a family of four they really end up having 518 euros more a month than comparable people receiving basic income.
The problem is the crediting rules, says Fuest: "There are many incentives to work very little." So only earn a little and not work full-time for little pay. For childless unemployed people, he therefore wants to count the first 600 euros of the additional earnings in full, but only 40 percent of the rest – and expects 200,000 new jobs from this.
The special moment

When the debate has already reached the point of how the traffic light government on the one hand and the Union opposition in the countries on the other can find a compromise in the end, Carsten Linnemann again launches into fundamental criticism. "We will not participate in this system change," he exclaims. A few euros more Hartz IV standard rate, yes, but that would probably also work with the Union. For him this is citizen money Yes, the name alone is a step towards the evil unconditional basic income.
"I don't find the system that different now," says economist Fuest then.
The findings

The Confederation of German Trade Unions has calculated that a family with two children receives 1,598 euros in basic income plus 751 euros in rent, i.e. all in all 2,349 euros from the state. When paid according to the minimum wage, she earns a salary of 1,576 euros and, with child benefit, child allowance and housing benefit, comes to a total of 2,867 euros.
According to a recent survey, 58 percent of those surveyed find the basic income "rather bad".
Refugees and asylum seekers are not included in the new law on citizen income and instead continue to be referred to the "Asylum Seekers Benefits Act" – although the Federal Constitutional Court has awarded a decent subsistence level to all people living in Germany. In Anne Will's debate, however, these people play no role at all.
Conclusion: Justice is a big word

"Is the new citizens' income fair?" Justice is a big word, which is why it doesn't even come up this evening. At the end of the day, different images of people are confronted here. At least that's clear.
yks