American View of Ukraine: When Nobody Talks About the War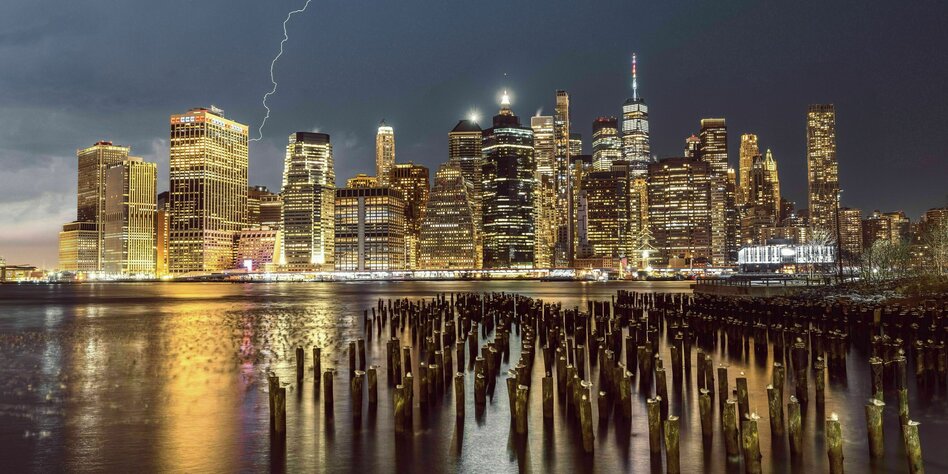 After a year in exile in Latvia, our Russian author is in New York for a few weeks. Hardly anyone there is interested in Ukraine.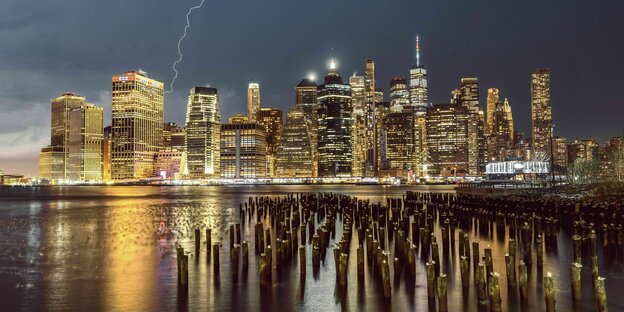 It turned out that I Riga, the place of my "permanent" exile, left and will be in New York for two months. And the war that turned my life 180 degrees, that derailed it – that war is gone. Completely gone. He has ceased to exist.
Чтобы как можно больше людей смогли прочитать о последствиях войны в Украине, taz также опстубликовал ыскона текот: here.
It's not in the news (only sometimes in Vicereports), not on the streets (you hardly see Ukrainian flags here), not in conversations. Nor does it exist with television journalists. They care more about Congressman George Santos' lies than about the fighting in Bakhmut, Ukraine. Nor does war exist among the professors at the New York Film Academy where I study: they talk about "objective" journalism, about the need to listen to both sides.
I get angry and say that I would not give the floor to Russian Foreign Minister Sergei Lavrov. Everything he and other officials in Putin's Russia say are nothing but the lies already known.
But the teachers don't understand me very well. They're understandably concerned about domestic American issues — how to keep audiences engaged, how to uphold ethical labor standards. And if you explain to them that Russian journalism – the real one, not the propaganda – are struggling with completely different challenges and ethical dilemmas, then they sigh, nod and shout "how horrible" in unison.
Even with normal people there is no war. In the past year, prices, especially for groceries, have risen noticeably. New Yorkers are all angry and always talking about it. But they think little about the reasons. Some of them can say something about bird flu. But almost nobody says that the reason for this is the war in Ukraine. For the oil and gas crisis and the suspension of Ukrainian grain exports.
The war may only exist among liberal émigrés of the old school – but they express themselves more in the sense of "now we have finally lost our Russia". Or with activists like Finley Muratova, the child of Dmitry Muratov, founder of the opposition newspaper Novaya Gazeta and Nobel Peace Prize laureate. Such activists regularly gather in Times Square for actions.
The Americans are not interested in this war. And while everyone in Europe is saving electricity and gas and they're still following the news from their eastern outskirts, New York is still 800 percent lit. American homes are still warm, and cars are still big with huge engines. Only eggs now cost 5 dollars instead of 3.
From Russian Gaby Coldewey
The project is financed by the taz panther foundation.
He has an anthology with the diaries Publisher edition.fotoTAPETA released in September 2022.