Alvin Bragg: This man could bring Donald Trump to justice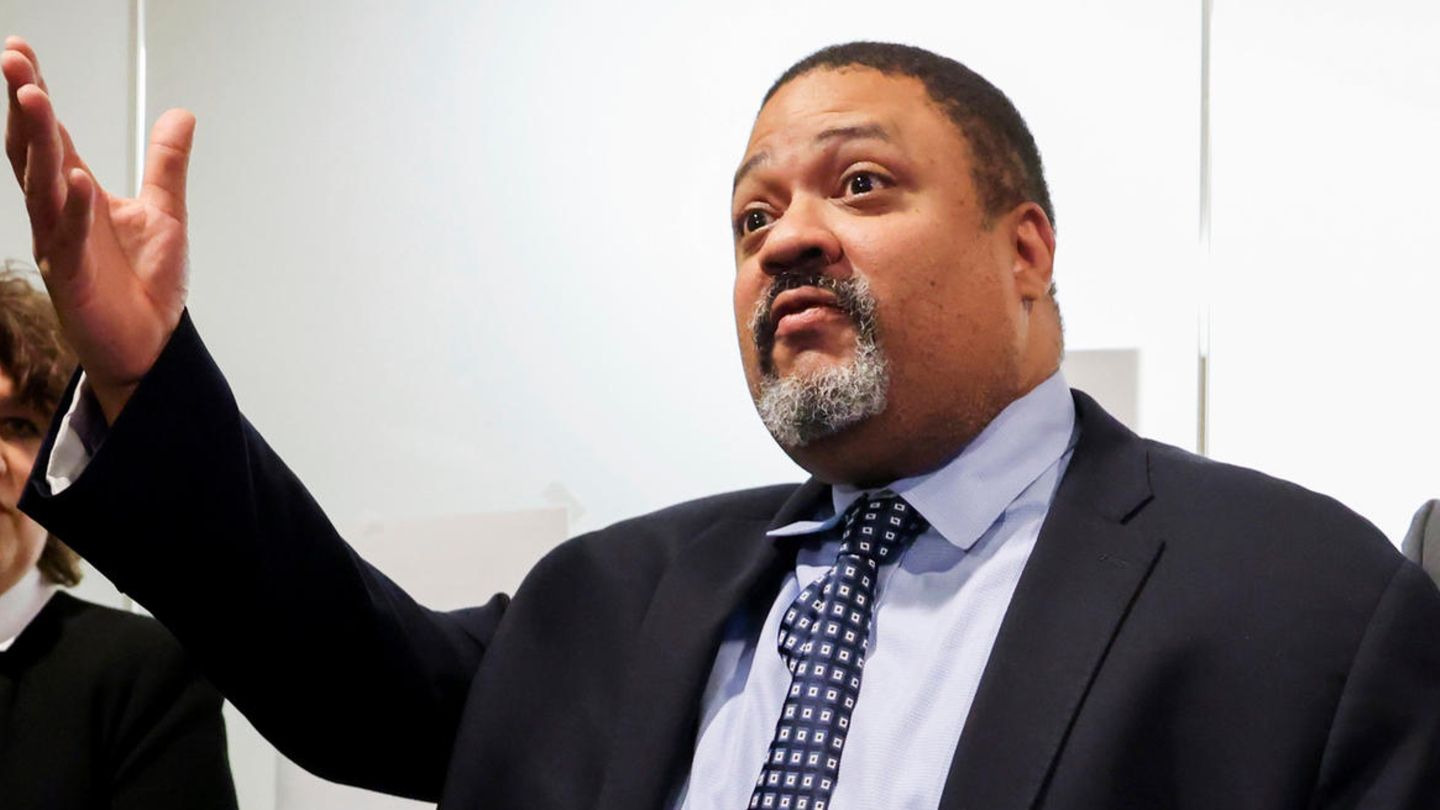 Investigations in New York
Prosecutor Alvin Bragg: This man could bring Donald Trump to justice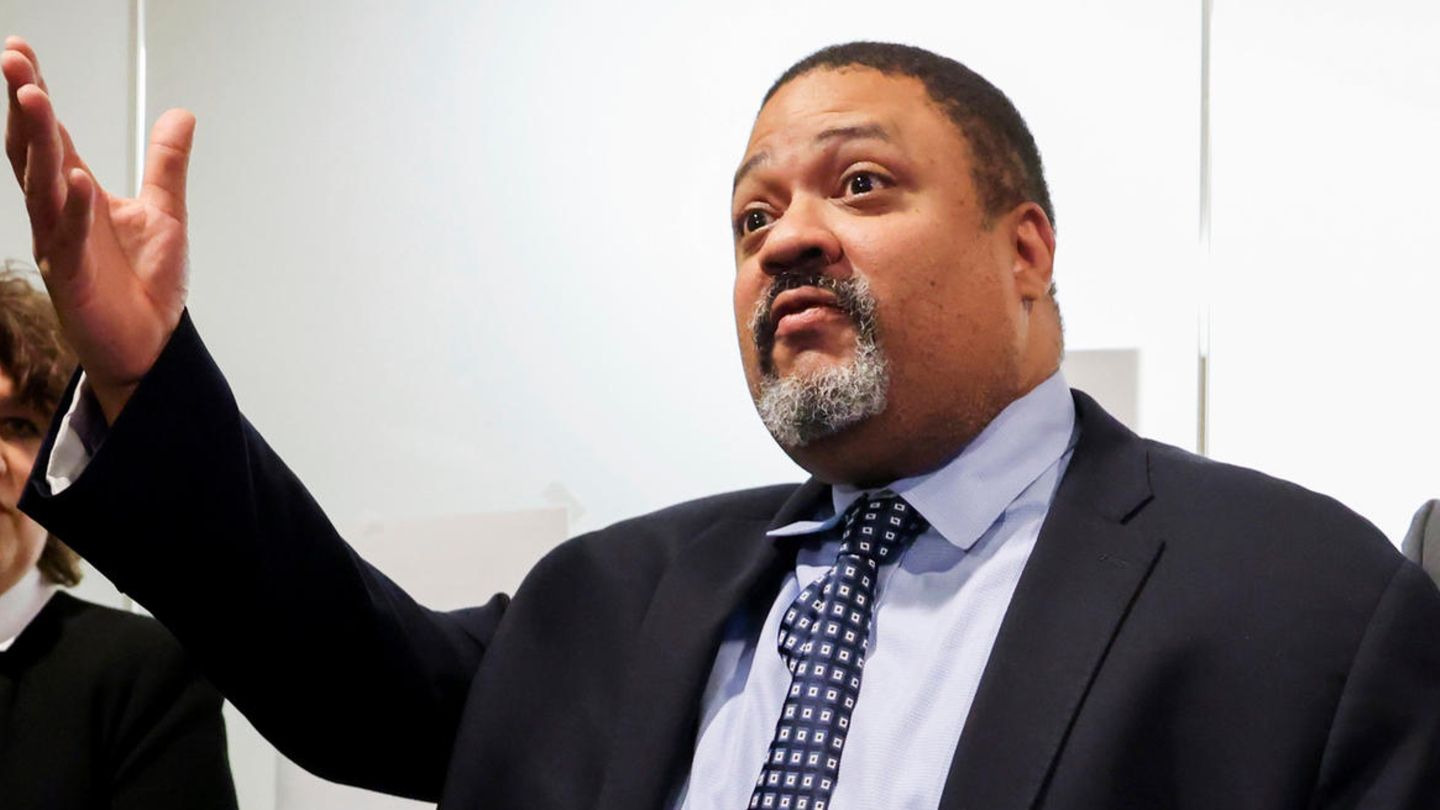 Donald Trump is facing charges for paying hush money to porn actress Stormy Daniels. Alvin Bragg is leading the investigation into the case. The New York District Attorney is thus moving on politically heavily mined terrain.
Alvin Bragg has had to listen to a lot in the past few days. Former US President Donald Trump called Manhattan's chief attorney general a "racist" – who, mind you, is the first African American to hold this office. The right-wing populist's campaign team described Bragg as a "woken tyrant" who was "soft on career criminals". The Republicans in the House of Representatives, in turn, accused the lawyer from the Democratic Party of "unprecedented abuse" of his official powers and "politically motivated" investigations.
The attacks certainly don't come as a surprise to Bragg, because the "Manhattan District Attorney" has entered a politically highly mined area: the 49-year-old could be the first prosecutor ever to bring charges against Trump obtain. It would be the first indictment against a former president in US history.
Donald Trump sees himself as a victim of vengeful Democrats

That Bragg finds himself in this role is not without irony. After taking office as chief prosecutor in Manhattan in early January 2022, he caused a stir by deciding not to prosecute Trump in connection with his business empire's financial conduct. Out of anger at this decision, the two prosecutors responsible for the investigation, Mark Pomerantz and Carey Dunne, promptly resigned.
A trial followed in which the Trump Organization and its longtime chief financial officer, Allen Weisselberg, were convicted of tax fraud—an undoubted success for Bragg. Trump himself escaped one in this process accusation.
Pomerantz later published a book in which he portrayed Bragg as reluctant to seek a trial against the ex-president. The rather media-shy Bragg countered in one of his few TV interviews: "I bring hard cases when they are ready". And Mark Pomerantz's case wasn't ready yet.
To this end, Bragg resumed the investigation initiated by his predecessor Cyrus Vance Jr. into a hush money payment to the porn actress Stormy Daniels, which was then not pursued further. It is in this case, dating back to before the 2016 presidential election, that Trump could now be indicted.
Audiobook Tips
From Kennedy to Clinton to Trump – five presidents and their scandals
the expresident and leading Republicans have lashed out at Bragg as impeachment looms large. Trump describes himself as the victim of a politically motivated "witch hunt" by vengeful Democrats who want to prevent him from retaking the White House in 2024.
Bragg has always claimed to make decisions based on legal considerations, not political calculations. "The second we think we're politicians, we take a real wrong turn," he told the New York Times a few months after taking office.
Alvin Bragg is a member of the Democrats

But of course the office also has a political dimension. Chief prosecutors like Bragg are elected in the US, and the 49-year-old is a member of the Democratic Party. Prosecutors also have wide discretion over which cases to prosecute and which not. And there is no question that investigations into an ex-president and presidential candidate are politically highly explosive.
The Republicans repeatedly point out that not only did Bragg's predecessor Vance not pursue the allegations of hush money against Trump, but also the federal prosecutor's office and the US election commission. That in itself does not mean that the allegations against Trump cannot be valid. But some legal experts are also wondering whether Bragg would win a lawsuit against Trump in the legally complex case.
Bragg grew up in Manhattan's Harlem neighborhood in the '80s and experienced crime firsthand: "Before I was 21, I had a gun pointed at me six times: three times by cops and three times by non-cops . I had a knife on my neck, a semi-automatic gun on my head and a murder victim on my doorstep," the Harvard graduate wrote to his staff two days after becoming Manhattan's first black district attorney in January 2022.
Bragg has a long career as a prosecutor. He has worked for the New York State Attorney's Office and the New York State Attorney General's Office, among others. During his campaign for the top job in Manhattan, his campaigns included a focus on rehabilitation for minor crimes, sending fewer people to prison, and dedicating more resources to prosecuting serious violent crimes than drug-related or prostitution-related offenses. That made him a target for Republicans, who accuse the Democrats of being weak in the fight against crime.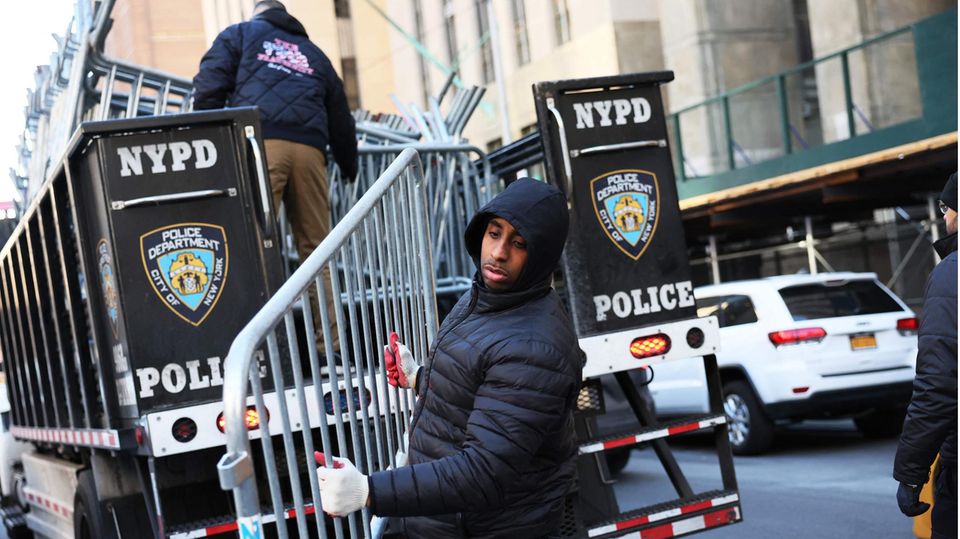 After Trump called on his supporters to protest over the weekend over his alleged imminent arrest, Bragg was undaunted. "We will not tolerate any attempts to intimidate our agency or threaten the rule of law in New York," the family man wrote in an email to his staff, according to media reports. "As with all of our investigations, we will continue to apply the law in a balanced and fair manner."
mad / Erik Schlueter, AFP / Benno Schwinghammer, DPA