Alexandra Popp: The striker is missing in the EM final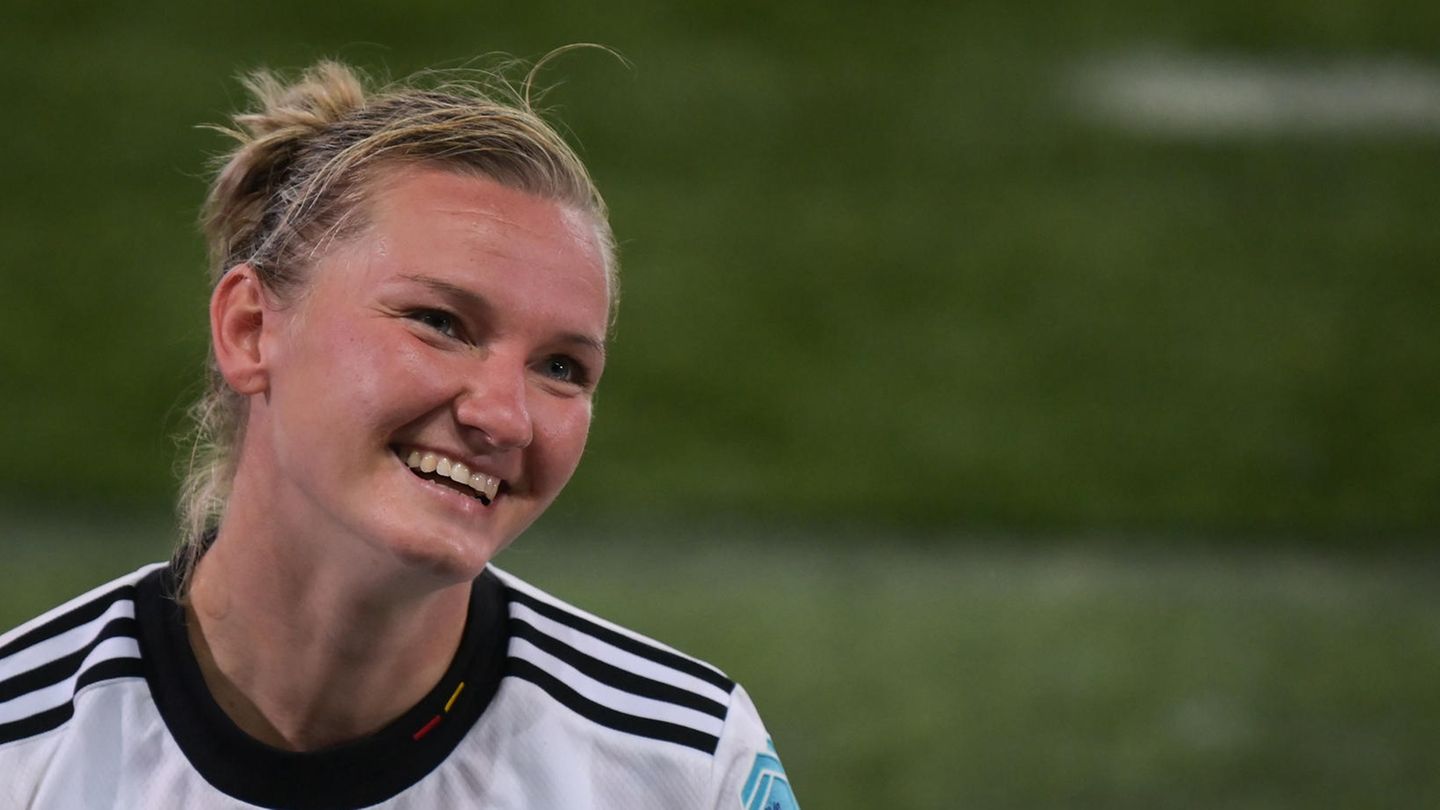 Soccer Championship
Alex Popp is the face of German success – and fails in the final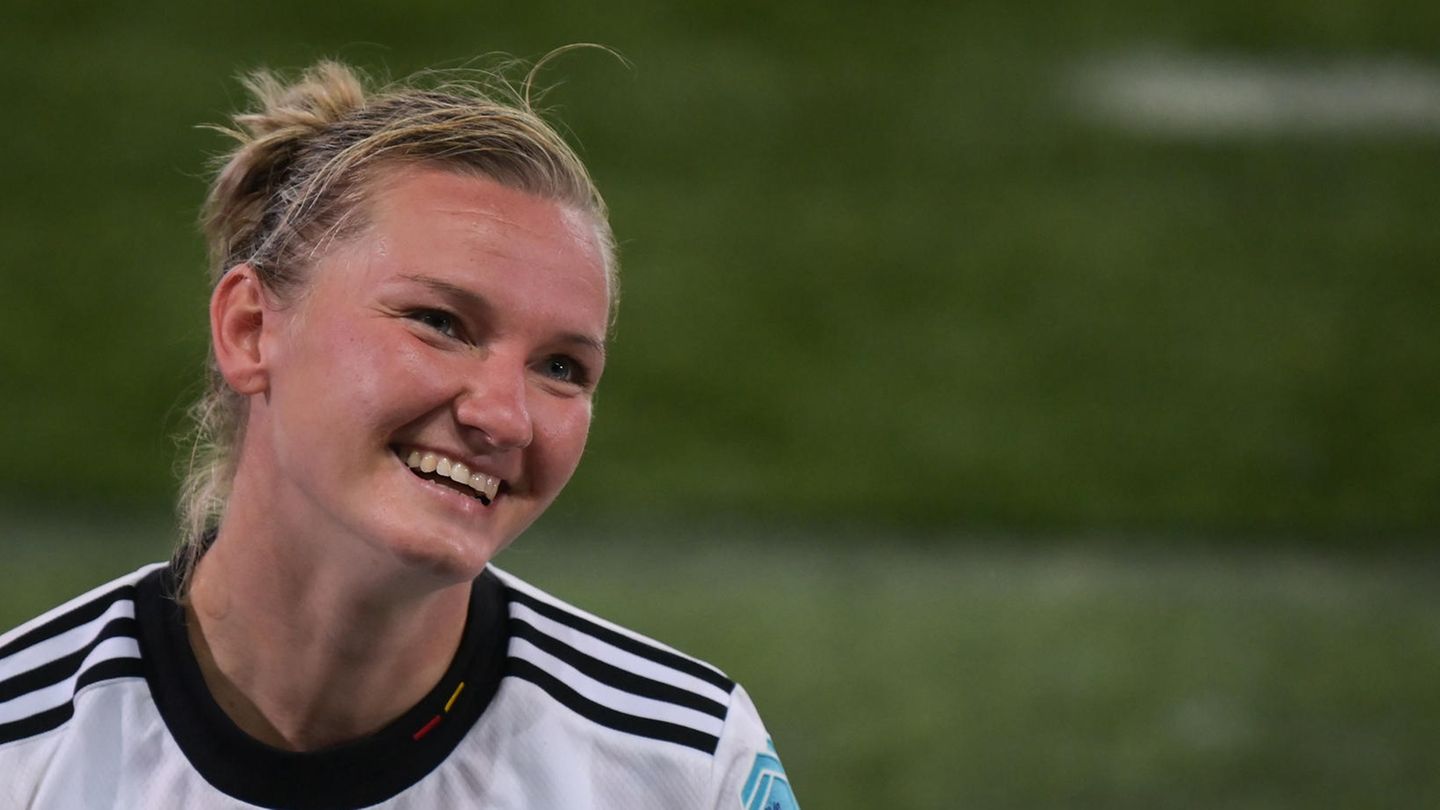 It should be the third European Football Championship for Alexandra Popp and yet it is her first due to injuries. Hard to believe how the DFB captain turned up. In the final she fails due to muscular problems.
Alexandra seems so whole pop not being able to believe what she has achieved with the DFB team. "Of course it makes me very happy and proud that I even get the opportunity to sink these balls. That I've managed to get back to that point together with the coaching team in the last few weeks," she said after the final whistle of the European Championship -Semi-finals against France of the DPA.
With six goals in five games, Popp played a key role in the Germans reaching the final, and the 31-year-old almost missed out on this tournament – if it hadn't been postponed.
Missed several European Championships

Her ordeal is long. In 2013, she sacrificed her possible participation in the European Championships when she tore her ankle in the Champions League final. Shortly before the EM 2017 in the Netherlands, she tore a meniscus and stretched the lateral ligament in her left knee in a training game. Popp is present at the 2019 World Cup in France, but the DFB team is knocked out by Sweden in the quarter-finals. in the "foosball" Popp draws a self-critical conclusion a little later: "Perhaps I could have opened my mouth more in one situation or another." In 2021 she has to take a ten-month break due to a cartilage injury in her knee and two subsequent operations. In rehab, she is driven by the thought: "I haven't played a damn EM yet, and I want to play this EM now." But if the EM hadn't been postponed to 2022 because of Corona – Popp would have missed this tournament too. During the preparation in Herzogenaurach, she also caught Corona.
Maybe it was just not to be expected that Popp could be expected at this European Championship. Can a 31-year-old return to top level after such a long injury break? Popp showed it to everyone and surprised many – possibly even herself. She really wanted to play this European Championship. Now she is making this tournament her tournament. When she scored her first European Championship goal, the 4-0 win against Denmark, the 31-year-old seemed unable to believe that she had scored. This was followed by the 2-0 against Spain, the 2-0 against Finland and the 2-0 against Austria. And now in the semifinals both goals against France – one by foot, one by head.
Alexandra Popp meets and enjoys

And yet the injuries have changed something for Popp: "You saw it with my very first goal here, but also in the other games, that I'm a bit more emotional than I used to be. Of course I know what I'm for left a path behind me," said Popp after the semifinals. "Then standing here and having the opportunity to perform like this, thank God to be fit at the right moment – ​​that of course makes me very, very proud. I also have to say a very, very big thank you to everyone who walked this path with me. I'm incredibly happy that I can play here and that we made it to the final."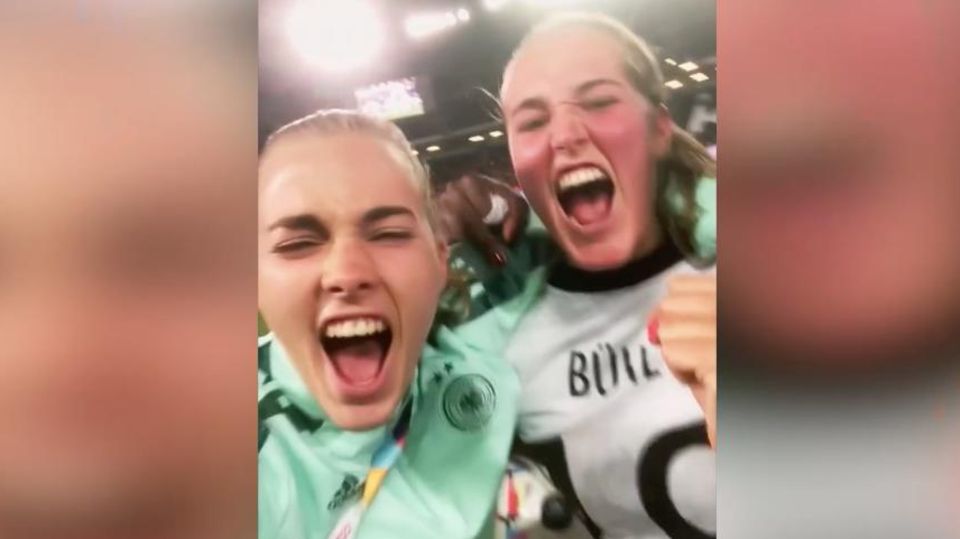 Popp was already enthusiastic about football as a child and often had to compete with boys. In her youth she laced up her soccer shoes for FC Silschede and 1. FFC Recklinghausen. At 18, she made her debut in the women's Bundesliga for MSV Duisburg. In 2012 she switched to VfL Wolfsburg – and since then she has won seven championships and nine cups. In 2019 she told the "Kicker", her "rough plan" is to end her career in 2022, start a family and have a child. In any case, she has already laid the foundation for a possible career outside of football: in 2015 she successfully completed her training as a state-certified zoo animal keeper.
At Wembley Stadium on Sunday we face the hosts England. Popp never tires of emphasizing the team's role on the way to the European Championship final. "I'm a little speechless, to be honest. I'm incredibly proud of what we've put back on the pitch – with incredible energy, with defensive work that was really brutal," says Popp. But she also gets praise back from her teammates: "She infects us all with her passion," said midfielder Lena Magull recently.
Popp plays in Wolfsburg

Popp has now been playing for VfL Wolfsburg for more than ten years, 119 games as a national player and Olympic gold in 2016 despite her injuries. "To be honest, I feel like I'm experiencing it all a lot, a lot more right now. Enjoying the moments a lot more. And – yes – appreciating football itself even more than before. To be able to be back here, I appreciate that unbelievable."
The finale has to DFBteam will play without Alex Popp: the striker has been out for a short time due to muscular problems.
Other sources: DPA, Profile of Alexandra Popp on "Kicker.de", Interview in "Kicker", Sport1.de, "Focus Online", "NDR.de".
with DPA