After the ECJ ruling: the data retention dispute is back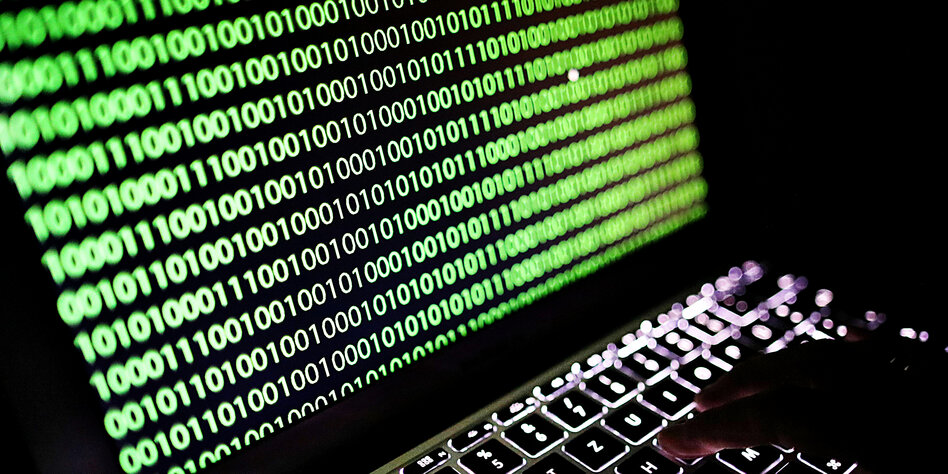 After the ECJ ruling on data retention, the argument about data storage without cause flared up again - this time in the traffic light and within the SPD.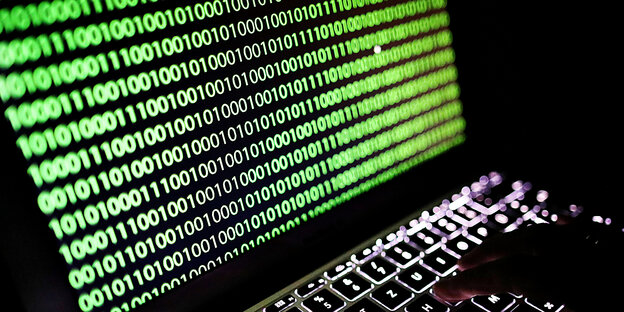 BERLIN taz | Hardly had the European Court of Justice in Luxembourg (ECJ) the German data retention declared illegal, and the political dispute about the instrument flared up in this country - again. Data retention will now be "quickly and finally removed from the law," Justice Minister Marco Buschmann (FDP) announced immediately. The Greens demanded that the instrument be shipped "to the dump of history". Federal Interior Minister Nancy Faeser (SPD), on the other hand, emphasized that they wanted to "use" the options kept open by the ECJ and reintroduce data retention within a narrow framework.
It's a dispute that's been going on for 15 years about data retention. This time he runs straight through the traffic lights - and the SPD.
As early as 2010, the FDP had managed to get the Federal Constitutional Court to have the data retention introduced three years earlier declared illegal. A new edition with shorter storage periods of ten weeks instead of six months, pushed by the SPD in 2015, was stopped by the court and has been on hold ever since. Until now also the ECJ declared that a occasional storage of traffic and location data in Germany is incompatible with EU law. "Targeted" collection of IP addresses is only possible in cases of a serious threat to national security.
Even before the verdict, Interior Minister Faeser had made it clear that she was in favor of using this foreseeable legal option to reintroduce data retention, in particular to combat sexualized violence against children. She knows that the security authorities are behind her. And Faeser also emphasized this on Tuesday. The ECJ judgment contained "very important statements", praised the social democrat. You can and should now save IP addresses to fight serious crime. This is "permissible and urgently necessary" in order to be able to identify perpetrators. And it's not an ideological question for her either, according to Faeser. "I don't want to engage in old debates, I want to act pragmatically."
Faeser also reaped opposition from within his own party
But Justice Minister Buschmann had already hailed the ECJ ruling as "historic" - with a completely different interpretation. It was a "good day for civil rights and the rule of law," said the FDP man. The retention of data violates fundamental rights, puts citizens under general suspicion, is "dead law" and has no measurable effect in the investigation of criminal offenses. He will therefore abolish them – and instead introduce the quick freeze procedure "soon". With this, data should not be collected without reason, but only after an initial suspicion of a serious crime and only from users who are specifically suspected.
The Greens seconded: The ECJ judgment was a "harsh smack" for the advocates of data retention, said parliamentary group vice-president Konstantin von Notz and legal expert Helge Limburg. They also emphasized the general suspicion and that specific dangers were not being warded off in a targeted manner. "We don't see any legal or political leeway for any kind of new version of data retention." Instead, the Greens backed Buschmann's quick freeze initiative.
And Faeser also received opposition from his own party. She was "happy" about the ECJ ruling, said SPD leader Saskia Esken of the taz, a long-time opponent of data retention. "The judgment confirms my assessment again: preventive, general and unprovoked data retention of traffic and location data is incompatible with European law." She also wanted serious crimes on the Internet to be solved. The task now is to implement the coalition agreement.
The only problem is that it's not that clear. The SPD, FDP and Greens had already fought hard over data retention during the coalition negotiations. In the end there was no definitive rejection. However, it was stated that this should be equipped "legally certain on an ad hoc basis and by judicial decision". Which from the point of view of the Greens and FDP excludes mass storage - but from the point of view of Faeser leaves room for maneuver.
She will now start talks with Buschmann promptly, explained Faeser, and is sure that good solutions will be found. However, he only wants to talk about Quick Freeze, for which he has been preparing a bill for months. This variant means "effective criminal prosecution and protection of fundamental rights," said the FDP man. Who gets help from SPD leader Esken. "I expect that the federal government will present a quick freeze law in the near future," she also told the taz. Esken also advocates the so-called login trap, which is also in the coalition agreement and in which the IP address of users is only stored if they have committed a crime and log in again. However, both are seen as placebo in Faeser's ministry and the security authorities.
The question now is who the rest of the SPD will follow. In any case, their domestic and legal politicians did not reject data retention on Tuesday. It is clear that this may only be done on an occasional basis to investigate serious crimes, explained the SPD faction deputies Dirk Wiese and Detlef Müller. However, they also emphasized that they wanted to use the legal options to solve serious crimes. At the same time, both also supported Buschmann's quick freeze push and the login trap. The debate about mass storage, it's open again.