After corruption scandal in Vietnam: President resigns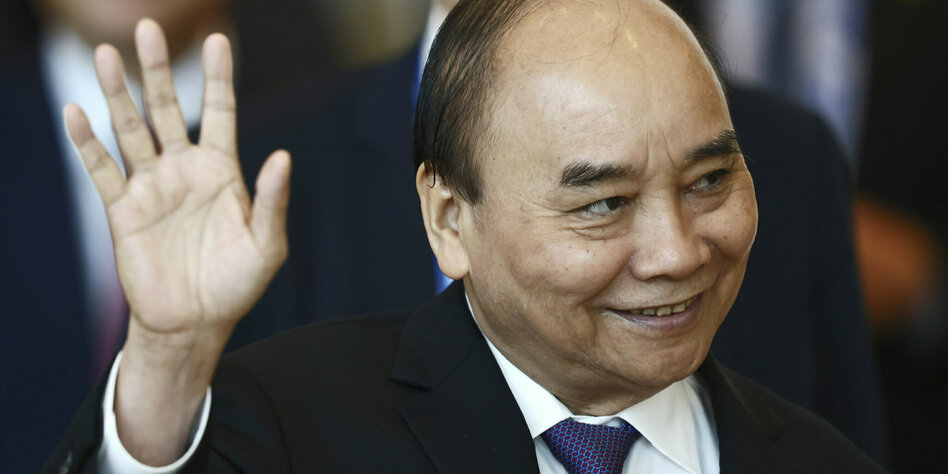 President Nguyen Juan Phuc announces his resignation. Parliament must now dismiss him, and a successor could be announced as early as Wednesday.
BERLIN taz | Vietnam's President Nguyen Xuan Phuc has announced his resignation from all political offices. On Tuesday, the Central Committee of the communist party in a hastily convened special session, the 68-year-old's resignation from his party offices. Parliament would have to relieve him of his position as head of state. Rumors are circulating in Hanoi that a special session of parliament has been scheduled for Wednesday to elect a successor. This is not officially confirmed.
"There has never been so much hectic about a politician's resignation," says a political observer who wishes to remain anonymous, the taz. Because in Vietnam it's vacation time right now Far Eastern New Year celebrations. The citizens prepare the most important festival of the year, which is celebrated in the family. Politics should actually rest there. To schedule such special sessions this week would be as strange as a party in Germany convening a special party conference between Christmas and New Year's Eve and then the Bundestag would meet.
The strangeness is all the greater because only three and a week ago, respectively, special meetings of the party leadership and parliament took place, at which two deputy prime ministers announced their resignation. At that time, the resignations were not justified.
Phuc, on the other hand, justified his resignation: He declared that he would take political responsibility for his employees' acts of corruption in connection with medical devices.