Activist on East Africa pipeline plan: 'We could appeal'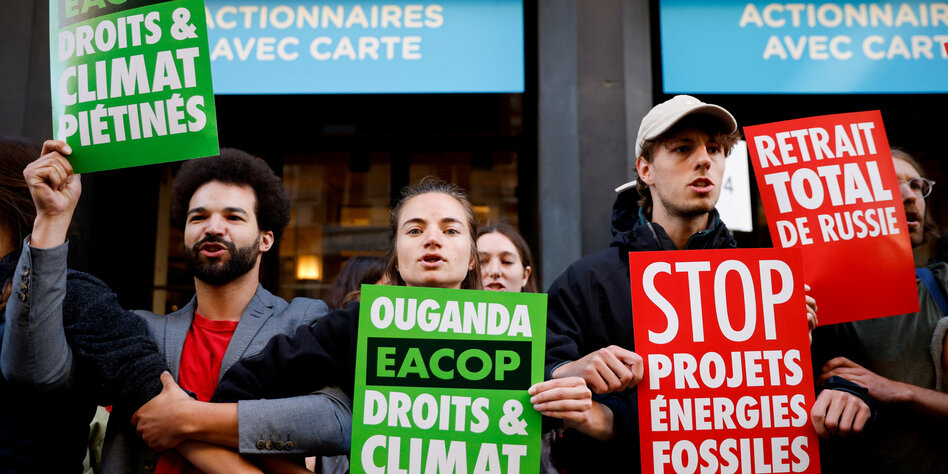 The world's longest heated oil pipeline can be built in East Africa. Dickens Kamugisha is disappointed with the verdict in favor of the oil company Total.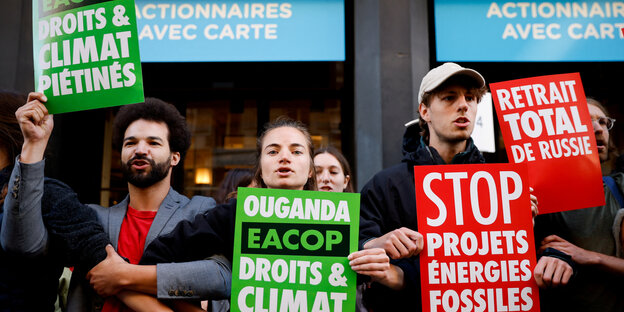 taz: Mr. Kamushiga, you and other organizations in Paris filed a lawsuit against the French oil multinational Total, which is building the huge EACOP pipeline in Uganda. The court dismissed the lawsuit last week. What's your reaction?
Dickens Kamugisha: The verdict was a very big disappointment for us because we believe we have submitted enough convincing evidence. Even the people who were wronged by Total were present in the courtroom to make their statements. Along with our complaint, we have filed numerous affidavits documenting how families and children are being wronged by being evicted from their land. We demanded fair compensation for everything these people had suffered. We would have very much wished that the French judges had visited Uganda and had seen the situation on the ground for themselves and also spoken to the victims to see with their own eyes the injustice that had happened to these people.
is director of the non-governmental organization Africa Institute for Energy Governance (AFIEGO), one of the initiators of the lawsuit against the group Total.
Why was your lawsuit dismissed?
The court argued that a lot had changed on site in recent years and that we as plaintiffs had failed to consistently bring these new circumstances into the proceedings as evidence – a purely technical argument. I think they should have first checked the merits of the evidence presented and decided on that basis whether to go through with the case or turn it over to other courts. Instead, there was a great deal of discussion about the jurisdiction of the court, whether the commercial court or the civil court had jurisdiction. You have to keep in mind that this was the first case under the new Due Diligence Act, we had no precedents. This new law in France was originally intended to help poor countries that could not counter powerful companies. But if we have to wait more than three years and then the court says we have to start over, it discourages everyone else. And it makes the law in France absolutely useless for us Africans.
What does that mean for your work now?
The affected people on site trust us. We told them upfront that there was a way to win, but there was also a way to lose. It is important that we make an effort at all to create pressure.
Did the process attract attention?
Absolutely, it helped raise awareness. And the court did not say that Total was not guilty of human rights violations and environmental pollution. Instead, the judges said that evidence needed to be considered critically as part of a full trial. So this means that Total was not declared as clean. So I think the process itself was very useful, even here in Uganda, where we used to be attacked by security forces. Since they know we're on trial in Paris, they don't treat us so brutally.
What is the next step now?
We are planning a meeting with the affected communities and want to discuss how to proceed now. I believe that if we had the capacity we could appeal and seek a full trial to ensure the court makes a decision based on all the evidence.