Academy Awards without Selenski: No place for real politicians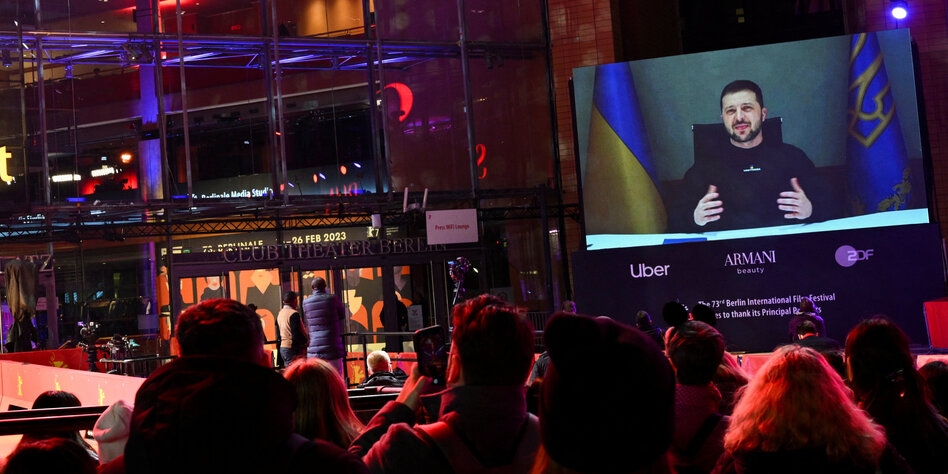 The President of Ukraine did not make an appearance at the Oscars. There is wild speculation about the reasons.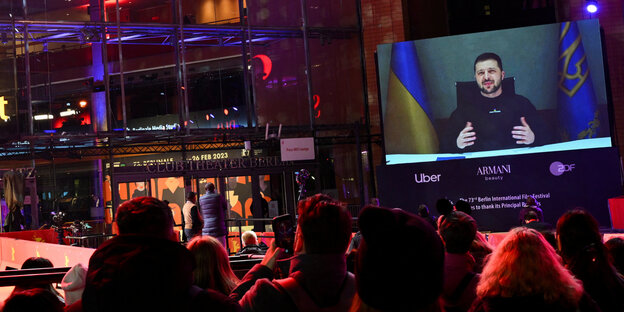 The overdue one was created seven years ago Hashtag #OscarsSoWhite. Which it would have needed this year too, and not because of the new color of the red carpet ("pale" or "champagne" – it wouldn't even stain): Daniel Kwan alone, one of the two "Everything Everywhere All at Once" -Directors, held up the non-white flag in the "royal categories" (film, direction, screenplay)..
In the aftermath of the biggest US entertainment mulatschag, however, some continue the discourse: Why wasn't the show switched to Volodymyr Zelensky, as is almost usual at similar events, asked the industry newspaper Variety this week. And gave the answer himself: After 2022, the Ukrainian President had knocked on the Oscar channel ABC for the second time and, as "sources" know, was rejected again.
Those never-ending "sources" blame the rejection of Zelensky on Oscar show producer Will Packer — as a Black man, Packer secretly harbors grudges that far too much world attention is being given to those affected by the war white Ukrainians, on the other hand, who are involved in serious conflicts and wars around the world, are Hollywood piepe.
Because there was no comment from Oscar production and Packer suggesting that a black person was envious white war victims, she stood there. And it fits into a canon of shyness: ever since there have been civil rights movements, oh what, ever since there have been citizens, certainly before that, the suffering of various disadvantaged groups is sometimes played off against one another.
To insinuate resentment is nonsense
This seems to happen regardless of whether you fit into one of these groups yourself or not. Which is logical, because experiences with racism, sexism or anti-Semitism are actually perceived differently, despite the factual situation – all this structural and acute discrimination is deeply rooted in all societies.
White suffering has a different status than black suffering all over the world. However, there is also intersectional discrimination, i.e. multiple discrimination. One would have to perceive and lament all structural and acute injustices equally – but that does not happen.
Hollywood's entertainment industry certainly doesn't feel responsible: accusing a producer of an award show, which has always been apolitical anyway, of resisting the possibility of a political statement out of latent resentment is nonsense.
At the Oscars, no foreign presidents were connected in the past either; All political statements came from award winners: Sacheen Littlefeather's refusal for Marlon Brando's Oscar in 1973, Bert Schneider's anti-Vietnam War statements in 1975; Vanessa Redgrave's criticism of the Jewish Defense League in 1978 after she produced a documentary called The Palestinian; Michael Moore's shame attack on George W. Bush in 2003; John Legends Awareness Call for Equal Suffrage 2015.
Or there were political tips from sarcastic moderators who, as classic "court jesters", were equipped with relative freedom of speech.
The art of satire always shielded these hosts from consequences. Because satire is part of entertainment and is therefore allowed on the award show. A wartime president, even if it's a former comedian, has never had a place in the dream world.