Abortion law in Ireland: London orders free service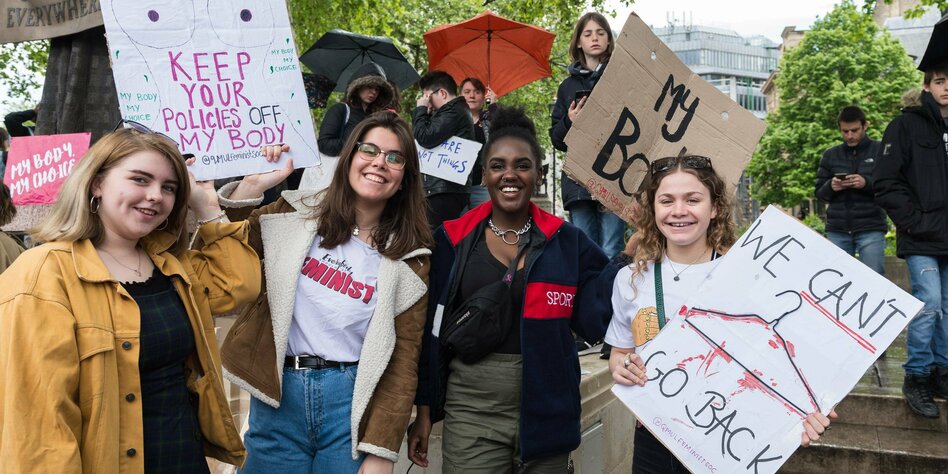 Northern Ireland is slow to implement abortion legislation. Many do not even know that they are entitled to it. That should change now.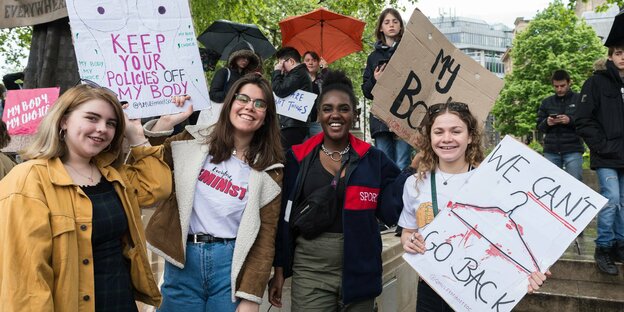 DUBLIN taz | The British government has lost patience with Northern Ireland. London's Crisis Minister Chris Heaton-Harris has ordered Belfast's regional government to set up a comprehensive and free abortion service. He accused the Northern Ireland Department of Health of "continued inaction". It is not right that women and girls are denied a service to which they are legally entitled. The United Nations had also said that the British government was violating women's rights in Northern Ireland.
Money is now available to recruit and train hospital staff. London will provide the money in the first phase by March 2025, said Torie Heaton-Harris. After that, the Northern Ireland regional government itself is responsible for financing.
Even though Northern Ireland not on the island of Great Britain lies, it belongs to the United Kingdom. In the government there, a ministry has been responsible for Northern Ireland for 50 years. Abortion legislation is a matter for the regional parliaments. But the Northern Irish government in the capital Belfast was already at odds in October 2019 and its work was practically on hold. That's why it had At that time, the London House of Commons liberalized Northern Ireland's abortion law and extending the long-established rules in England, Wales and Scotland to Northern Ireland.
Up until then, Northern Ireland had one of the toughest anti-abortion laws in Europe. Northern Irish women faced criminal prosecution if they initiated an abortion. Three years after liberalization, many people – including medical professionals – are still not sure whether abortions can be prosecuted. Less than half of Northern Ireland's women know abortion is legal, Amnesty International found in a survey. Only ten percent know how to get medical support.
After years of procrastination, it still lasts
Gráinne Teggart, Amnesty International's deputy director in Northern Ireland, said the poll's results, while shocking, were not surprising. "The government has dragged on launching the service for years," she said.
Gynecologist Laura McLoughlin, a co-founder of Doctors for Choice, added: "It is now legal for women up to 12 weeks pregnant not only to find out about abortion, but also to have an abortion in Northern Ireland." However, she does the math with the fact that it will still be a while before the service will be fully accessible. According to McLoughlin, the development process will not be completed by April next year as planned.
Robin Swann of the Ulster Unionist Party, who was Health Secretary until Belfast's parliament was dissolved at the end of October, has always maintained that the multi-party government must approve liberalization of the abortion law. However, that would not be very promising, because the Democratic Unionist Party (DUP), the strongest unionist force, would never have agreed to it.
She doesn't have to, according to the London government's ruling in May: the Belfast Ministry of Health can decide for itself. At the same time, London authorized the Secretary of State for Northern Ireland to set up the abortion service himself if the regional government failed. Conservative Heaton-Harris has done just that.
The Society for the Protection of Unborn Children (Spuc) has filed a lawsuit against the Abortion Ordinance. The court date scheduled for early November has been postponed to January 23. It is considered unlikely that the Spuc lawsuit will be upheld.