Aaron Carter: The late pop star's traumatic childhood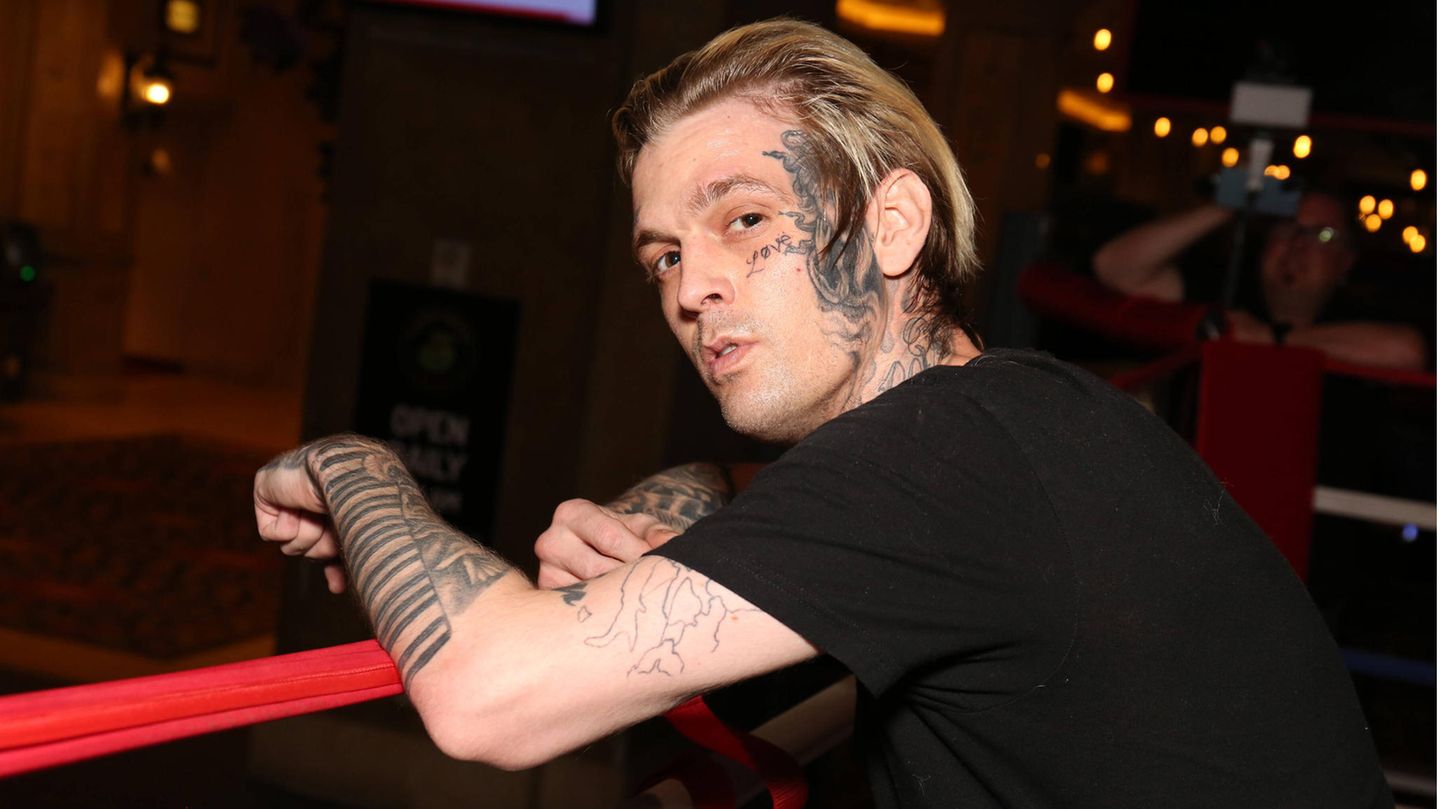 Deceased pop star
Violence in the family, stolen from the mother: Aaron Carter's dysfunctional childhood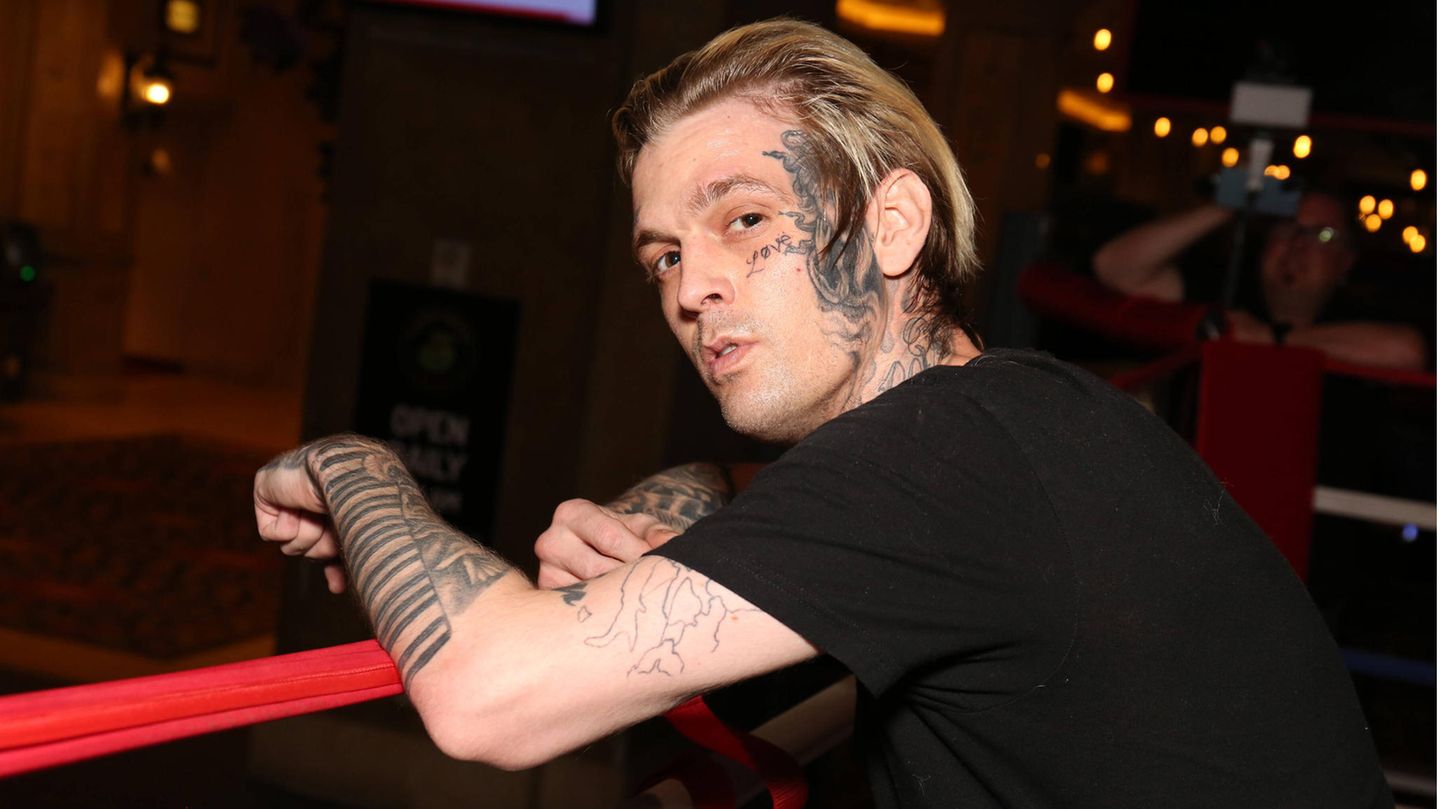 Aaron Carter's life was a tragic one. Despite childhood successes, the pop star has struggled financially. Violence, addiction and fraud were the order of the day in his family.
In addition to success and young fans, child stars often have one thing in common: a dysfunctional home. Behind the young celebrities are often parents who push their children to stardom. It was so in Britney Spears' case and also in Aaron Carters.
Aaron Carter's turbulent childhood

All of a sudden, children become young adults who suddenly have to financially support the rest of the family. The pressure on them is increasing to maintain prosperity. Before Nick and Aaron Carter became famous, the Carters were by no means prosperous. Rather, the life of the family changed abruptly when Nick Carter was discovered for the Backstreet Boys and became a superstar with the boy band. The van in which parents Jane and Robert lived with their five kids became a huge property. And from mother Jane Manager Jane.
"I sacrificed my whole life for this child and for that other child, to help this family. I made sacrifices every day. I was willing to do it for them. For the family," Jane Carter once told TV show "20/20". Back then, Aaron Carter lacked maternal attention, one that didn't just relate to finances. "Sometimes I'd just stop and be like, 'Mom, why can't we just argue about the fact that I'm a teenager and I'm growing up?'" he told the show.
Father Bob Carter, who died of a heart attack a few years ago, remarked at the time that the three unknown children felt neglected. "The other kids called Nick always the 'cash cow'. And when Nick grew up… Aaron was the cash cow. 'Oh, Mama only likes the cash cows.' That's what the girls always said," he told "20/20".
money stolen

The matriarch later apparently abused her power as a manager. After his parents separated in 2003, Aaron lived with his mother. Contact with the father was almost non-existent until Robert Carter revealed documents to him that were supposed to prove that Jane Carter had squandered money from her son. "Every show we did, we probably made $40,000 to $50,000 a show. And it was all gone," Aaron Carter told 20/20.
Jane Carter denied the allegations, blamed the financial hardship on excessive demands and accused her then-husband of having bought too many cars.
After his death
Child star, drugs, scandals: Aaron Carter's life between the extremes
violence and abuse

Violence was also the order of the day in the family. Shortly before his parents split up, Aaron Carter was forced to settle a physical argument between the two and call 911. His mother was arrested. The sad highlight of Carter's youth was the family reality show "House of Carters", which showed brothers Nick and Aaron fighting and how the five children were manipulated by their mother. Mother Jane's alcoholism was also played out on TV. In 2019, Aaron Carter begged her to get sober on the TV show The Doctors, and he also opened up about his own addiction and mental issues.
Also in 2019, Aaron tweeted that his sister Leslie accused him of abusing him. "My sister raped me between the ages of 10 and 13 when she wasn't taking her medication," he said of Leslie's bipolar disorder.
Worse still: "I was sexually abused not only by her, but also by my first two backing dancers when I was 8 years old. And my brother abused me my whole life," said the musician, who died at the age of 34 his brother's alleged violence towards him.
Despite the numerous traumas during his childhood and adolescence, Aaron Carter did not completely sever contact with his mother. In July of last year, he even posted a photo with her and wrote that she was the "greatest woman" he knew.
Sources: "ABC News" / "buzz feed"