50 years abortion verdict "Roe vs. Wade": Was it with freedom?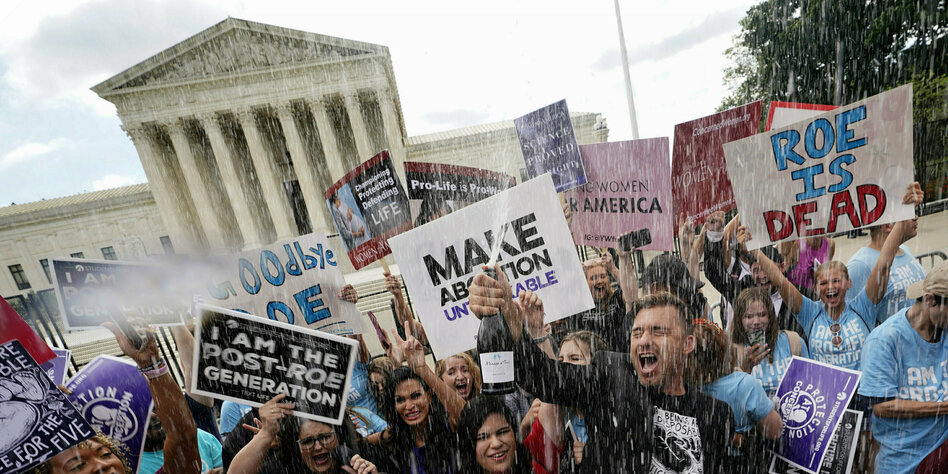 Abortion rights have been restricted in the United States. Not only there are women's rights on the way back to the Stone Age. It is enough.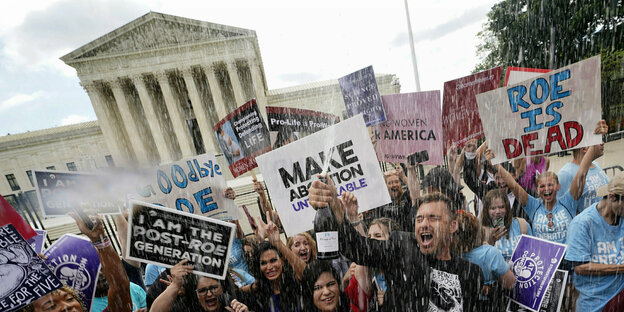 We could have had a phat party this weekend. We would have heard Madonna and Lizzo, we would have released helium balloons with the symbol of the women's rights movement to honor an epochal ruling in women's rights. The reason for the party would have been the 50th anniversary of a landmark decision by the US Supreme Court. On January 22, 1973, in the Roe v. Wade" successfully fought a 22-year-old Texan woman against her state's abortion ban. At that time, the court ruled that women can decide for themselves whether they want to continue the pregnancy or not until the fetus is viable.
That's history since last summer. While the local parliament after a long back and forth at least to abolish the ban on advertising abortions could get through, decided one judges made reactionary by Donald Trumpthe repeal old judgementwith the dramatic consequence that abortions in numerous states of the USA since then have been very restricted or banned altogether.
But you don't have to look that far to get the chills: Poland vs. Bavaria. Wait a minute, Bavaria?!, you will ask yourself now. You heard me right. Because the impunity that paragraph 218a grants up to the 12th week after conception does not guarantee that you can have an abortion under humane conditions. In Bavaria, Baden-Württemberg and Lower Saxony, for example, there are currently far too few doctors who perform abortions. This means long waiting times during which the cell cluster grows and grows. Long distances, maybe even a trip to a Dutch abortion clinic. And no matter where you go, there are always so-called lifeguards in front of the doors, who babble on the needy women with some nonsense about law and morality and religion.
I too was in the situation once and I can tell you that if you don't want a child, you don't want a child! It is of secondary importance whether the pregnancy was caused by a breakdown in contraception or by rape. I still remember how surprised I was at the time. The gynecologist said, "Congratulations," I felt like crying. He said if that's the case I could have it removed, but only if I went to a counseling center first. There was no appointment at Pro Familia, so I had to go to the Catholics of all places. When the counselor gave me the wipe, I was relieved. I was lucky that I didn't need it after all because the gynecologist had made a mistake.
Sometimes I'm afraid that this has been the most free time we've experienced as women. After all, anyone who doesn't accept or even withdraw women's right to self-determination over their – mind you – own bodies can be expected to do anything. It is becoming more than clear that we women are much more exposed to political moods than those who still rule us: heteronormative cis men and their disgusting stirrup holders. When a progressive force is in power, we get some breathing room. If right-wing conservative assholes have their hats on, they recoup the hard-fought progress.
It starts in the USA and ends in Iran or Afghanistan, where women can only exist as shadows of themselves if they don't want to be tortured and murdered by the regime. It's hilarious or freaking out or both at the same time.

This text is from the weekly. Our weekly newspaper from the left! Every week in the Wochentaz, the world is about how it is – and how it could be. A left-wing weekly newspaper with a voice, attitude and the special taz view of the world. Every Saturday new at the kiosk and of course by subscription.
But instead of fighting together against these increasingly gloomy times, more and more women are flaunting their nuclear family motherhood on Instagram – which, together with the hype surrounding natural (gagging!) childbirth, gives the impression that we are fast moving towards the Stone Age move.
What remains is the realization that women's rights have to be fought anew every day. If necessary, with tougher measures. So get your pencils off our bodies or we'll forget to change your diapers later in the nursing home.