5 Rhythms and no Pisco Sour: When Gudrun speaks with her arm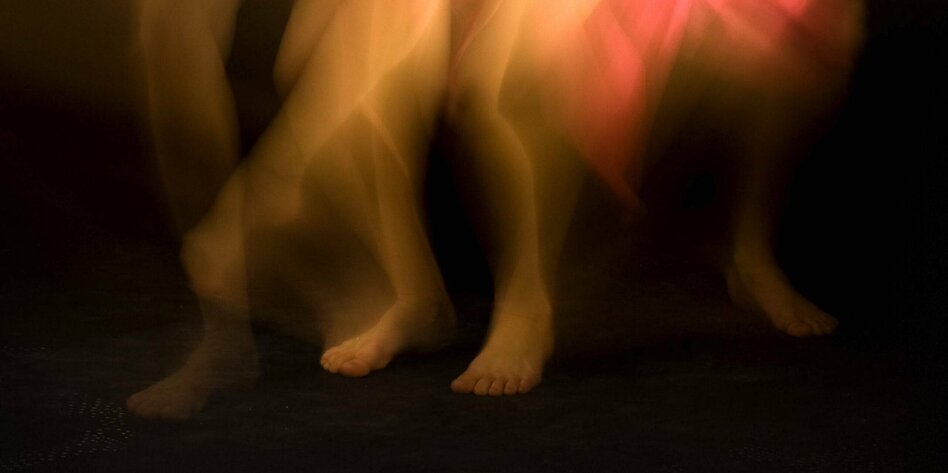 Instead of a bar, the author ends up in an eso shed and is supposed to "dance her way free". There she also learns that "we all have to die".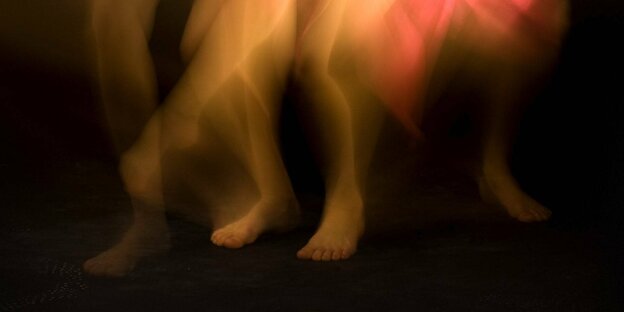 She dances up with swinging movements, barefoot, in wide, brightly colored pants, her hair tied up with a scarf. She gives me her hand and breathes in an erotic voice: "Hello. I am Gudrun. And who are you?"
A friend in Munich recently took me to the "5 Rhythms", a kind of dance performance that anyone can take part in. Actually, we wanted to go to the trendiest bar in town. But then my girlfriend decided without further ado that dancing was as good as a pisco sour. Oh, even better than Peru's national drink, made with grape brandy, lime juice, a little simple syrup and a dash of angostura. On top comes a dollop of protein foam, which takes away some of the intensity of the acidity.
Ok, I thought, why not? Just relax, work out – what could be better after a long day in the home office? I imagined these 5 rhythms as something like dancing in a club. Just not in a dark, sweaty basement with soul, rock, hip-hop, but – as she warned me – in an alternative cultural center. So soothingly lit, without a DJ – and without Pisco.
But then there was Gudrun. And there were all the other dancers. Women and men, mostly a little older, in flowing trousers and skirts, wide batik tops, self-knitted socks. More women than men, a gray-haired woman with pigtails, a man staring at women. The 5 rhythms, Gudrun explains at the beginning, stand for the five phases of life of every human being: birth, childhood, youth, adulthood, death. The music is structured according to "energy, strength and phase of life": Birth begins quietly, childhood is already more exciting, in youth she rebels, then it gets really wild before the last peace returns.
Gudrun sings her explanations into the microphone, turns, jumps, sways on her hips, calls: "Let it out, let everything out. Get rid of bad energy, get fresh." She dances with the mic, caresses it. "See my arm?" She yanks her left arm up, gyrating it hastily, shaking it. "He wants to tell me something. I don't know what, but he's telling me something."
Some women and men turn on their own axis, others run through the room, the next jump on the spot. Gudrun moans into the microphone: "Yeah, oh, yeah." The woman next to me strikes up an orgiastic chant. A man with a felt cap on his head grabs a woman who is just wobbling past him, hugs her, grabs her bottom and strokes it. The woman laughs, loud, even louder, doesn't stop at all. Another couple rolls over each other on the floor. The staring man pushes his way past the women.
A woman whispers in my ear: "It's such a pity that you don't dance with us." "It's okay." "Get rid of yourself!" "From what?" "We all have to die. But today we got together again to dance together."
The whole thing costs 15 euros.
Outside in the anteroom is a water carafe with stones on the ground. Lemon slices used to float in carafes with tap water, at best rosemary sprigs, mint leaves, blueberries. But for a few years now, the trend towards stones in water carafes has persisted, even in cafés outside of eso-districts. The "common water stone" – rose quartz, amethyst, rock crystal – is said to charge the water energetically. Of course, the stone has to be charged beforehand, preferably when the moon is full. When drinking the water, the energy of the stones flows into the body. Say the esotericists.
Very special energy in apple juice
And they say that juice is also good for spirituality. If you drink orange, apple or peach juice in the near future, you will absorb a very special energy. Which? I don't know, I'm sure you'll notice. And of course alcohol should be counterproductive for the energy balance.
If you accidentally drink a glass of wine, you can easily replenish your neglected energy balance. With milk from Indian cows. It is said to be "spiritually tremendously beneficial." Say the spiritualists.
Now cows are known to be sacred in India. In the South Asian country they are allowed to do everything. Once a cow was resting on the highway that ran from Delhi to Agra, I was sitting on the bus who couldn't get past the cow. A traffic jam formed behind us. And the Indians? They all stayed calm, those on the bus as well as those in the cars. Anyone who has ever been to India knows that the horns are constantly honked there. Just not when a cow is sleeping on the freeway.
At some point an Indian man took a bottle out of his bag. It was Feni, an Indian schnapps, which is distilled from cashew nuts. Feni tastes fruity-sweet, some dilute it with lemonade, others season it with salt or chili. One sip is enough and warmth penetrates the body. From a physical point of view, heat is energy. And the cow got up at some point.