30th Berlin Literature Prize Open Mike: It gurgles in politics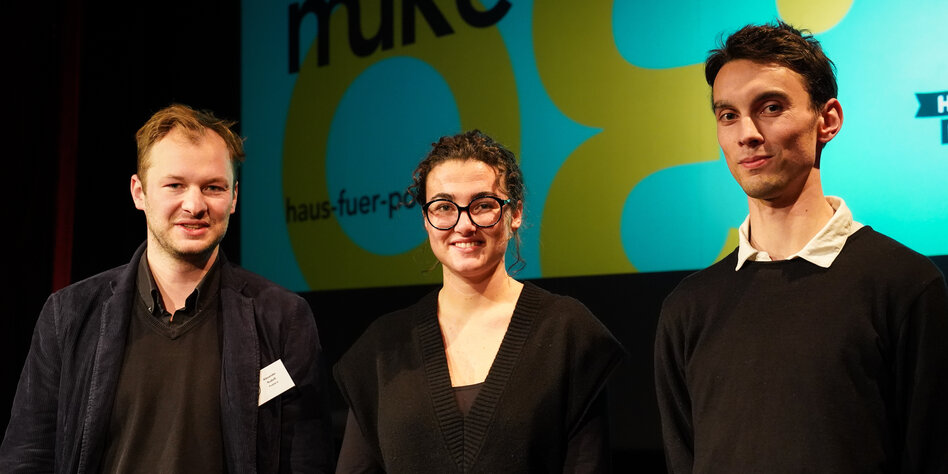 The Open Mike literary prize celebrated its 30th birthday over the weekend. It is also a platform for texts that have a hard time on the market.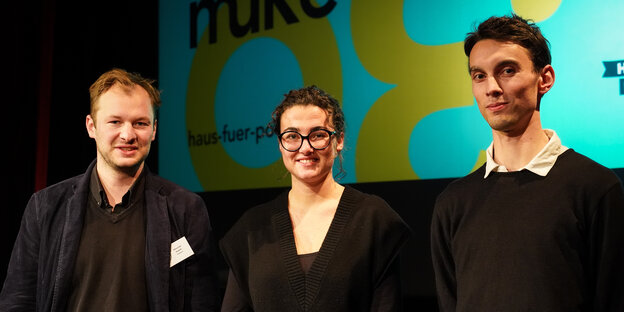 A young, pale woman with long, blond hair is sitting on the stage. She reads from her short story "Father's Love" in an uninspiring way. It's Saturday afternoon, the first day of Open Mike at Heimathafen in Berlin's Neukölln district, and at first heads are still turning in the auditorium when the door opens and closes, when bottles fall or a tiny mouse actually scurries across the parquet floor.
But then, after about two minutes, things calm down. Something incredible is happening once again at Open Mike, something that happens almost every time at this event, which celebrates its 30th anniversary this year.
A text comes out of nowhere, from an author named Lina Schwenk, who hardly anyone in the so-called literary world has ever heard of, who is said to be a doctor and mother, but who does not even reveal her age. And this text is so incredibly surprising that many would immediately buy her novel at the book table outside if there was already a novel by her.
Present texts for 15 minutes
As the open mike was conceived 30 years ago by the Berlin Literature Workshop, now called the House for Poesie, very few would have believed that it would soon become the most important competition for literature alongside the Ingeborg Bachmann Prize in Klagenfurt. The recipe is as simple as it is obvious: only German-speaking authors under the age of 35 who have not yet published their own book may apply.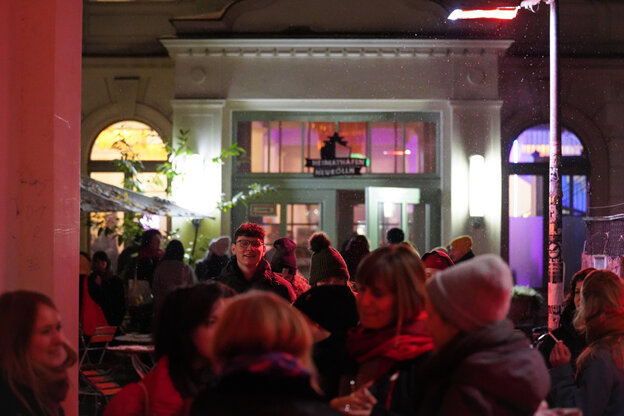 Six editors select a maximum of 22 participants from the anonymous submissions, who each present their texts for 15 minutes at a public reading on two days in November. The jury, made up of writers, selects up to three prizewinners and awards prize money totaling 7,500 euros. Many like Karen Duve, Terezia Mora or Kathrin Röggla, who everyone knows today, started with Open Mike.
But what is actually most charming about the Open Mike: Texts are often celebrated here that will not have an easy time on the market. There are sometimes formal gimmicks and essayistic panning until the audience no longer knows what is in front and what is behind – and yet it applauds enthusiastically at the end.
This also has a lot to do with listening: Many texts that are sometimes too strenuous to read yourself in everyday life suddenly light up among people who look sternly when you check the news on your cell phone at the same time. The Open Mike works a bit like a good film festival, where many people who prefer to watch Hollywood at home on the sofa are suddenly interested in subversive cinema from Indonesia.
A double surprise
Lisa Schwenk's story "Vaterliebe" is therefore a double surprise – because unlike many at this year's Open Mike, it initially comes across as a bit conventional. Schwenk tells a story that could have happened around the noughties, from the point of view of a fifty-year-old who could belong to Schwenk's parents' generation, the war children.
This first-person narrator and her husband are vacationing in Norway in their camper van – and they've invited the husband's father to come with them. When the old man joins the journey, he doesn't say much, but what he says makes a big impact.
In general, the father seems to be the figure that everyone in the family has always followed. In a few words it is outlined: He was in the war, he raised his son alone. And even more than the simplicity of the language in which so much is shimmered, the twist at the end is astounding. In the end, the supposedly egocentric old man suddenly manages to relieve the family of their responsibilities.
And in doing so, what was initially considered conventional turns out to be more like a streamlined approach. Not a superfluous word, not a dispensable phrase with Lina Schwenk, every observation a key to the burden that relationships can be: From the "cloudy plastic" of the mobile home windows that blur the view of nature, to the bees that sit on daisies like in "little yellow houses full of warm dust."
Strange young generation
In this respect, it is of course a total shame that Lisa Schwenk did not win an award for her unusually ordinary story, which reverberates for a very long time. But somehow it doesn't matter a bit, and that's also one of the things about the Open Mike, which has always remained diverse this year without many post-migrant-sounding author names: There have always been good and boring texts, the prizes – and as well as texts that have not won any prizes.
And again this year there must be stories and poems that make a lot more fuss about their language than those of Lisa Schwenk – and sometimes have more and sometimes less to tell: The one about a disoriented young man between a jam factory and the Spanish aristocracy by Félix Lucas Ernst, for example, or the one who is so pale that she almost seems interesting again, by Pauline Hatscher – it's about such mediocre, overcautious young people that older readers might start to worry about them this strange young generation.
Oh yes, and then there was also this one, experimental and nevertheless meaningful text, the one by Patrick Holzapfel with the title "Gurgling noises", which also deservedly became one of the prizewinners. This is about a former city government farm commissioner who once built an ambitious tunnel and seems to have kind of lost his mind about it – at least he's been plagued by a strange throat condition for decades.
In a crazy inner monologue like Franz Kafka, he philosophizes to himself that he can never swallow again, but he can't spit either, but can only do the in-between, the gargling. "The GG money went to the accounts of those who also invited me to dinner, yes, I admit that, GG shrimp and GG minced meat, until I couldn't swallow any more." Holzapfel skillfully pushes his listeners into a roller coaster ride of disgust and laughter.
Politics is a tough job. Rarely has it stuck in your throat as much as in this text.