14 newcomers to Schalke: A first interim report for the summer transfers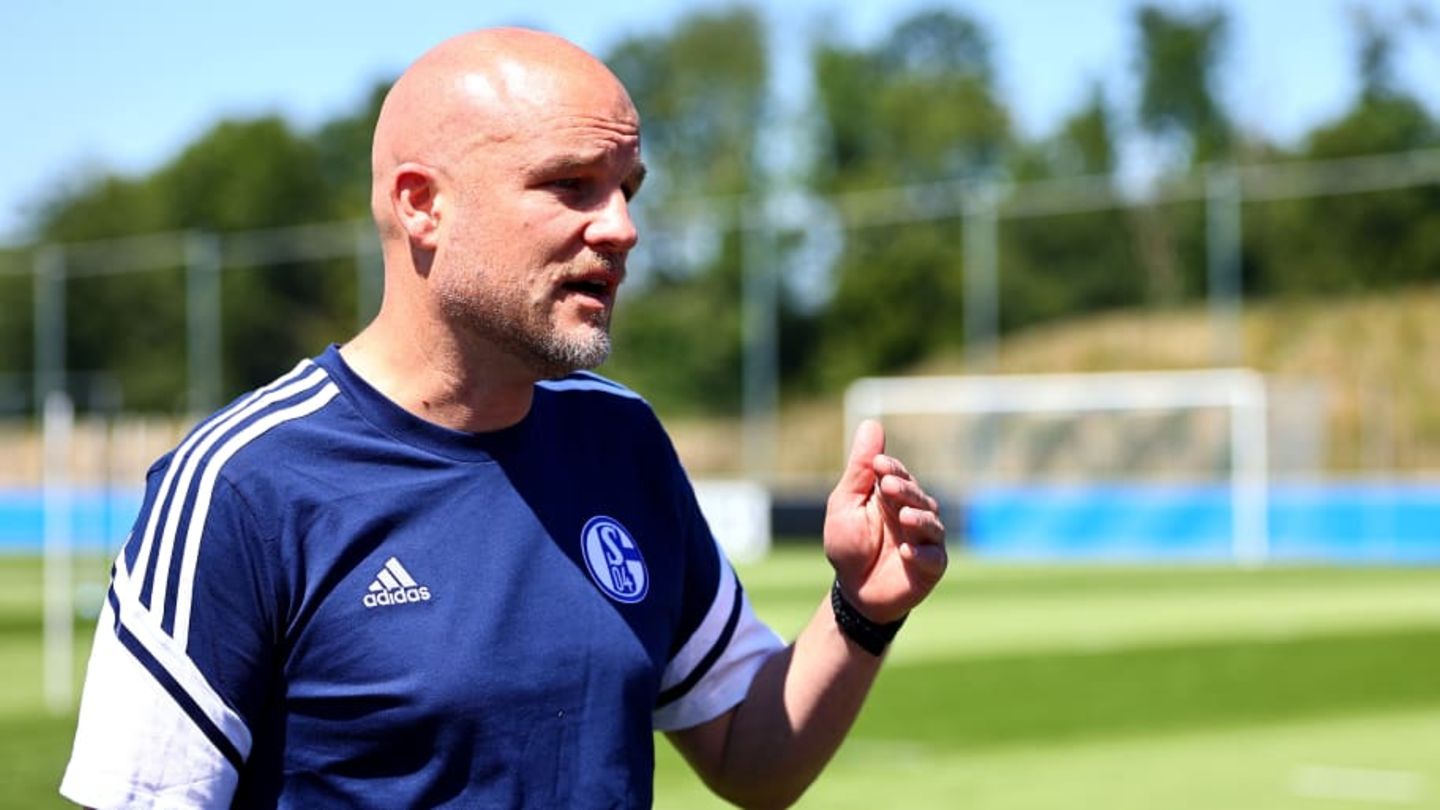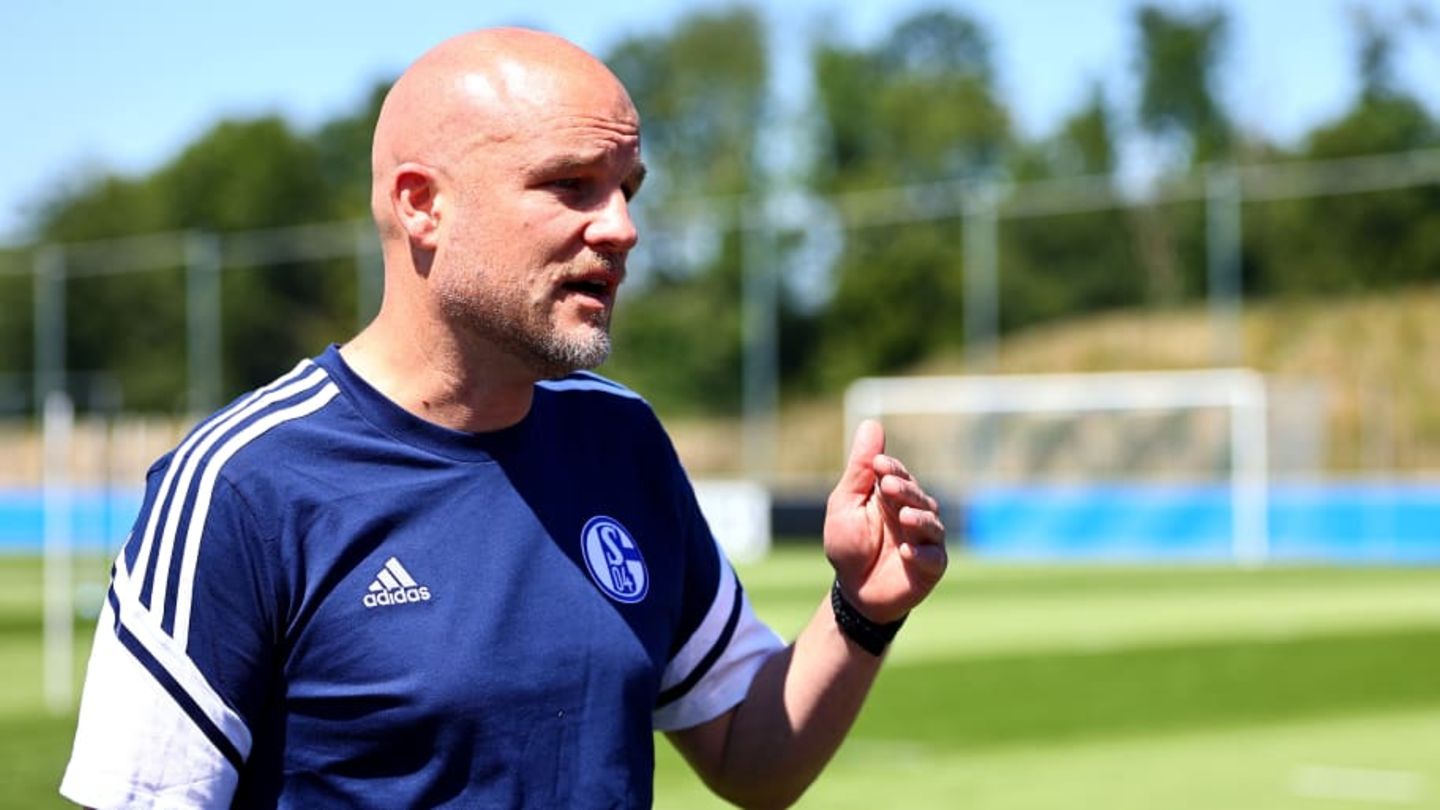 Schalke 04 had to change large parts of the squad again in the summer. A first interim report for the numerous newcomers.
Also this summer Rouven Schröder had to do a lot on the appearance of the squad from Schalke 04 change. The step from a second division team to one that is supposed to hold up in the Bundesliga is certainly not easy.
It was therefore not surprising that there were again numerous additions for the royal blues. The sports director brought 14 players to Gelsenkirchen and paid a total of between four and six million euros in transfer fees and rental fees.
After the first seven games, a first interim conclusion can be drawn about the Neu-Schalke team. How did they fare? Have you lived up to your expectations so far? What else can fans expect from them?
1. Sebastian Polter (VfL Bochum)

With a transfer fee of 1.5 million euros, Sebastian Polter was the most expensive new signing of the summer. In view of this sum, which is anything but easy to pay for S04 and for which great expectations and full conviction are required, the disappointment has been quite great so far.
Neither has he managed to get himself under Frank Kramer to establish himself in the starting eleven, nor can he impose himself on his substitutions. And that, although the coach always raves about the power of the storm.
The only thing I remember is the 22 minutes against Bochum, where he scored his only goal to date. All other substitutions, which happened in every other game as well, have probably been deliberately forgotten.
Rating: 2/10
2. Tobias Mohr (1.FC Heidenheim)

Tobias Mohr came with a little skepticism. With all due respect: The name Heidenheim does not cause the greatest euphoria at first and at the same time the transfer fee of just over one million euros is no longer a piece of cake for the miners.
And yet it has proven itself - especially in the last few weeks. If he appeared too seldom in the first two or three games, the 27-year-old has recently been one of the most committed Schalke players. Striking: He has performed best so far as a substitute for Ouwejan and thus as a left-back.
Rating: 7/10
3. Tom Krauss (RB Leipzig)

The only midfielder to have started every single game so far. Tom Krauss was able to assert himself early on and even establish himself as a leader within the team. Despite being only 21 years old, he is already a member of the team council.
He regularly sets a good example on the pitch. Pressing, tackling and winning the ball are his specialities. He's been doing so well so far that he's even at the top of the league in these categories if you take a look at the jungle of statistics.
Many S04 fans are already hoping to stay up in the league because it would also mean Krauss staying.
Rating: 9/10
4. Florent Mollet (Montpellier HSC)

Much more had been expected of Florent Mollet. Schroeder was celebrated for his commitment like no other summer transfer. But it's not even up to Mollet himself that he hasn't been able to convince so far.
After seven matchdays, he only played 59 minutes. No basis to show yourself. You don't even need to talk about establishment.
Rating: 1/10
5. Alexander Schwolow (Hertha BSC)

At first, the new number one wobbled too often, but it has since stabilized. There is no goalkeeper discussion and it is not in sight either.
Especially on the line, Alexander Schwolow regularly convinces with good reflexes and important saves. A big drawback: In the air he looks bad far too often. He often sails past balls, cannot defuse corners and free-kicks and thus causes nervousness when playing passes. He'll have to stop that.
Rating: 5/10
6. Justin Heekeren (RW Oberhausen)

The 21-year-old keeper was unable to get involved in the fight for the top two goalkeepers during preparation. He was knocked off by Schwolow and Ralf Fährmann.
He primarily plays in the U23s because of his age and match experience. So far, it has only been used in test matches for the pros, so...
no rating
7. Jordan Larsson (without club - Spartak Moscow)

He sat out the first game due to the previous short-term change, since then he has always played - even three times from the starting XI.
Jordan Larsson has not yet had any real influence on the Schalke game. But that's not an easy task for an offensive player who likes to dribble, given the style of play under Frank Kramer. So far, his games have tended to go with the flow.
Rating: 5/10
8. Cedric Brunner (Arminia Bielefeld)

Given their shared past in Bielefeld, it was not surprising that Kramer would quickly put his trust in Cedric Brunner.
A little more surprising, however, was how quickly and well the right-back was able to work his way into the first eleven. As justified as the discussions about Mehmet Aydin's role are, Brunner is rightly the first right-back.
Rating: 8/10
9. Leo Greiml (Rapid Vienna)

Only recently Leo Greiml was ready to play the full 90 minutes again. His cruciate ligament injury had thrown him out for a long time. Accordingly, S04 builds it up cautiously, cautiously and patiently.
For the pros, he played his first three minutes after being substituted against Bochum. That's why...
no rating
10. Maya Yoshida (Sampdoria)

The Japanese should be the new chief of defense and he took over this post early on. Although he has not yet been able to fail due to frequent tackles or his offensive input, he does his job very confidently.
That's what he was committed to. He shows himself to be the reliable defender that was needed.
Rating: 7/10
11. Kenan Karaman (Besiktas)

Karaman was recently signed and hasn't gotten more than two wildcard appearances. He will have to prove himself as a valuable input for the storm.
no rating
12. Ibrahima Cissé (KAA Gent Youth)

Cissé's signing was a transfer for the future. Schröder emphasized this early on. They believe in his potential, but also see the need to build up the 21-year-old. After all, he still lacks any professional experience - also at Schalke.
no rating
13. Alex Kral (Spartak Moscow)

In the first few games, Kral wasn't able to completely stand out from the blue and white crowd, but he delivered very solid performances. Kramer has since replaced him with Florian Flick.
Nevertheless, the Czech has already proven that he can be helpful as a strategist with his overview. Sooner or later he is expected to return to the starting XI.
Rating: 6/10
14. Sepp van den Berg (Liverpool)

While he was still a bit unsteady and unsteady during his first assignment, where he had to be thrown quickly into the cold water, he has finally been able to stabilize himself.
He was able to show his strengths against Bochum in particular, but also against BVB. The only 20-year-old defender will become important both through his headers and through his often rigorous duels.
Rating: 6/10
Everything about S04 at 90min:

This article was originally published on 90min.com/de as 14 newcomers to Schalke: A first interim report for the summer transfers released.
goal